Dog adoptions increase during pandemic
The COVID-19 pandemic has caused panic at times over the past seven months, and a sometimes-overlooked group affected by it is animals. For shelter dogs, the pandemic may have been a blessing in disguise. 
When the coronavirus quarantine struck in March, many rescue shelters were concerned about what would happen to their animals. 
Shelters had to cancel "meet and greet" events and, as a result, they lost a major source of fundraising. In addition, shelters such as Reach Rescue in Mundelein had to close their retail stores in order to keep volunteers and workers safe. This damaged the finances of the business, which operates on the revenues made from retail sales, donations and adoption fees. 
Furthermore, many of the volunteer workers did not want to enter the building due to COVID-19. This further led to reduced funds, and animals started to overcrowd the shelters.
Just when the outlook for the animals seemed to be getting worse, things started to turn around. Many families that were sheltering in place started to look for pets to adopt. When Illinois re-opened non-essential businesses in May, things picked up even more, according to Barrett Kaiz, director of Reach Rescue, who runs the store that resells donated household items. 
¨A couple of months after re-opening, the retail store did very well. People were doing home decorating and makeovers during the quarantine,¨ stated Kaiz. He also surmised that some people had extra time on their hands during quarantine and wanted a furry friend to keep them company. 
Over the last several months, the team at Reach Rescue has rescued dogs from other states, such as Mississippi, Oklahoma and Texas, as well as from animal control centers. Most dogs from control centers are picked up from being in distress or in dangerous situations. 
Yet even with all these animals, the shelter couldn't keep up with the demand of its customers. This was true in other areas around the country, as the Bissell Pet Foundation found in a survey of 50 shelters. Among those, 14% of shelters were empty and 38% were almost empty. One shelter went from 350 adoptable dogs to as low as 15, according to USA Today.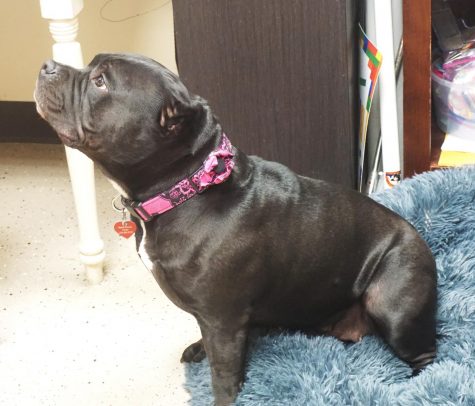 ¨Soon enough, all the local rescue shelters, including us, were getting overwhelmed with applications. Families were frustrated because they couldn't get the dog they wanted,¨ said Kaiz. 
 Even so, things turned out well for many of the homeless animals. For example, in Atlanta, NBC said that 70% of animals in the foster care program at its humane society had been adopted.
 ¨The downtime was definitely the main reason for getting a dog," senior Kylie Miller said. "Before Covid, both my parents went in for work, but they started working from home, so we set aside time to care and train for a dog.¨ 
After the family brought home their collie mix, their environment changed. Not only did this dog get a new home, but the family had a new reason to hang out together. 
¨Spending so much time training our dog brought us closer together,¨ Miller said.
For more information about Reach Rescue, you can visit their website at https://www.reachrescue.org.  
Leave a Comment