Choirs host annual senior citizen dinner
Ella Marsden, Editor-in-Chief
December 13, 2019 • No Comments
The Libertyville High School choir put on their annual Holiday Music Fest on Tuesday, Dec. 10, and Wednesday, Dec. 11. Tuesday's concert was preceded by a dinner for senior citizens who then watched the choir's performance. Approximately 400 senior citizens attended the dinner and concert, and all of the LHS choirs participated in the concert.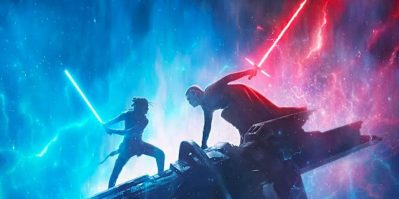 Pavan Acharya, Staff Member
January 20, 2020 • No Comments
On May 25, 1977, a young film director by the name of George Lucas was preparing for an extended stay in Hawaii. Lucas's most recent film had just released in theaters across...
Sarah Bennett, Staff Member
December 23, 2019 • No Comments
For the Libertyville girls varsity basketball team, the number 41 seems to show up everywhere. Members of the team recall multiple times when the number 41 just began to appear...
Recent Sports Stories
Sarah Bennett, Staff Member
January 19, 2020 • No Comments
The boys varsity basketball team lost to Stevenson, 59-50, on Tuesday, Jan. 14. They are now 1-2 in conference play and 10-5 overall. Senior captains Jackson Watson, Will...