Andrew Benoit, Opinion Editor
October 7, 2019 • 1 Comment
Author's Note: This movie may be extremely triggering to some people, as it contains extreme violence, unsettling depictions of mental illness and other potentially troubling...
Ian Cox, Layout and Design Editor
October 14, 2019 • No Comments
The boys cross country team competed against Lake Forest and Lake Zurich on Monday, Oct. 7. Libertyville came in third place with a score of 51, while Lake Zurich won with...
Recent Sports Stories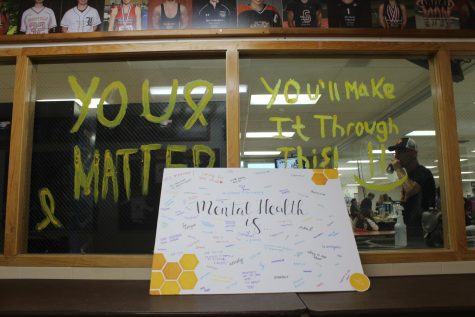 Moira Duffy, News Editor
October 10, 2019 • No Comments
In an effort to promote mental health awareness, LHS celebrated national Yellow Ribbon Week during the week of Sept. 13-17. National Yellow Ribbon Week was preceded by...