December 6, 2019 • No Comments
As of Dec. 3, the college football regular season is officially finished, which means teams will now get the chance to compete for conference championships and bowl games....
Pavan Acharya, Staff member
December 5, 2019 • No Comments
Libertyville's girls basketball team was king of the court on Tuesday, Nov. 26, as they defeated Crystal Lake Central High School by a score of 59-23 in the West Gym in...
Recent Sports Stories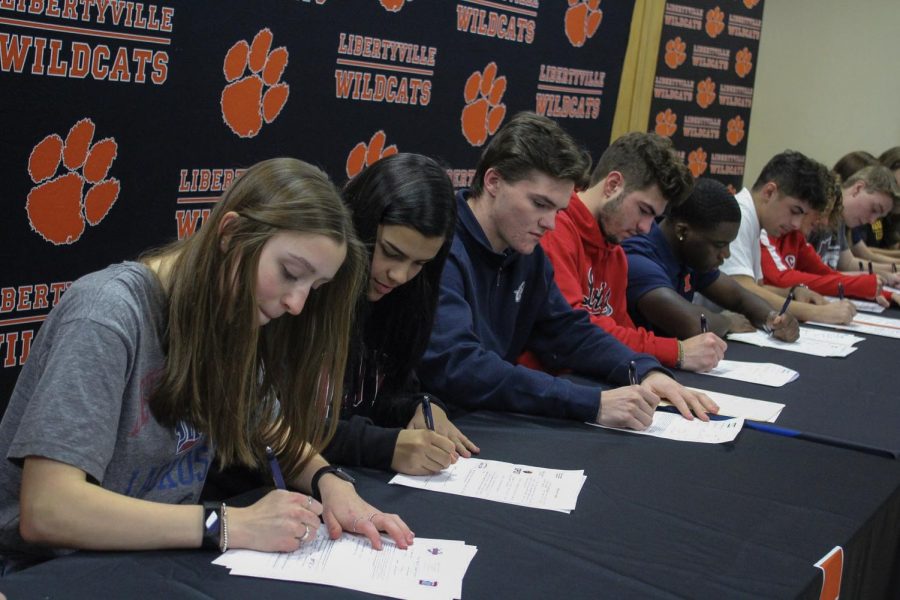 November 20, 2019 • No Comments
On Wednesday, Nov. 13, a group of 13 senior athletes signed letters of intent to their future colleges. They committed for their various sports, including swimming, lacrosse,...