The Spirit of Adventure: A Preview to Homecoming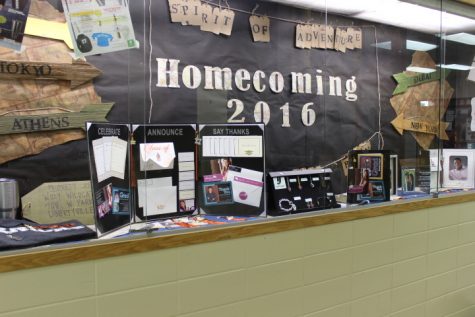 LHS students are busy preparing themselves for this year's annual Homecoming celebration, with the theme being "Spirit of Adventure."
The homecoming dance will take place on Sept. 17 from 7:30-10:30 p.m. in the main gym. Tickets are available on the LHS web store, priced at $25 per ticket and $50 per couple.
In the lounge at the dance, there will be a DJ and light refreshments provided. Last year's attendance was around 1,200 students at the dance said Student Council Advisor Ms. Andrea Lara. Student Council expects the same amount of attendance for this year.
The Sweet 16 is an annual tradition that LHS holds. Ms. Lara described the Sweet 16 as an event where the senior class is asked to vote for the 10 senior women who they would like to see on the court. The 16 girls with the most votes make it on the court, then the top five girls move forward during the assembly, when the whole school participates by voting via phone to crown the queen.
This year's Homecoming spirit week is kicked off with Red Eye Flight Day on Monday, where people are encouraged to  dress up in their comfiest clothing. The term Red Eye Flight means any flight that departs late at night and early next morning. Tuesday is Tourist Day, where students can dress like a tourist and show off their favorite souvenir t-shirt. Wednesday will be Hometown Pride Day for everyone to  wear orange and black. Thursday is Safari Day, which can feature people dressing like they're going on a safari or even as an animal one might see on a safari. Friday is class color wars: freshmen wear green, sophomores wear red, juniors wear purple, and seniors wear blue.
"The best part about Homecoming is all the traditions that come with it.  Whether it's the parade, sporting events, or window painting, seeing the community come together for Homecoming week is always my favorite part.  This year, our theme is travel-based which gives the classes a lot of fun material to work with for decorations and float building, so I'm excited to see the creativity that comes with that," Ms. Lara said. "Check the #LvillePride on instagram to see all the fun ways people are asking their dates to the dance. Don't forget to use the #LvillePride for any Homecoming related photos."