Hawthorn Mall redevelopment project takes shape
The Hawthorn Mall, located at Milwaukee Ave. and Rte. 60 in nearby Vernon Hills, is undergoing significant changes in order to modernize the existing building and add new experiences to compete with the other malls in the area.
The plan, dubbed "Hawthorn 2.0," will feature updates such as new multi-use facilities to the existing building. A few of these renovations include a courtyard named "Central Park," which will be located in the heart of the mall and a new culinary wing that "celebrates the al fresco dining experience that Chicago craves," according to the official Hawthorn 2.0 website.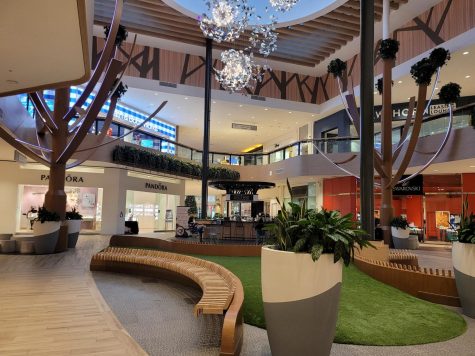 The most significant change is the introduction of Hawthorn Row, a main street-esque area located in the middle of the new luxury apartments that will sit just outside an entrance of the mall.
The new apartment complex, The Domain, will feature 311 construction apartments with ample amenities, according to the website. A courtyard with a pool will be included in the site plan, just steps from the heart of Hawthorn Row.
Hawthorn Row will feature a mix of retail and restaurant establishments paired with lush landscaping and increased pedestrian access. It will take the place of the old Sears building and parking lots, according to the website. The plan also includes an outdoor park featuring a stage for live music and seating.
Two new parking garages will be added with a total of 6,587 parking spaces to supplement the loss of parking.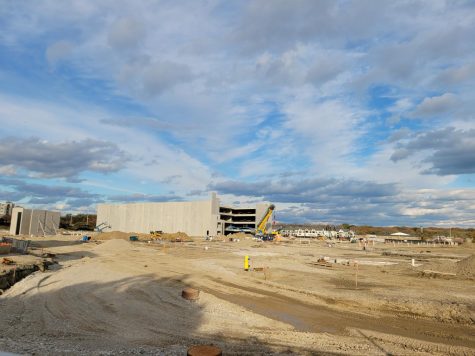 Sophomore Nicole Smith, who frequents the Hawthorn Mall, is looking forward to the changes.
"I'm kind of excited that it's gonna be more outdoors because I really like that about Old Orchard mall, especially in the winter, because when you're shopping for Christmas stuff, that's just the vibe,'' Smith says. "I know that they're bringing the Starbucks back to [Hawthorn Row] and I just think that there'll be a lot better stores."
Smith is hopeful that the changes will bring in more people, especially teens.
"I feel like we need more teenage-friendly stores because a lot of the stores are for grown-ups or not necessarily the style [that teens want] right now. That's why most people go to different malls."
The Domain should begin opening in phases starting in the third quarter of 2022 while the entire Hawthorn Row area should be completed by early 2023.
View Comments(1)