LHS Student React to the Dec. Libertyville Murder that was the Town's First Homicide in 10 Years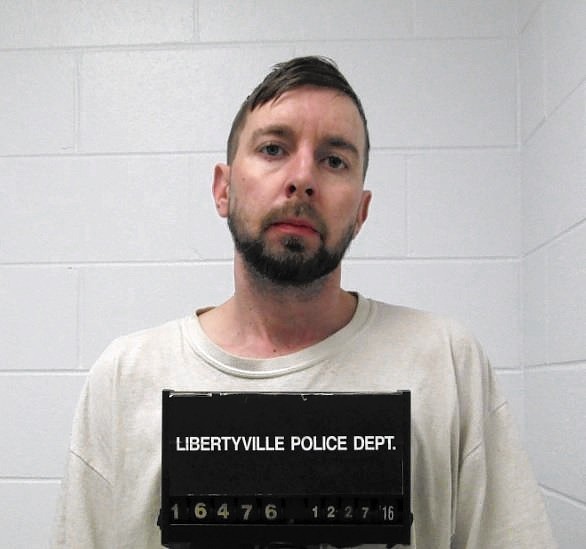 Hang on for a minute...we're trying to find some more stories you might like.
   On Dec. 27, 2016, Kenneth S. Seplak of Round Lake was charged with first-degree murder in relation to the fatal shooting of Libertyville resident David Gorski, 30, who was killed three days prior to Seplak's arrest.
  According to the Northwest Herald, police were dispatched to the intersection of Hollister Drive and Milwaukee Avenue at 11:30 p.m. after a call came in about an unresponsive man seen in a dark Volkswagen Jetta. According to the Chicago Tribune, case investigators discovered that Gorski was supposed to see a movie at Hawthorn Mall in Vernon Hills with a woman he was seeing, who was allegedly being stalked by Seplak. According to the Daily Herald, Seplak's arraignment hearing occurred on Feb. 8, where he plead not guilty to first-degree murder charges.
  Gorski's obituary was originally posted on the Davenport Family Funeral Home's website, where he was described as being "soft-spoken, kindhearted, and genuine." Gorski had been a relatively recent resident of Libertyville, having moved from his hometown of Crystal Lake. The full version of Gorki's obituary can be viewed here.
  According to the Chicago Tribune, this is the first homicide in Libertyville in more than  10 years, so many Libertyville residents were understandably surprised by the murder. These include LHS junior Hannah Daguinsin, who said that learning about the crime made her feel "uneasy and uncomfortable," and LHS senior Cecelia Shoemaker, who had a similar response, saying that she had been "a little taken aback by the situation" because "[homicides are] so rare in a town like [Libertyville]."
  LHS junior Alanna Naftzger believes that "[the perpetrator's] actions were unreasonable." Shoemaker asserted that she thinks that the perpetrator took the situation "out of proportion" and that it was this that caused them "to have murdered someone for something like that."
   Like many others who heard of the crime news, Naftzger was concerned about others who were affected by the death, such as the victim's family, saying that "[Gorski's death] must be shocking for the family… [because he was] killed because one thing happened."
   Despite the recent homicide, many Libertyville residents still feel safe due to the offense's rare occurrence. Shoemaker explained that she "…still [feels] safe around [Libertyville]" because she believes that "a lot of effort [is being put in] to make sure that everyone feels safe." She added, "this is just a rare case and it's not a determinant for our whole community."
  Nafzger feels similarly to Shoemaker: "Just because one thing happened doesn't mean [our community isn't] safe."