Recognized and Remembered: LHS commemorates top 100 fastest runners
A ceremony was held on May 20, 2022, to mount the LHS mounted the Boy's Cross Country Top 100 Fastest Times leaderboard outside the stadium. The leaderboard lists the 100 fastest runners since 1977.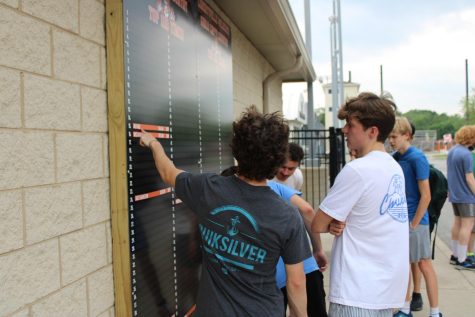 Four seniors, Andrew Brooks, Jack Hamilton, Ali Faiz, and Dylan McCarty, qualified to add their names to the board. Faiz has the 15th fastest time, Hamilton comes in at 24th, McCarty in 43rd and Brooks is 76th. Also honored at the ceremony were two cross country alumni, Ike Sweitzer, a member of the class of 2021, and Nick Korhumel, who is now a police officer in Libertyville and is a member of the cross country coaching staff. Sweitzer and Korhumel are 95th and 16th on the list respectively. The board recognizes the hard work and accomplishments of these athletes in a prominent and permanent way.
Korhumel, who ran throughout his high school career, graduated from LHS in 2013 and has been coaching ever since. He describes what the board signifies specifically to himself and this year's seniors.
"The top 100 board for us and for our program represents kind of a long-standing tradition of dedication," explains Korkumel. "It's cool for us as a team and as a program to finally have a physical board where we can actually show and display the hard work that kids put in all four years."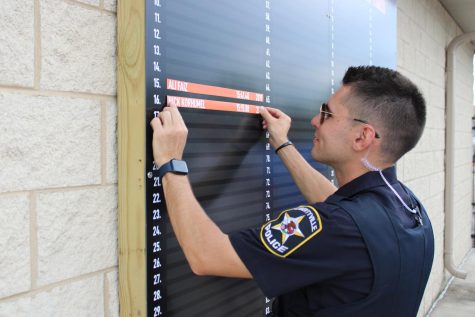 Korhumel credits a portion of the team's success to the bond created among the athletes.
"We're seeing more and more guys are getting on this top 100 board because our family is getting closer," states Korhumel.
Korhumel describes the impact being a part of a school sport can have on a person, and how it will continue to benefit the individual. 
"What you've learned as a runner at Libertyville High School will help you and everything else you do in life. I think that's the beauty of it," says Korhumel.
Sweitzer ran both cross country and track and field during all four of his years of high school and described what's encouraged him to continue all these years.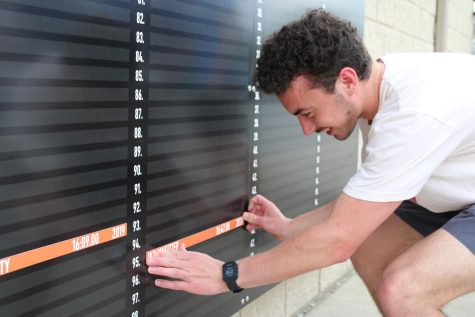 "When I was a freshman, I saw this top 100 list on a Google spreadsheet with old runners and their times dating back to the 70s," recounts Sweitzer. "That list inspired me because I knew I wanted to be up there with them."
Sweitzer encourages future athletes to try running, even if it doesn't seem like the most appealing sport.
"It's a physical challenge," says Sweitzer. "There's not much about running that you can love while you're doing it, but afterward, you feel good about yourself."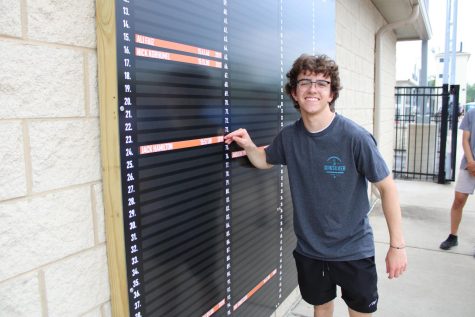 Jack Hamilton was a 12 season athlete, with four seasons apiece of cross country, swim and dive, and track and field. Running had a massive impact on his high school career.
"It's kept me in a good mood and a positive mindset, even after a really rough day at school," Hamilton explains. "Running allows me time to think and reflect on either the day or the week or just how I'm feeling in that moment. I think one of the reasons why I've gotten so good is because I enjoy it."
Hamilton recounts his progress throughout his running career and his improvements since making the board his sophomore year.
"To me, it shows all the hard work I put in," he concludes. "It's an incredible achievement to be represented in a way that showcases all of  LHS's running history."
Because the board is not yet filled, alumni will be invited back to LHS throughout the summer to place their own names on the board and complete the Top 100 List.
Leave a Comment