Ranking the Six Flags Fright Fest Haunted Houses
Plus a vlog with videos of shows, parades and scare zones!
Six Flags Fright Fest at Great America is back for its 30th season after a hiatus in 2020. Fright Fest features thrills by day and fright by night with all "freaks" being released at 6 p.m. There are many scare zones on the midways, freakish decorations at every corner and terrifying haunted houses. Fright Fest also has many spooktacular shows like Love at First Fright and The Ringmaster's Cabaret in the Grand Music Hall, located steps away from Hometown Square. The main show, which is a must-see, is The Uprising, which can be seen in our vlog on the right. All the freaks rise and join the parade before going to their respective homes in the park.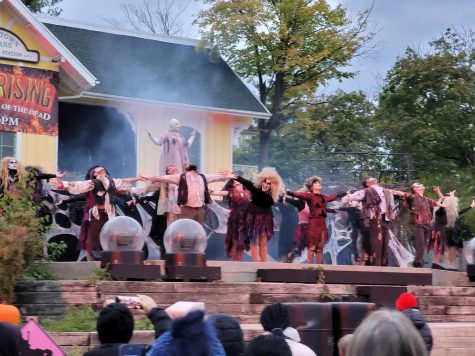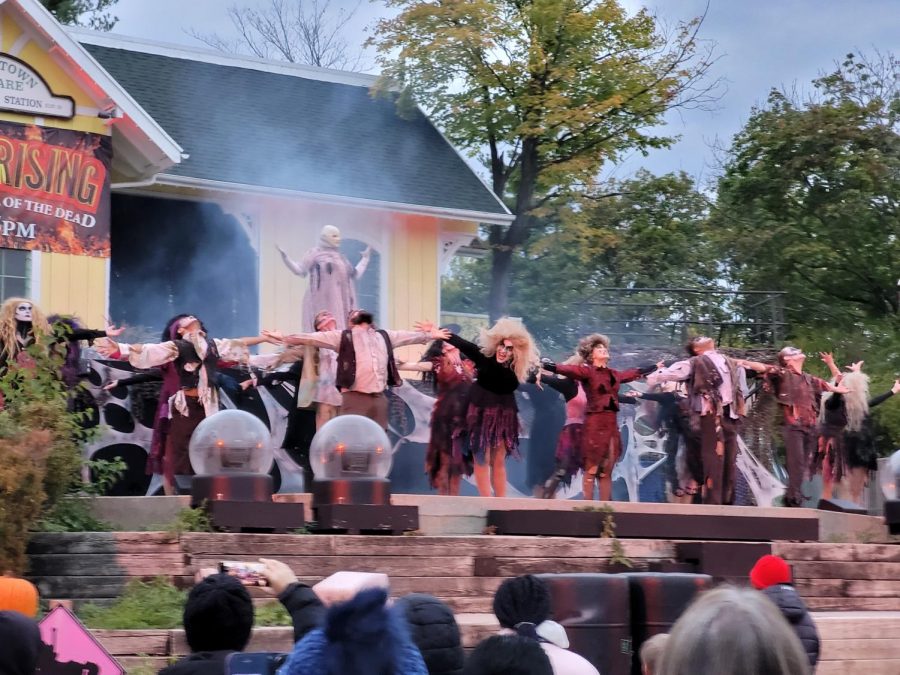 One of the main attractions for Fright Fest are the Haunted Houses (which cost extra on top of admission). We had the opportunity to visit all six, and here are our rankings:
Number 1: Bloodshed
The first haunted house of the night, Bloodshed presents an eerie theme of a rural countryside, filled with scare actors and abattoirs alike. Featuring plenty of jumpscares and a winding maze of corridors, Bloodshed presents a fun, terrifying experience, where you'll definitely want to be far from the front of the line. Overall, it earns a well-deserved first-place in the ranking.
Number 2: Gates of Hell
By far the biggest and among the scariest houses, it would be a crime to not rank Gates of Hell highly on the list. Spaced out evenly between several different buildings and with the perfect atmospheric blend of tensions and chaos, the scare actors and mood are among some of the near-perfect qualities of this haunted house, and while it doesn't claim first place, its close second is certainly an honor in itself.
Number 3: Condemned
Featuring a hospital-laboratory combination, Condemned is a terrifying haunted house filled with scare actors of all kinds, from doctors and orderlies to test subjects to some of the "experiments" gone awry. Jumpscares come fast and relentlessly, certifying this house's place on the list.
Number 4: Manslaughter Manor
Manslaughter Manor was a strong supporting house to the houses higher on the list. House guests walk through Sadie's home, but something terrible has happened. Freaks run rampant around the house, while a combination of eerie noises and sights terrify unfortunate visitors, including the family dog. It's a perfectly good contender, but not one that ranks any higher on our list.
Number 5: 13th Order
The 13th Order, while a strong haunted house, unfortunately doesn't have the merit to rank higher on the list. The 13th Order is a perfectly good haunted house, but has many missed opportunities for scares and an under-used ensemble cast of frighteners. Overall, it's a perfectly good haunted house, but it can't compete with the higher spots on our list.
Number 6: Big Top Terror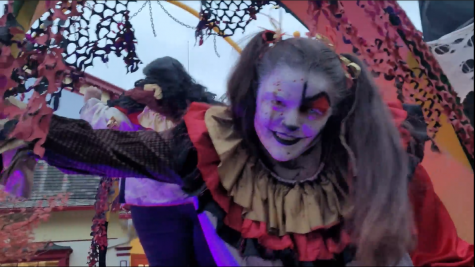 Big Top Terror is quite possibly one of the biggest let-downs in the history of Fright Fest. Boasting a variety of clowns and circus freaks to terrify at every turn, it initially seemed like a strong contender, until we actually tried it. The house itself is underwhelming and by far the weakest in terms of theme and layout. Most of it simply consists of walking through hanging sheets, wondering whether or not there is a clown on the other side or not. Simply put, it's a weak attraction, tacky, not scary, and not worth even a five-minute wait.
Overall, Fright Fest is a fun way to spend your night during the Halloween season. There are many attractions for all and we highly recommend visiting next season.
Check out these related stories:
Leave a Comment