Girls varsity volleyball dominates in clean sweep agaisnt Warren
The varsity girls volleyball team dominated against Warren on Wednesday, Oct. 13, winning two matches in a row to take the overall game. The final score of the first set was 25-22 then 25-22 again for the second set, both in favor of Libertyville. Warren hit hard, but the Cats hit harder.
The stars of the game were the middles, especially Kelly Hutchins (12) and Ashley Branford (11), and the hitters Hannah Fleming (10) and captain Kiera Kasten (11). The girls went in with a defensive strategy but made adjustments to stay aggressive when they found their groove. 
"We started off playing more defensively because they do have a really strong hitting team so we had to make sure our blocks were there and we were in our spots on defense," said Kasten.
The game was a nailbiter, with Warren taking the lead in both matches until LHS bounced back to win. The heat was on in the second match with long volleys and hard spikes that eventually put the Wildcats on top. 
"That's kind of our weakness is getting down in the beginning," said senior and captain Grace Comilla, "but we always find a way to come back as much as we can."
The team's next game is a tournament at Maine West on Friday and the girls will continue to fight to prepare for the playoffs starting on Monday, Oct. 25.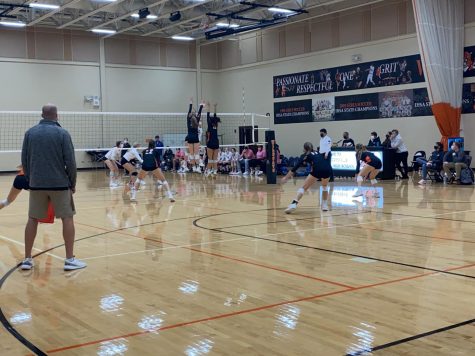 Leave a Comment