The End is Near: Seniors reflect on the ending of their pandemic-influenced high school careers
With second semester kicking off, the class of 2021 is quickly approaching the end of high school. Due to Covid-19, the class's final first semester was defined by uncertainty and unforeseen challenges; currently, they are entering their final months as high schoolers still facing barriers and restrictions to their experience. 
As seniors begin to plan for their futures after LHS, some are also taking time to reflect on not only their past four years of high school but also their losses and experiences from the 2020-21 school year. 
Some of these missed opportunities include LHS traditions that have been put aside to account for the restrictions of the pandemic. By being forced to take the necessary precautions, seniors have missed out on many of their "lasts" as high schoolers, including dances and assemblies. 
Seniors Rania Bahrani and Marilyn Yu said they were both most upset to miss school dances and sporting events. Katie Stone mentioned the senior-specific tradition of powder puff football, while Mark Ekdahl said he missed the normalcy and "general going about your day." 
One senior experience that many have still been exposed to, however, is senioritis, which Merriam-Webster defines as "an ebbing of motivation and effort by school seniors as evidenced by tardiness, absences and lower grades." 
Stone shared that her senioritis "definitely got worse than [she] thought it would be." She explained that the symptom she encountered most was struggling with motivation. Due to the "different environment" of school characterized by seemingly easier tests and optional homework, she felt like she didn't have to try as much. 
Senior Ty Holzworth expressed that he entered the school year inspired to go through "the motions of a new schooling experience" but quickly "ran out of batteries" in first semester. Stone, Yu and Bahrani shared similar thoughts. Bahrani mentioned feeling exhausted near the end of the semester due to the stress of completing assignments, working towards goal grades and focusing on her GPA — all while trying to pay attention to her mental health.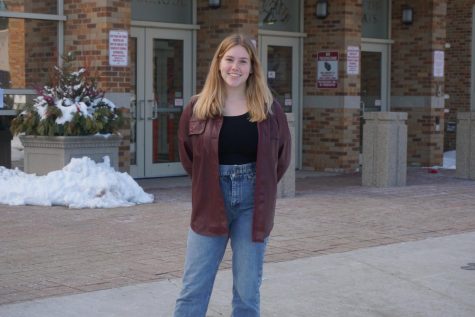 The pressure of sending colleges first-semester senior grades played a key role in keeping Stone motivated to complete work first semester. However, she and Yu spoke of second semester with curiosity, unsure how motivated they'll feel since colleges don't typically request eighth semester grades. Yu also added that with AP exams and seniors eligible to be exempt from second semester finals, some seniors might "just be trying to get by" second semester and motivation will run even lower. 
Senioritis is not a universal experience, however, as Ekdahl shared that he doesn't feel he's experienced any part of it. He expressed that when he's at home, he feels like he "better be doing something" and that "[he'd] feel bad if [he] was not doing [his] work and just sitting [there]." 
While the senior class as a whole is experiencing the same losses of academic normalcy and school traditions, Stone, Holzworth, Ekdahl, Bahrani and Yu all mentioned feeling that the bond of the class had been weakened for various reasons. 
Stone explained that she typically only talks with her closest friends now so "seeing and connecting with other people in the senior class" has occurred significantly less than normal. On another note, Bahrani shared that the absence of activities such as spirit weeks and school dances, which typically unite grade levels, especially the senior class, has left the class with a weaker bond. 
Ekdahl believes there's been some bonding, but in a way that has simultaneously caused division. He explained that those who have abided by Covid restrictions in similar manners have strengthened their bonds in internal groups, however, this has only created division between those who have differing definitions of Covid-appropriate behavior. Similarly, Yu expressed that the "really strong opinions on whether we should go back or not have separated our community, especially our senior class."
In terms of closure for the high school experience, Yu didn't believe she would be experiencing that feeling but mentioned an appreciation for principal Tom Koulentes's efforts to give attention to the senior class in order to help give their high school experience a sense of completion. She said this year "feels like it's not really a conclusive ending to [her] high school experience" and feels her "last actual high school experience was before we left for Covid" during her junior year.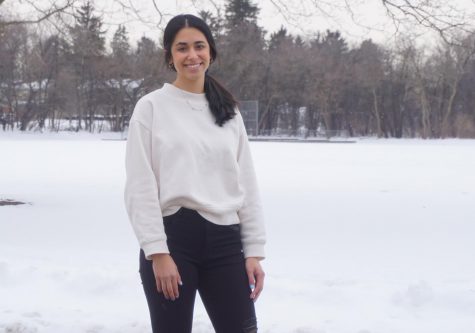 After fully completing high school, Bahrani feels she will experience "a little bit of closure" but also shared that "parts of [her] will say [she] didn't get closure." She added, "I didn't experience the senior year that I wanted to experience, and knowing that we missed out on so many different things that we've all wished to go through" would keep her from closure. 
Looking to the future, seniors will have to embark on their next steps despite having an unconventional senior year, which Stone mentioned feeling slightly nervous about. Thinking about her transition to college, Stone explained that retaining information this year in what she feels are college preparatory classes has been much more difficult. Yu expressed that "it doesn't feel really real that [they're] going to college this year" due to the impact of Covid-19 on senior year. Holzworth feels that the block scheduling of hybrid has been a good preparation for college scheduling and he's excited for the next "adventure."
The year isn't over and neither are some seniors' hopes for bits of normalcy or tradition before they leave. Yu expressed her hopes of having a closing activity for seniors, whether that be a prom or graduation. Bahrani and Stone shared similar ideas, and Stone explained that since last year's prom was also cancelled due to Covid-19, she would like one last chance to experience the upperclassmen dance. 
While Ekdahl also shared an interest in a school dance, he wasn't confident in the possibility of that happening. Instead, Ekdahl is hoping for "a more normal in-person school situation" with hope for "a few weeks of more traditional school." 
While the seniors' time at LHS is coming to an end despite this year's missed events, they had some advice for the Wildcats who will be continuing on at LHS. Stone encouraged students to join extracurriculars and keep up their participation, saying that, "In the long run, you're gonna miss all of those practices you had and you're gonna wish that you stayed involved in this club." Yu encouraged participation even when at home, saying, "there's always a way to do something that you're interested in and that you're passionate about." Holzworth shared a reminder that all the "low moments in high school" are "learning experiences."
Leave a Comment