The History of Sports Activism
Long before Colin Kaepernick, former quarterback for the San Francisco 49ers, put his career on the line and took a knee during the national anthem, athletes around the world have used their platforms to advocate for what they believe in for decades. From the Yale women's rowing team protesting unequal treatment to Jackie Robinson becoming the first African American baseball player to make it to the major leagues, these famous athletes also displayed heroic activism, despite the pressure to stay silent on current issues. Here are some of the most iconic protests and acts of activism that paved the way for the future of sports. 
Jackie Robinson – Los Angeles Dodgers
One of the most well-known athletes of all time, Jackie Robinson made history on April 15, 1947, when he started at first base for the Los Angeles Dodgers, becoming the first African American player in Major League Baseball in the modern era. He didn't just play baseball, he dominated it. He won National League Rookie of the Year in 1947 and National League Most Valuable Player in 1949, while winning six World Series championships throughout his 10-year career. Robinson's jersey number, 42, was retired by all MLB teams, showcasing the respect he garnered for breaking the race barrier in a sport that had previously been segregated.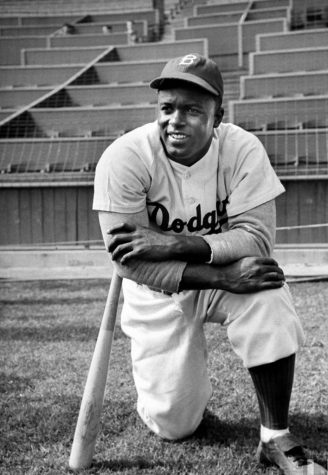 Billie Jean King
"The Battle of the Sexes," a 1973 tennis match between former No. 1-ranked men's tennis player Bobby Riggs and highly-ranked women's tennis player Billie Jean King, was aired worldwide to over 90 million people, making it the most-watched tennis match of all time. King challenged Riggs to a one-on-one match after he claimed that "the women's game was so inferior to the men's game that even someone as old as he was could beat the current top female players," according to Time magazine. King ended up winning the match in three sets, inspiring many young women worldwide. King was also an advocate for equal pay, as the prize money for winning the U.S. Open, the national tennis championship, was not the same for men and women at the time.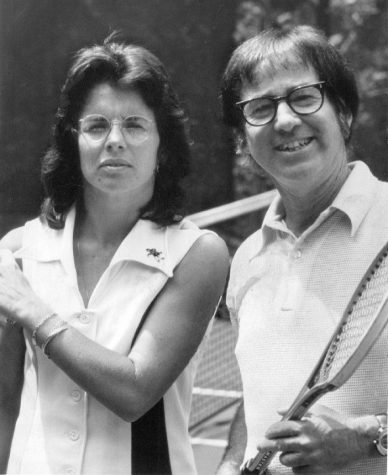 Mahmoud Abdul-Rauf – Denver Nuggets
Mahmoud Abdul-Rauf, a former college basketball standout in his sophomore year at Louisiana State University, was having the best season of his NBA career in 1996 when he decided not to stand during the national anthem. Abdul-Rauf, a believer in Islam, stated that "the flag had a long history of oppression and tyranny," and decided to instead dedicate his time to Allah during the anthem. In addition to being suspended by the late NBA commissioner David Stern, Abdul-Rauf encountered life-threatening protests by people who disagreed with his decision, which went as far as setting fire to his house. Abdul-Rauf was eventually traded from the Denver Nuggets to the Sacramento Kings, where he would ultimately be released from the roster. 
Emily Davison
A passionate feminist and activist for women's suffrage in Great Britain, Emily Davison gave her life to her cause on June 4, 1913. During the Epsom Derby, one of the most popular horse races in the world, Davison ducked under the rails of the track, armed with two suffragette flags. She ran at the horse belonging to King George V, and pinned one of her flags upon the reins. She was struck down by the horse and ultimately died from her injuries four days later. However, her death would not be in vain, as her dream came true when women were given the right to vote in 1928, after British Parliament passed the Equal Franchise Act.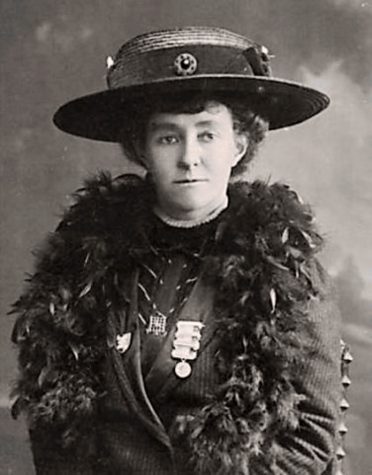 Muhammed Ali
Often regarded as the greatest boxer of all time, Muhammed Ali was also a strong follower of the Islamic faith. In 1967, Ali refused to fight in the Vietnam War after being drafted, citing his beliefs and opposition to war in general. Refusal to enter the military after being drafted is a felony, and Ali was sentenced to five years in prison. However, an appeal allowed Ali to stay out of jail, but a three-year ban from boxing took away what would have been some of the peak years of his fighting career.  When Ali's ruling was overturned, three years later, he returned to the sport, but the Ali that returned to the boxing ring was a mere shadow of his former self. Although Ali would go on to amass an astonishing record of 56 wins and only five losses, one cannot help but wonder what would've happened if Ali wasn't kept out of the ring during his prime years. However, Ali is an example of not discarding one's beliefs even when it means giving up something you love.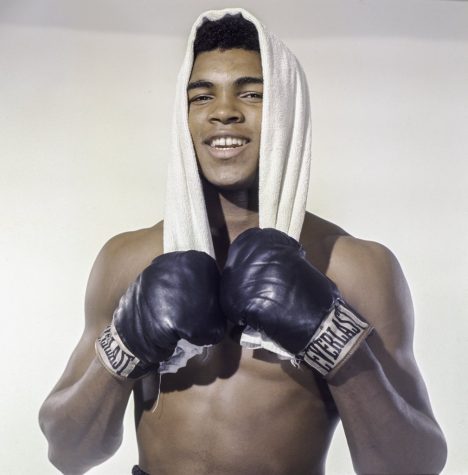 Yale Women's Rowing Team
In 1972, Title IX, a new law outlawing gender discrimination on college campuses, was put into fruition. In theory, this means that the 1976 men's and women's Yale University rowing teams should have enjoyed equal treatment. However, this didn't happen. The women's team, who at the time was far more successful than the men's team, was forced to row in old, wooden boats while the men's team competed in state-of-the-art boats. The women's team didn't have their own locker rooms or showers, and would sit shivering on an unheated bus after competitions.  The men would be clean, warm and collected after rowing meets, while the women would come down with various illnesses, such as pneumonia or the flu. One day, team captain Chris Ernst decided they wouldn't take this obvious discrimination anymore, and staged a protest with her fellow teammates. Nineteen members of the women's rowing team marched into the athletic director's office, with "Title IX" painted on their backs, as Ernst read a statement describing the discrepancies between the women's and men's teams. A New York Times article written about the protest sent shock-waves through college campuses around the country, which helped make the promises put in Title IX become true.