Busy Bees, and a Buzzing Business
This past summer, juniors Lisa Zhao and Tierney Keegan launched a clothing company whose profits go towards saving the bees due to the current bee population crisis. Jennifer Formica and Annika Bjorklund, who are both juniors at Libertyville, also helped found the company.
Zhao and Keegan, who have known each other since elementary school and have been playing volleyball together since seventh grade, began discussing creating the company in April after someone they knew had made a similar company and they thought it would be fun to "give [it] a try," said Zhao.
Keegan first proposed the idea to Zhao during a club volleyball qualifier in Indiana. She recalls saying, "Hey Lisa, wanna start a clothing company?" between games. Zhao first said no, but soon after agreed to get on board.
The pair agreed that "if [they were] going to do this, [they] might as well do some good," said Keegan.
When Zhao and Keegan were debating between different causes to donate to, they wanted to find an organization that would benefit the most people globally. If the bee population continues to decline, Greenpeace Organization reports that 80 percent of crops will have no pollinators, greatly impacting the world's food supply and therefore affecting people all over the globe.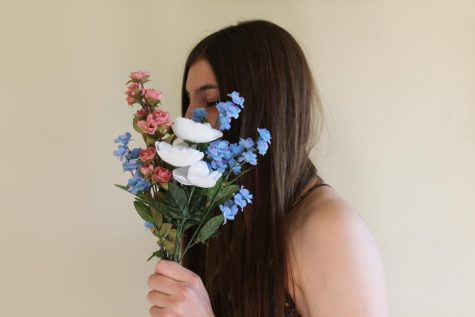 They also knew that they wanted the company's logo to be a flower, so donating to the bees correlated best with the brand's image in addition to benefiting the most people.
In addition to those reasons, the two also said, "we care about the bees," and that "we read a lot about how the bees are dying and how they are a really big factor in our food supply," said Keegan.
Ten percent of total profits from Ethereal Clothing Co. sales go to saving the bees. No money has been donated yet because they "haven't found an exact organization," said Zhao. "We have three right now that [we] are choosing from."
They have money set aside for future donations and are saving for a big donation. "We don't want to just give them 30 cents right now," Zhao expressed.
Starting up their business was extremely difficult and time consuming. Zhao and Keegan both expressed that the beginning of the process was definitely the hardest part: "It was a lot of start-up work," said Zhao. They had to decide from a dozen different website platforms and analyze the pros and cons of each. Different website creators have different prices, so they had to guess how much money they would make without having any sales yet, which was very stressful. Once they decided to use Shopify, they had to make different accounts and systems to filter payments and orders. Their website has been live ever since.
Another factor that played into how challenging laying the groundwork was was that they started the company during their busy club volleyball season.
"It was harder in the beginning, balancing volleyball with it because we have [volleyball] all week, so it took a while to get the actual website and decide what platform to put it on," Keegan said.
However, all of their hard work and decision-making has already started to pay off because "the company, with the platform [they] use, kind of runs itself [and] all [they] really need to do is advertising," said Zhao.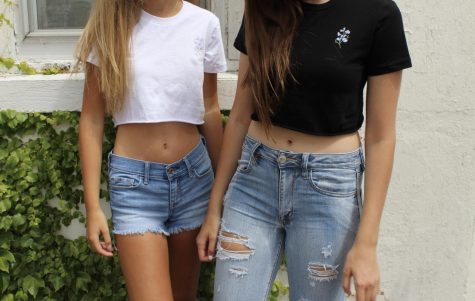 Once the base of the business was laid down, Zhao and Keegan got to express their creativity: "It was easy once we decided and figured [the startup process] out," Keegan said. They were excited "to think of a name and advertising and aesthetic."
Keegan was the one to suggest the name "ethereal."
"I had a list of pretty words and we were looking through it," she said. "We were like, this [word] describes what we are going for; we knew we were going for a soft, nice look," Keegan described.
According to the Oxford Dictionary, "ethereal" means "extremely delicate and light in a way that seems not to be of this world." Another reason the name was picked is because it works well with the flower logo and the company's saving the bees message.
The creative process, although more fun, still had some bumps in the road. Zhao explained that "it also took [them] nine tries to get the logo, so that was kind of rough." Bjorklund created the final logo, a flower.
The apparel they sell includes hats, t-shirts, sweatshirts and more. Libertyville High School junior Annie Ryan has purchased from and supports Ethereal Clothing Co.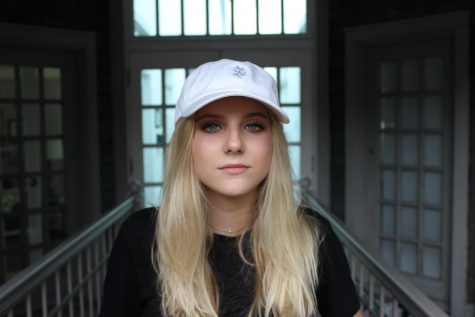 "I thought it was so cool that people my age and who I consider my friends were able to start a company. It's so awesome to see people start initiatives like this, since I know they're already super busy with junior year stuff," Ryan stated over text message. "When I found out it was also for a good cause, saving the bees, I really wanted to buy something. When I talked to Tierney, Lisa, and Annika about their company, you could tell they were really passionate about the idea and the work they're doing to make a change."
Zhao and Keegan's favorite part of running this company is taking photos for advertising on their instagram page @etherealclothingco. Zhao takes the majority of the photos and loves to be creative in her photography. Keegan also enjoys brainstorming things they can add or change to make the company more appealing to people.
The two really love being able to have creative control: "It's just fun to be able to be creative and [the company's] completely ours," Keegan said. "When people buy our stuff, it's such a good feeling," she explained.  
Running a business has thrown Keegan and Zhao into quickly learning how things work in the business world.
"Time management" and "how to be responsible with money" are some things Zhao feels starting and running Ethereal Clothing Co. has taught them. They need to be extremely cautious with their money "because if it goes badly, we have to pay for it," said Zhao.
But under all of the pressure, the two have had no problem getting along and agreeing on major decisions. Keegan wants to go into either business or economics, so she thinks this is helping prepare her for those fields.
"I can kind of see on a small scale what I'll be getting myself into and I'll know what to expect," said Keegan. "It is just helping us for the future with money management and time management," Keegan stated.
Leave a Comment