Locations in Illinois With Paranormal Activity
As Halloween rolls around the corner, multiple frightening attractions become popular and available to the public, such as haunted houses. However, why pay for an attraction that is riddled with actors to scare you when you could go to a place not too far from Libertyville where there is a chance to witness real paranormal activity? And the best part is, it's free! Check out the three following destinations, all within an hour's drive from Libertyville, known for their paranormal activity, strange legends and lore.
Ashbary Coffee House and Archer Avenue – Willlow Springs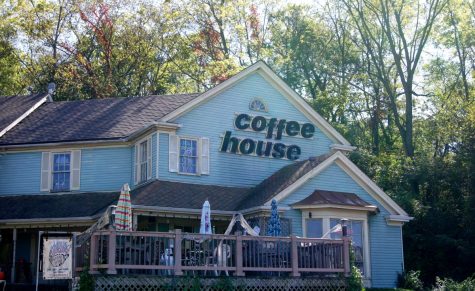 Forty-five minutes from Libertyville, tucked back in a cluster of small shops on the side of the road in Willow Springs, Illinois, stands the Ashbary Coffee House, one of many places in the area known for its hauntings.
According to Vicky and Karl Stadtler, owners of the coffee house, the building stands on an old Native American burial ground that had been unearthed during construction. Since then, the Stadtlers said the general area has been crawling with activity of spirits.
The coffee shop itself has its own tales to tell on paranormal activity. The general eating area is filled with morbid decorations for Halloween and clippings of newspapers and reports made by ghost hunters who have come to investigate the coffee shop.
When I went to visit the coffee shop myself, I decided to explore a little while my drink order was being prepared. A narrow creaky staircase off to the side of the main floor led to an even more narrow hallway upstairs, leading to several more large, open rooms. It was much too quiet up there and overall felt weird, so I scurried my way right back down as quickly as I walked up.  
According to an article written in 2011 for Suburban Life newspaper, which hangs in the sitting area of the coffee house, a general store that once stood in the same spot was the site of a destructive fire in 1883. Legend has it that a young woman and her daughter were burned alive in the second story of the building.
Since the fire, the Stadtlers said that reports have been made by previous workers of a young girl with long black hair appearing in the building while throwing items off of shelves or tugging on their shirts.
The Ashbary Coffee House lies on the edge of Archer Avenue, which is a renowned ghost area. A large stretch of road from the Willowbrook Ballroom to Resurrection Cemetery has been known for a multitude of apparitions and other unexplained occurrences. Most known is the legend of Resurrection Mary. As the story goes, as told by The Cemetery Guide, a website dedicated to the most well-known cemeteries in the U.S., Mary was at the ballroom and had a falling out with her significant other. She left in a hurry and walked along Archer Avenue to make her way home. On the way, she was fatally struck by a car and was left alone to die on the street.
According to The Cemetery Guide, she has been known to reappear along Archer Avenue, still wearing her ballroom dress and shoes, trying to find a car with a male driver to hitchhike home in. Once a man picks her up, she directs them down Archer Avenue and asks them to stop once they reach the Resurrection Cemetery. Once she leaves the car, she vanishes from sight.
Overall, the town of Willow Springs, specifically Archer Avenue, has been known as a hotspot for paranormal activity. Ghosting conventions are often held in town and many investigators gravitate towards Archer Avenue to try and summon up spirits known to lurk in the shadows.
Country House – Clarendon Hills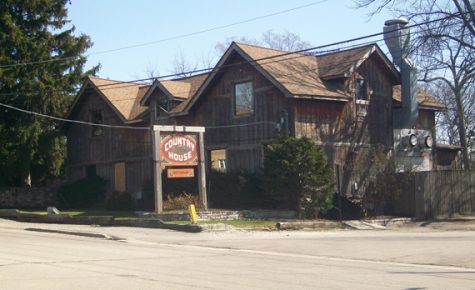 From the outside, it may look like a typical old wooden restaurant, but from the inside, it's, well, yes, a restaurant, but one with legends of ghosts playing with patrons and employees.
According to the County House's website, the legends of suspicious activity have dated back to 1974. Supposedly, a blonde woman was having an affair with a bartender at the Country House. She approached him one evening when their conversation blew up and she left in a hurry with her younger daughter. After leaving, the woman crashed her car a short distance from the restaurant, killing herself upon impact; however, the daughter survived.
Since the accident, the Country House has reported multiple odd occurrences on their website, such as fluttering shutters, lights beaming from nowhere, pounding walls and sounds of footsteps in empty rooms. Workers have reported pots and pans flying at their own will and the jukebox turning on by itself in the middle of the night. Customers have heard their names being called by seating hostesses when they were not actually called. In the women's bathroom, doors have been opened and closed on their own, and shadows have been sighted that linger then disappear.
There was a 40-plus minute wait time to get a table when I went, so I opted to just check out the ladies room so I could say I did something. One step inside, an intense wave of dizziness hit. It could simply be from the fact that it felt like an airplane bathroom, and I've got an intense unliking of them.
The Country House does not do any outwards advertising of their history to attract customers; however, they do give their history on their website, and word of mouth has helped spread the legends around.
Bachelor's Grove Cemetery – Midlothian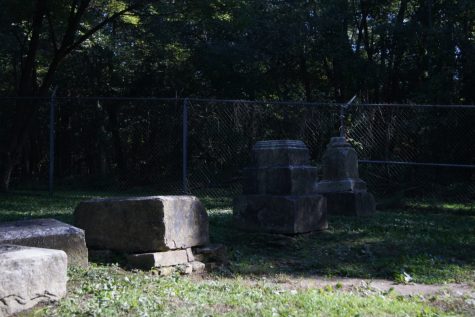 Bachelor's Grove Cemetery is a small cemetery in Midlothian, Illinois, and is known as one of the top haunted locations in the state.
Some common happenings are reports of an old farmhouse off of a trail that disappears as people walk closer to it; intelligent blue orbs of light; feelings of being watched; electronics going haywire; and mysterious cases of illness soon preceding the visit. These incidents have all been reported on by The Path to Bachelor's Grove, a website dedicated to unearthing all this cemetery has to offer. The most famous claim is of the woman known as the Madonna, a ghost who has been seen wandering the cemetery in a white gown, sometimes looking for her lost infant.
There is no designated parking lot; the closest is across the street at Rubio Woods Forest Preserve. If you park there, you then have to cross the four-lane West Midlothian Turnpike to reach the path entrance to Bachelor's Grove. The path was once a paved road but has since been long closed and is chained off; the only access is by foot, by walking down the half-mile path through the forest.
The cemetery itself is rather small and enclosed by a fence. Gravestones are scattered throughout, the oldest dating back to the mid-1800s. According to The Path to Bachelor's Grove, much of the cemetery has changed due to vandalism and grave robbers, who had struck in years past. A lagoon next to the cemetery is a rumored body-dumping place for Chicago gangster Al Capone. Two men who were using their ghost caching gear who were visiting the cemetery the same time I was said that at night, floating glowing orbs can be captured above the lagoon on photograph if you play around with the camera's aperture. Most known paranormal activity has happened during the nighttime hours; however, parking gets tricky as the forest preserve lots close at sunset.
While I was there, there were four other people who came all decked out with infrared cameras, emf detectors (electromagnetic field detectors, which detect movement from electrically charged objects), and other high-powered equipment to track down whatever could be lurking in the area. In my experience, nothing weird went on in the afternoon; my camera display got a little haywire at one point but that could just be a technical glitch. While there, I also came down with something where I wasn't able to fully breathe for a good two days after; however, this has happened a few times before. Coincidence in the timing? I don't know.
Whether Bachelor's Grove is haunted or not, the cemetery is an old enchanting little hideaway that is a cool place to visit anyway.