What's Trending: Food Edition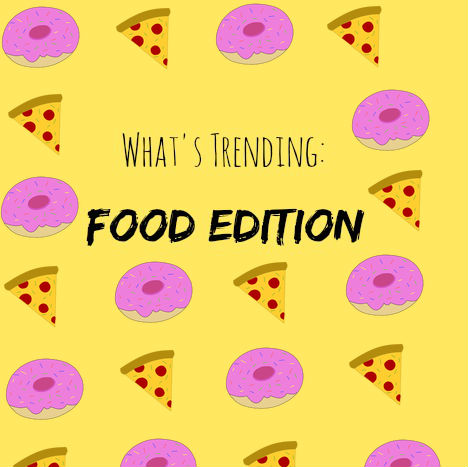 Raindrop Cake: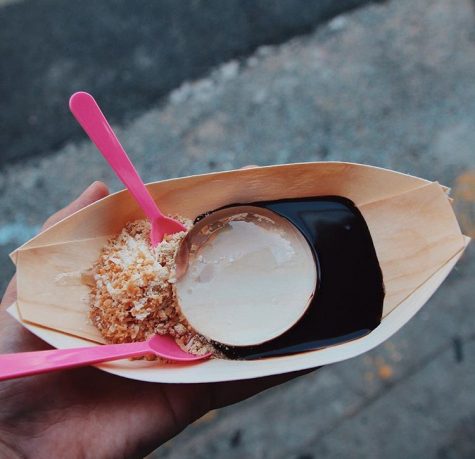 Photo from @fyqamdn via Instagram
First debuted in Smorgasburg, a food flea market in Brooklyn,  this dish is created by Darren Wong and made out of mineral water and agar, a jelly-like substance obtained from algae.  Raindrop cake is usually served with soybean flour and brown sugar. Raindrop cakes are available at Smorgasburg for $8.
Rainbow Bagels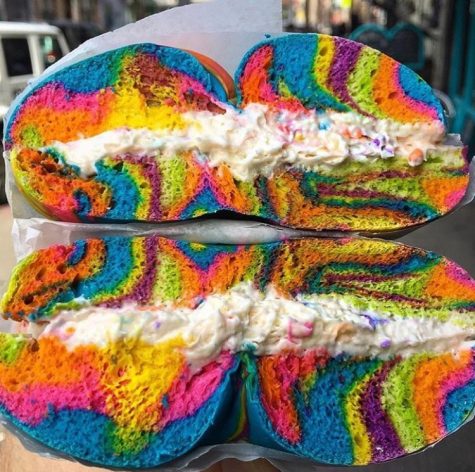 Photo from @nyc.food via Instagram
Created by Scot Rossillo,  rainbow bagels have been in the making for 20 years. These bagels are made by adding colorful food dye to the dough and kneading all of the colors together to create a multi-colored, fun-looking treat. Rainbow bagels are usually filled with a funfetti cream cheese filling. You can purchase rainbow bagels at thebagelstoreonline.com  
Yum Dum Truck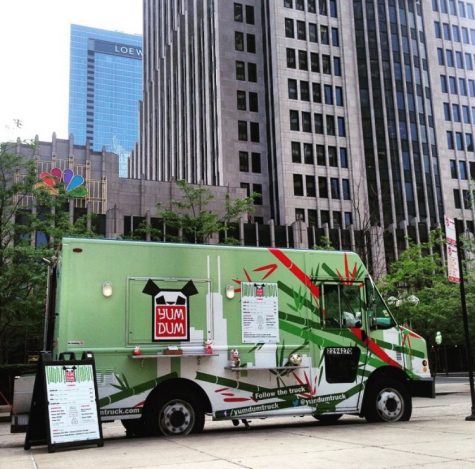 Photo from @yumdumtruck via Instagram
The Yum Dum truck drives only around the Chicagoland area and serves fresh Asian cuisine, such as steamed dumplings, bao (steamed bun with various filling inside) and other Asian fare. The Yum Dum truck is closed on weekends, but is open from Monday-Friday from 11 a.m. to 2 p.m.
Caffeinated Pancakes: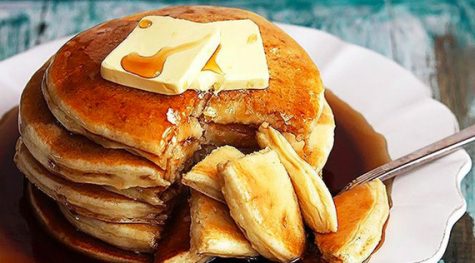 Photo via huffingtonpost.com
Caffeinated pancakes are made by grinding green coffee beans into a flour that contains a lot of caffeine in it. The flour contains an antioxidant called chlorogenic acid, which has multiple health benefits. Chlorogenic acid can increase metabolism, and helps slow down the body's absorption of fat from your regular food intake.
Oreo Bagels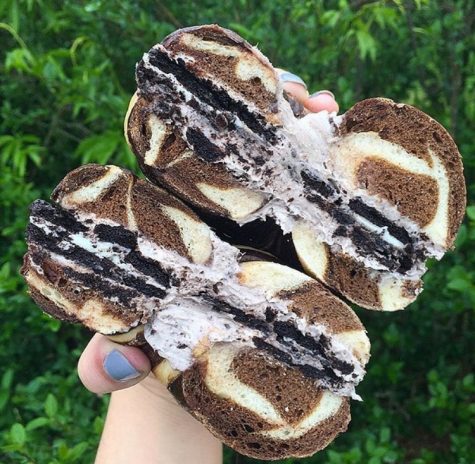 Photo from @eliteeatsmontreal via Instagram
Oreo bagels come from The Bagel Nook in Freehold, New Jersey, and are usually filled with Oreo-infused cream cheese. The Bagel Nook ships their bagels nationwide.
Pecan-crusted Okra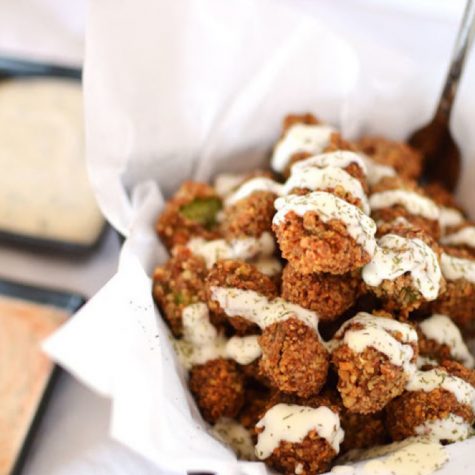 Photo via southernliving.com
Pecan-crusted Okra has a crunchy texture and is usually served with a ranch-based sauce. This southern-inspired dish is simple to make, pairing up two southern ingredients: okra, a tall-growing, warm-season vegetable, and pecans.
Lula Cafe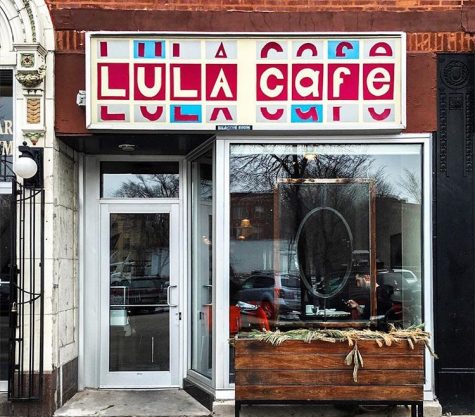 Photo from @berlinescapism via Instagram
The Lula Cafe is a market-driven space that serves breakfast, lunch, and dinner. The menu serves a various amount of dishes that are suitable for vegetarians and provide very healthy options.  The Lula Cafe is located 2537 North Kedzie Blvd in Chicago.