W.T.F.
We have all walked through the halls of LHS dozens of times. Throughout our time here, whether short or long, we have passed countless bulletins and features of the school. They are things that have always been there, so unless they disappear, they are absent from our mind. Most of these things are natural aspects for a high school to contain. However, there are those that make us wonder: What's That For?
The Greenhouse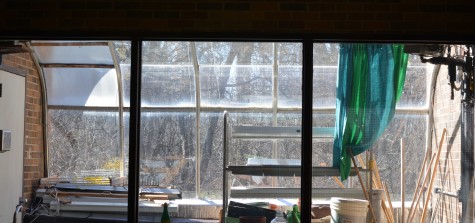 The greenhouse has been a part of the high school long before all of us began our years here. However, few know its actual use. Freshman Edward Moy stated he'd "seen the greenhouse as [he's] walked to [his] classes but [he's] never noticed a real use for it."
Science Department supervisor Greg Herman helped to answer some of these questions. "The greenhouse was originally built during an addition in the 70s," he said, "and was used off and on for a while."
However, when they retooled the heating in the building, it caused control deficiencies in the greenhouse, preventing it from cooling easily, Mr. Herman said. Another problem with the greenhouse is that it is too small to be of use for any larger-scale projects. Although groups such as LEAF have tried to use the greenhouse over the past 4 to 5 years despite these deficiencies, the heating problem is currently making it uninhabitable for plants, according to English teacher and LEAF supervisor Mr. Dave Lapish.
The single entrance to it is located through room 241. Currently, the greenhouse is used for various storage and it looks as if it will be continued to be used this way.
The Material Dispenser in the Main Hall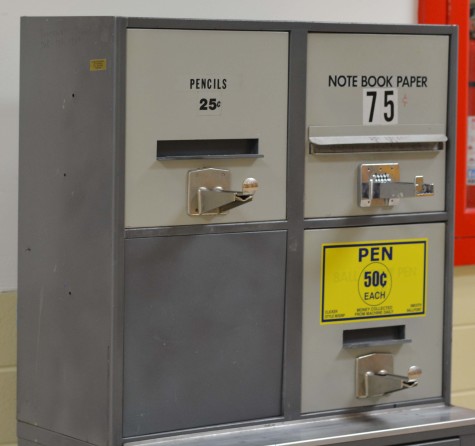 Another blast from the past is the extra material dispenser located in the main hall. According to Mr. Eric Maroscher, assistant principal, the machine was manufactured sometime between 1950-1964 and is refilled three times every year. It recently broke but has since been fixed and is back up and running.
Generally, it needs little to no maintenance as it is a vintage, simple, quality contraption of sheet metal and only two moving parts. Every so often, the vending company, Southwest School Supplies, touches it up a bit with paint or a new label.
Because of technology, sales have not been as good as they used to be. That being said, there will always be a need for basic materials such as pencils (25 cents), pens (50 cents), and paper (75 cents). Many graduates, even those such as custodian Ken Jensen (class of '72), can recall seeing the material dispenser when he attended this school. As of now, the dispenser has no plans of being discarded.
Suggestion Box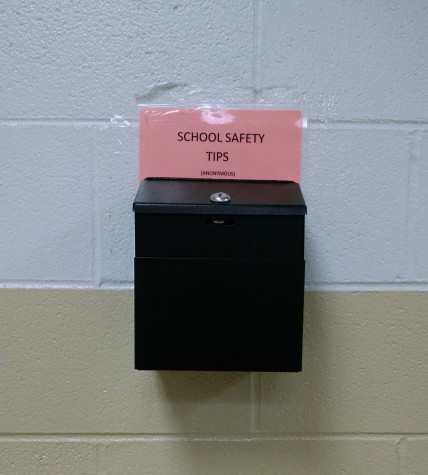 Within our school, there is a way School Resource Officer Mr. Robert Uliks has come up with as a possible way to give ideas. As of now, the school has two suggestion boxes. There is one located across from the main gym in the foyer area. The other one is upstairs by the girls' Fieldhouse locker room.
The suggestion boxes were originally created as a way "to report a concern without making yourself known," said Mr. Uliks. The boxes have been around for three or four years now. Mr. Uliks is the only one with the key, and he checks them daily.
Anybody from staff to students can give their ideas or concerns regarding the school. So far, there have been only a few memorable concerns or ideas received in the boxes regarding personal or school-related issues. These boxes are a physical form of where the school is trying to go with an anonymous texting line. This is planned to come out sometime next year.
Community Education Drop Box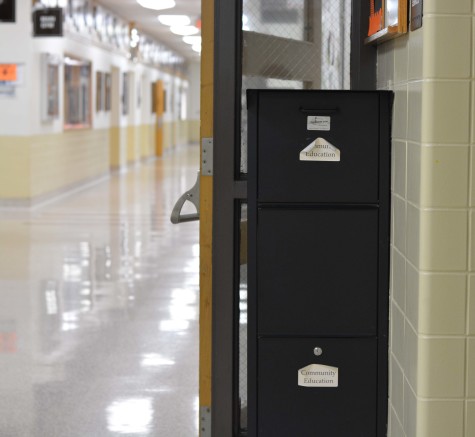 This old black file cabinet is located outside the Special Services office, right across from the G-P LST. According to Mr. Maroscher, it's reserved for those taking community night classes that LHS hosts. Once their classes are finished each night, the students fill out forms full of feedback from their class and drop it in the box.
After this, the forms are collected each night, and the box is locked back up. This helps the community education classes to improve and prosper with each line of feedback from the participants. This all happens while the rest of the students at LHS are participating in sports, doing homework or sleeping.
Ex-Spirit Store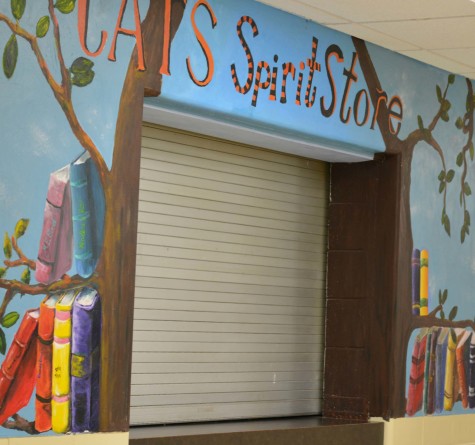 Another thing many people don't know about is the concession area across from the cafeteria. According to the spirit store workers, it was formerly the spirit store. After the store was moved, it was used for a while as a storage space for extra parts and items that were to be sold at the spirit store.
Over the years however, they have begun using the storage closet directly across from the store more due to convenience and location. Slowly, the boxes piled in the concession stand began to be used up or moved and to this day, only a few boxes remain in this space.
"We aren't really sure if the space is to be used again. As of now, we have no plans for it," said May Evans, head of the spirit store. Dr. Scott agrees with this statement. According to both of them, for now this area will remain virtually empty, yet over time, it may be taken over by the school and put to a better use.
Orange Bins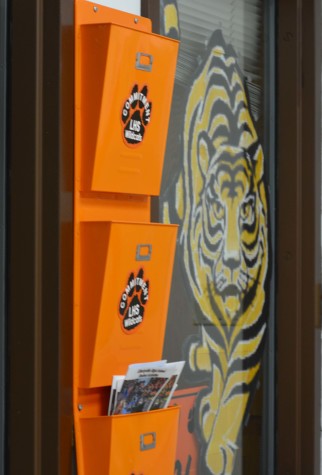 The bins outside Mrs. Jennifer Uliks's office have been another source of conversation, as they have been sitting out there, generally containing little. According to Mrs. Uliks, they were put in around seven years ago.
They have been mostly used to contain student brochures of all the activities offered at school and other such information. They were formerly used for the photography company VIP while working to take pictures for the yearbook. This way, one of the photographers could drop off DVDs of pictures from events they had attended for any specific purpose. This was an easy way for the photographers to get the pictures to yearbook, before there was the technology there is now. Currently, the pictures are uploaded to a webpage yearbook workers can retrieve them from. Even though it is no longer used for this purpose, you can still pick up a brochure or two to look over.
Concession Stand across from Gym (Catfe)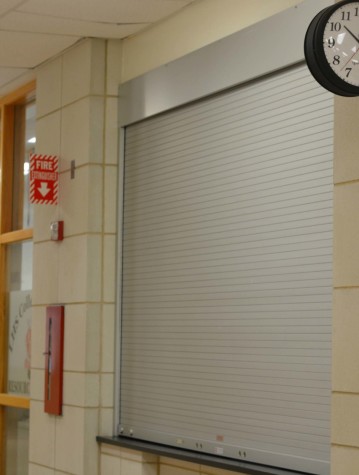 For a while now, this concession area has been used on and off again for ticket sales for dances, selling food at sports games, and other small things. During the past couple of months, it has been gaining attention for selling coffee and other café-type aspects.
"This has been a year and a half in the process," said Dr. Debra Kellum, the head of the Young Entrepreneur club (who have taken the time to create and run the shop). In order to gain the necessary approval to open the café, they had to go back and forth to the board of directors, completing different tasks along the way. The core representatives of the board of directors consists of Mrs. Uliks, Dr. Scott, Director of Student Services Ole Stevens, and Dr. Kellum.
The concession area itself is relatively new to the school and was only created around five years ago.
Along with the CRC, it was converted from a facility lounge to what it is today. "We chose Hansa [coffee to sell] because they were just so accommodating for us….and we created the Catfe because we wanted to have a place where students could just hang out," stated Dr. Kellum. As of now, they are open on Wednesdays only, however, they hope to open up two days a week in the future.