Varsity Poms Coach Resigns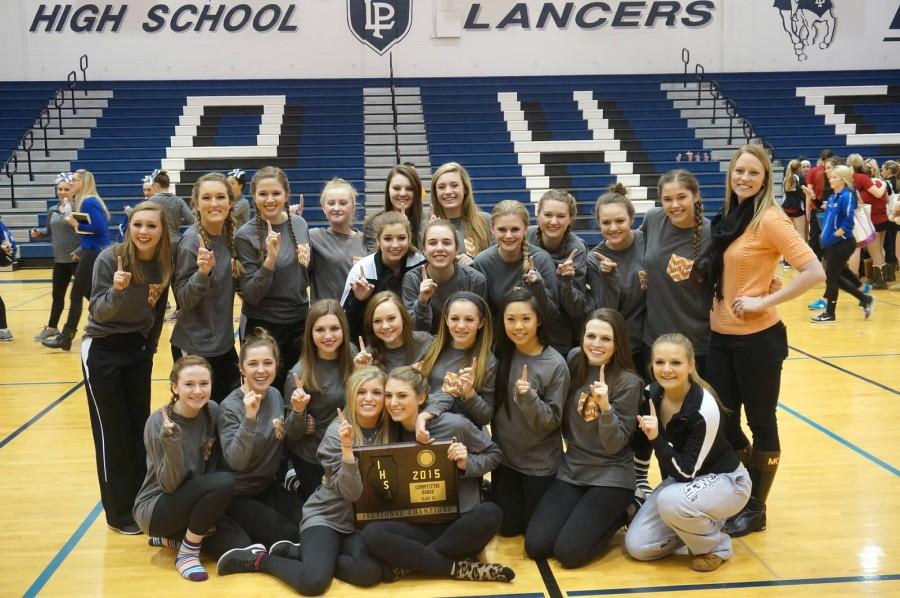 Ms. Jackie Newman has stepped down from her position as varsity poms coach, effective at the conclusion of the boys basketball season in March. Citing personal reasons, Newman announced her resignation to the team shortly after their second-place finish in the State Competition in January.
According to multiple dance team members, the main reason for Newman's resignation is her upcoming wedding. With a full plate already, investing all of her time into teaching and dance while trying to plan a wedding would not allow her to do her job as coach effectively.
After a four-year stint coaching various levels of dance at Libertyville (one year as JV coach, three years as varsity), Newman is hopeful she will return to coaching sometime in the future.
"I do hope to return to coaching in the future," said Newman in an email interview.  "I think it's not only important but also fun to be involved in your school outside of the classroom."
Since joining the coaching staff in 2011, Newman has transformed the varsity poms team over the past few years.  According to senior poms member Shannon Miller, Newman pushed the team from a sixth=place State competition finish last year to a runner-up bid this year.
"She would make extra practices, even if we didn't think we wanted it, in the end it paid off," said Miller.  "She cared about all of us individually and as a team."
Several poms members attributed the team's success to Coach Newman and her dedication to the team as a whole.  Her leadership qualities propelled the Libertyville dance team into an annual powerhouse, competing in the State finals each of the last three years.
"She has really pushed the team to our full potential and helped us get better," said first-year varsity poms member Nellie Richardson, a junior.
Not only did Newman improve the team as a whole, she also helped individuals improve their specific talents.
"She has made me a better dancer and helped my dance technique.  She also helped me dance not just for myself but for my team," said freshman varsity poms member Stephanie Luce.
According to Athletic Director Briant Kelly, the process of finding a new coach has just begun with multiple candidates applying for the position.  Whoever the new coach may be, Newman has no doubt that the new coach will "be very well-qualified and in the hands of some very prepared, supportive and talented leaders."
Although there will be a change in leadership, the overall consensus from poms members is that they would like things to say similar to as they are now.  Their methods have shown obvious results; a few small changes could help the program, according to Luce, but overall the team has been successful with their current style.
Newman has had a lasting effect on all of the poms members whether they were with her for one year or several.  Miller's favorite memory of dancing under Coach Newman was "seeing how excited she was when we placed second in State. She was super excited and proud of us."
As for Newman, her favorite poms memory was similar to that of all her athletes, the state competition this past January: "We were all in hand, heads down, holding our breath… waiting to hear who the Runner-Up State Champions were.  When they finally called our names I got to watch the cheers, hugs, and happiness on all my dancers' faces… Who am I kidding, I was jumping up and down with them just as excited… I was and still am so proud of our athletes."The