Seniors going into the medical field
In correlation to recent events concerning the COVID-19 pandemic, some seniors have decided to pursue a career in the medical field. Others have have dreamed of these jobs since they were young.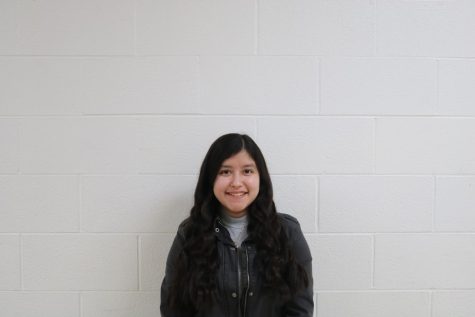 Jazmin Gamino
Majoring in nursing, Jazmin Gamino's passion for the medical field started when she was five years old at the doctor's office with her mother.
"I would see the nurses using the vital signs, helping take care of patients, and I told my parents that's what I want to do," Gamino said. 
 She continues to explore the world of medicine through classes offered at the Tech Campus of College of Lake County in Grayslake.
"I'm taking a certified nursing assistant [class], which gives you the basic instructions of how to become a nurse such as using the vital signs, blood pressure, machines, temperature," Gamino said.
 Taken with a few other classes, this will allow her to become certified during her senior year while earning dual credits for her college courses.  After taking the final exam, she must pass a state-required exam to become fully certified and work with patients.
Her goal is to become a postpartum nurse who deals with mothers after they have given birth, helping a mother with any needs she may have or negative emotions that appear after birth such as depression, loneliness, etc. 
After spending two years at CLC  gaining hands-on experience in the medical field, she looks forward to working in the medical industry and utilizing her skills to help others.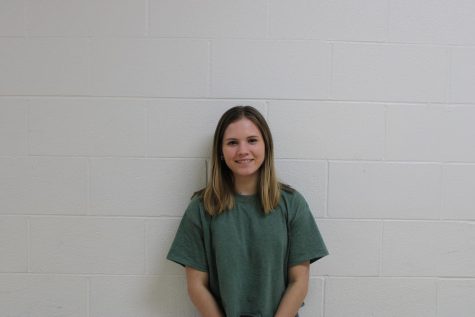 Lucy Magill
Lucy Magill will go into the Reserve Officer Training Corps as she trains to become a nurse.  The reasoning behind this decision is to get a more "specialized" experience.
"I get more experience and I get to see the traumas firsthand, and some things that you won't see as a normal civilian," she said.
For the first four years of ROTC at the University of Texas Arlington, she will be on active duty as a cadet. She will learn from professionals on how to be a nurse on active duty for the army, then she will serve for eight years in which she will aid wounded soldiers and trauma patients.
To prepare for college, Magill has taken many courses at LHS, such as human genetics, human anatomy, and physiology one and two.
She believes that because of COVID-19, she has become more grateful for choosing nursing as her major, and looks forward to helping those around her that need aid.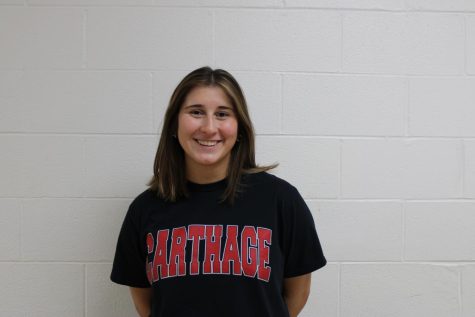 Kaitlyn Gallo
As a future nursing major at Carthage College, Kaitlyn Gallo plans to become a pediatric nurse.
After graduating from Carthage, Gallo plans to work in the hospital, helping children and other patients with any illnesses or injuries.
She understands the importance of acting quickly  when in nursing.
"You're making decisions and how quick you respond and how quick you find something determines if a person lives or not," Gallo said.
COVID-19 had Gallo questioning whether she wanted to go into the nursing profession but she said, "if your dream doesn't scare you, it's not big enough." This helped her to finally decide to pursue a degree in the medical field.
Her interest in the medical field started freshman year when she was playing soccer and a fellow teammate broke her leg.  Gallo immediately jumped in to aid her friend and the realization of what she wanted to pursue as a career became visible.
"After that moment, I just kind of realized I was like, wow, like, I really want to do that when I'm older,"  she said.
Gallo has prepared for becoming a pediatric nurse by joining Med Cats, a club for students interested in the medical field, as well as taking genetics and anatomy among other classes at Libertyville High School.
She looks forward to working with children in the future, and can't wait to see what the future holds.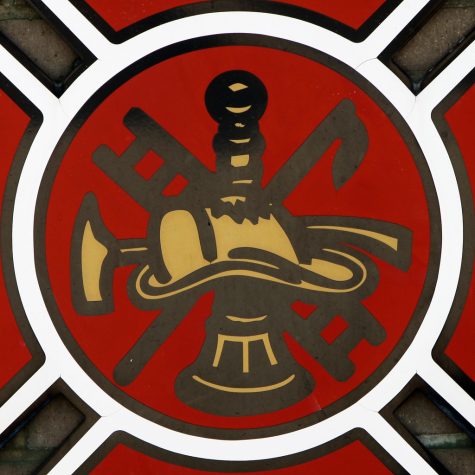 Caleb Malloy
Caleb Malloy plans to major in fire science at the University of Cincinnati.  He looks forward to making an impact on the community, and becoming a firefighter and a fire investigator to help those in need.
In order to become a firefighter and fire investigator, Malloy will need to get a basic Emergency Medical Technician (EMT) license.
In order to become a firefighter and paramedic, an EMT license is required to ensure a foundation of medical knowledge is laid before going into a physically intensive field.
"I'm going to try to get my EMT basics license over the summer at CLC and then after I have my EMT license, I can get my paramedic license," he said.
He currently does not have any medical knowledge but looks forward to obtaining information in the paramedic field over the summer.
Malloy is not a stranger to fire and rescue, however. The reason behind Malloy's career choice is a result of his father working in the fire and rescue department. 
"I just never saw myself doing anything else," Malloy said. "I didn't want an office job. And I wanted a job where I could help people and that was something I already knew about from my dad."
Despite the physically intensive work of being a paramedic and firefighter, Malloy looks forward to his future career and plans on giving back to the community in any way he can.
Leave a Comment