Le Chocolatier: Shane Wimmer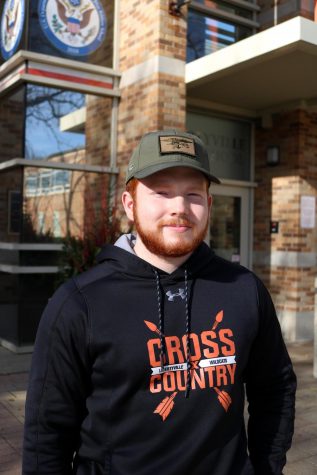 For over 10 years, senior Shane Wimmer had been practicing the art of making caramels and chocolates for Libertyville locals and the folks at the downtown Farmers Market. Now, with help from one of the founders at The French Pastry School in Chicago, the possibility of spending a year in France to learn the secrets of chocolate-making has become a reality.
Caramel Beginnings
Wimmer began making caramels when he was eight years old. His inspiration? An old TV baking show.
"I remember first when I started making caramels themselves. I was watching a cooking show years back and I saw them making lots of old fashioned candy," Wimmer explained. "And definitely they made caramels, too, and I thought it looked like it was a challenge. And I decided to try it out later that night myself. And it went all right, I'd say, [and] I've been experimenting with multiple recipes ever since, and it's gone on to be what it is now."
GourminiS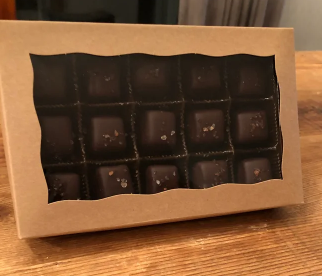 Besides learning the art of chocolate-making, Wimmer has had to run his business, GourminiS, mostly solo. It began when he unofficially started selling his candies to friends and family. After that, he sought ways to expand his consumer base, mostly marketing out through a Facebook page his mother made. With a broader range of customers, he began selling larger batches of his Pink Himalayan Carmels, his biggest sales being his holiday sales.
Overall, his business has allowed him to achieve many things, including making money for donations.
"It's been a really good opportunity for me to raise a lot of money and donate big chunks of revenue, if not all of my holiday [sale] revenue, which is something I've enjoyed doing," Wimmer expressed.
There are other aspects of chocolate and candy-making that Wimmer has enjoyed as well.
"I really like the science behind it, and also being able to experiment, that's really interesting to me," Wimmer said. "And, I really like just being able to dive into the complexities."
While the pandemic hit his business a bit in the summer of 2020, he was able to continue selling once rules became more lenient. He currently sells his candies at the Libertyville Farmers Market in downtown Libertyville, and is also planning on learning how to make chocolate bars purely from cocoa beans.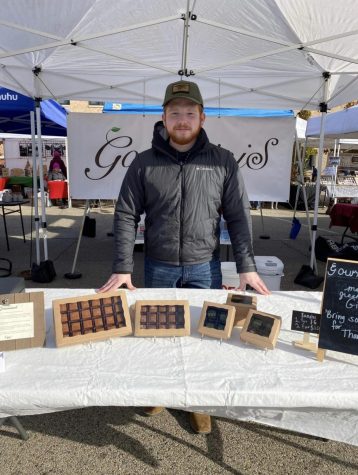 A Sweet Deal
Wimmer has other plans for the future of his chocolatier career. At the end of his senior year, he plans on studying abroad in France with experienced chocolatiers, a trip he is anticipating immensely.
"I'm looking forward to meeting the other chocolatiers, then seeing what opportunities arise [as well]," Wimmer commented.
His trip would not have been possible without the help of the founder of The French Pastry School, whom he credits with the idea.
"When I was talking to him about something, he'd actually brought up that every now and then [the pastry school] will send people over to France so they can specialize in certain areas," Wimmer said, explaining an old phone conversation he'd had with the founder. "And he brought up the possibility of me doing that…and later this year, I had reached out to [him] about that opportunity and told him I was interested."
Specifically, Wimmer will be staying in Sarreguemines, a small town in the eastern half of France, where he will work with one chocolatier for an extended period of time. After that, he will be referred to other chocolatiers who might wish to apprentice him further.
Once his training in France is over, Wimmer plans on returning to the United States.
"I'm planning on moving back to the United States, but I mean, who knows? I could fall in love with being there. And I am open to the possibility of staying there. But more than likely I'm planning on coming back," said Wimmer.
Les Souvenirs du Chocolat
Wimmer is grateful for the encouragement from family and friends alike on his chocolatiering journey.
"[I'm grateful to] both of my parents, especially my mom, since she's in marketing. So, she's really helped me out a lot…right behind her [in] more recent years [has been] the founder of the French Pastry School in Chicago. He's really helped out a lot."
Currently, Wimmer is trying to move a production facility for his business into Libertyville Coffee Company, which he hopes to do as soon as possible. He also hopes to find more people to work for his business in the future.
Leave a Comment