Halloween: Clash of the Candies
10. Milky Way
Even though it comes in at last place on our list, its ranking is nothing to be ashamed of. Milky Way went up against several candy competitors in order to secure a place in this ranking, and was buoyed to success by its chocolate malty shell, it's delicious, soft filling, and its regular popularity as a candy. Ultimately, Milky Way is a true treasure of a Halloween treat, one that has proved its worth to make our list.
9. 100 Grand
Coming in at a respectable ninth place ranking is the popular 100 Grand candy bar. As a candy bar and Halloween delicacy, 100 Grand has a lot to offer to the average candy consumer. It's made unique by the addition of crunchy-textured crisped rice, and the inclusion of beloved candy ingredients including chocolate and caramel. 100 Grand fights sweet tooth and nail against the other competitors, and its efforts pay off as one of only ten candies to make the list, albeit distant from the coveted first-place slot.
8. Sour Patch Kids
Ranking this list was an increasingly difficult process, but something that can be said with certainty is that Sour Patch Kids are deserving of one of the ten coveted spots on the list. Sour Patch Kids, a rare winner for non-chocolate candies, prove their worth through a taste packed with a chewy texture, and a spark of delectable flavor throughout.
7. M&M's
M&M's are a good candy to enjoy both in October, and whenever your sweet tooth kicks in. The only reason for them not being ranked higher than a modest seventh place is the sheer amount of good contenders in the running for this ranking. Overall, these multi-colored shelled, delicious chocolate candies are a beloved Halloween treat, and have proved deserving of this ranking.
6. Skittles
Skittles, adored by many candy consumers for their variety of flavors, colors, and explosion of flavor and taste, prove to be a popular Halloween candy and treat on a yearly basis. Their sweet and sour flavors and variety make it a yearly favorite, especially at Halloween. Thus, it is crucial that we give them a modest sixth-place slot on our list.
5. Twix
The popular "Left vs. Right" Twix debate gained a ton of attention, focused on the already popular candy. But even before this advertising kicked in, Twix was already a beloved Halloween classic. It springs to mind when thinking of some of the most popular Halloween candies, and of course, no ranking, list, or opinion would be complete without it. Therefore, Twix takes home a well-deserved fifth place spot, after years of proving its value as a year-round enjoyable candy.
4. Hershey's
One of the classic chocolate candy bars, Hershey's is a top contender right from the get-go, boasting a simple, but astounding flavor, and a smooth, enjoyable texture. Featuring similar, yet differently-flavored products, such as Cookies 'N' Creme, along with being the manufacturer of chocolate kisses enjoyed year-round, it's without question that Hershey's takes home the fourth place slot.
3. Kit Kat
No Halloween candy list would be complete without it, so coming in at a respectable third place on the list is Kit Kat. This crispy, crunchy wonder comes in several flavors in the United States, and over one hundred in Japan. It's wondrous texture and reputation as one of the leading chocolate candies makes it a favorite that has to be included on this list.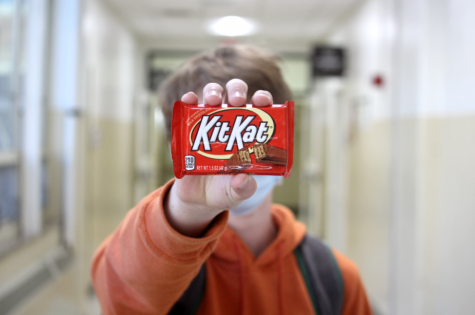 2. Snickers
Snickers is a delightful, gooey mess of a candy that appeals to Halloween lovers and average consumers alike. Topped with a crunchy layer of peanuts, and filled with caramel, this chocolate candy bar is a treat year-round, giving it a well-deserved runner-up for our list.
1. Reese's Peanut Butter Cups
It's been a hard ranking, but it all boils down to the number one candy, which is, of course, the beloved Reese's Peanut Butter Cups. Featuring an amazing texture, a soft chocolate shell, and a delicious peanut butter center, this chocolate delight tops halloween candy rankings on a regular basis, and has earned the first-place spot on our list.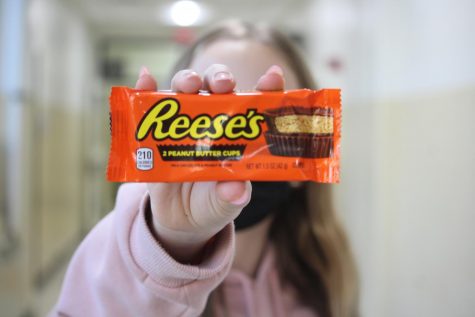 Leave a Comment