Top Secret Menus
Every fast food restaurant has a menu – but did you know that many also have "secret menus," offering new options and variations that aren't listed anywhere? We visited six different restaurants all across town to find the best (and worst) secret menu items.
In the newest issue of DOI, you can find all of the items we tried, along with ratings and how to order. Here, we will go through each item and give our reactions and opinions about them.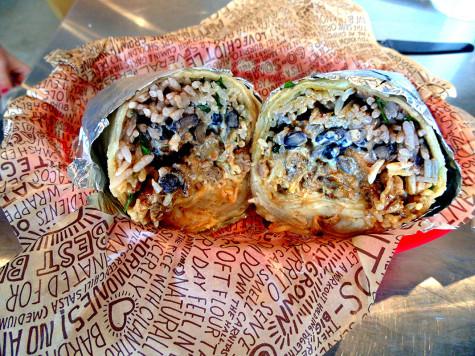 McDonald's
Land, Air, and Sea Burger – Ew. That's all we have to say about this one.
Burger King
Suicide Burger – We definitely know why this is called a Suicide Burger. After one bite, we were both just about done with it. If you're into burgers, this is definitely something to try.
Frings – Simply ask for an order of half french fries, half onion rings – or "Frings" – from the Burger King Secret Menu!
Starbucks
Cookies & Cream Frappuccino –  This Oreo Frap was so delicious! It was like taking a bite of an Oreo dipped in milk. We don't know why this isn't on their real menu!
Cotton Candy Frappuccino – This sweet little drink reminded us of a summer day The hint of raspberry really gave it that cotton candy flavor.
Dairy Queen
Coffee Blizzard – If you're a coffee lover, this Blizzard is definitely for you! Maddie was so excited when she found out she could order coffee ice cream, and this definitely did not disappoint!
Midnight Truffle Blizzard – This was a chocolate lover's dream! It combined chocolate ice cream with chocolate pieces mixed in… we couldn't stop eating it.
Frozen Hot Chocolate – Let's just say, we prefer our hot chocolate HOT. The ice watered down the hot chocolate taste, leaving us grossed out and unimpressed.
Chipotle
Quesarito – The combination of a burrito and quesadilla is top notch; however, make sure you order ingredients that you prefer on a normal burrito. We made the mistake of ordering steak instead of chicken, which we didn't really enjoy.
Nachos – We really liked the Chipotle nachos. The melted cheese on top of all the meat and beans was a killer combo. Plus, you can add as much or as little as you want to satisfy your liking.
Jamba Juice
Berry Lime Sublime – This was way too sour for our liking. We could barely take a sip without cringing! But if you're a Sour Patch Kid-type of person, this would definitely be for you.
Lemon Dream Machine – This smoothie was like taking a sip of a big glass of lemonade on a hot summer day. It was the perfect amount of sour and sweet: just how we like it!
Pink Starburst – This tropical smoothie was Katie's favorite! It combined fresh fruit with lemonade, creating a perfect concoction.