A look into students who are athletes outside of LHS
LHS's own sports teams have won many titles, plaques, medals, awards, and trophies, priding the Libertyville sports community with the accomplishment of so many feats. However, there are several students who have achieved many things in their own sports not affiliated with LHS. Here are four of these students.
Charlotte Bossler – A Three-Style Dancer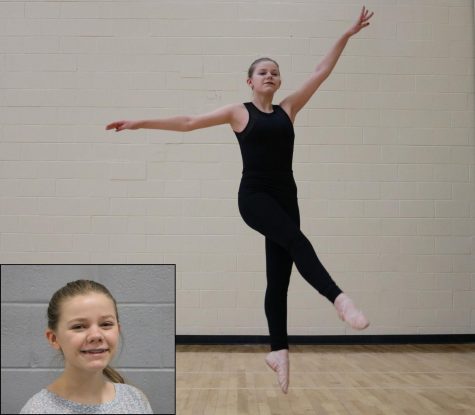 Freshman Charlotte Bossler has been dancing since she was in sixth grade. Her classes take place at the Dance Academy of Libertyville, where she dances four times a week, totaling five hours. Her favorite form of dance is ballet, however, she also participates in jazz, contemporary and hip hop.
One of Bossler's favorite part about dancing is how reliable and dependable it is: "I go to [dance classes nearly] every day. And it's just something I do." Dance is also a great way for her to "explore different forms of self-expression," and is Bossler's way to keep herself in shape.
She also enjoys her friends that dance with her; in fact, Bossler started to dance because her friend and her were on a running team, which they both thought was boring. So, Bossler's friend asked if she would like to come to one of her classes, and ever since then, Bossler has loved to dance.
Of course, there are also a few challenges that come with her dance life. For one, Bossler stated that the most challenging part of dance was the persistence needed. Another challenge is balancing her school and social lives with her dance life. Bossler said that she "prioritizes her dance and friends," which, in some cases, comes at "the expense of rest and sleep."
Bossler doesn't have the time to be on the school's dance team because of her AP and honors classes, along with maintaining her social life. However, she plans on taking dance as a gym class next year.
Julia Hasler – A Horseback Rider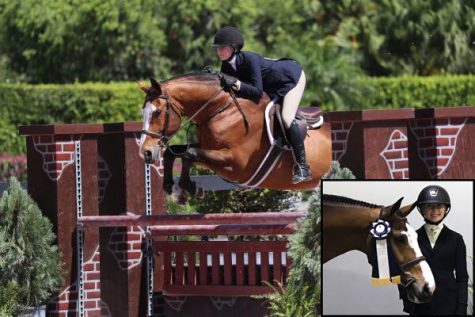 Julia Hasler, a sophomore, has been riding horses since she was  3 years old. Her interest in riding sparked from her mom, who rode horses when she was younger, as did her mom's two sisters.
Hasler currently owns two horses: a Belgian Warmblood named Harry (his show name is Harrison) and a Holsteiner named Dory (her show name is Doreen MH). Hasler rides at Laura Stern Country Ridge Stables in Mundelein, where she typically spends six days a week; she's at the stables roughly two hours each day from Tuesday to Friday. On the weekends, she spends anywhere between two to four hours riding per day. Monday is the only day that she does not go to the stable, but that's because her stable is closed on Mondays.
Hasler has competed in shows that have occurred in multiple states, including Ohio, Kentucky, and Michigan. Last month, Hasler was with both of her horses in Ohio competing in a show, where she received several different placings including first place in the WIHS hunter phase. Since then, Hasler has been back in Illinois, resting for her show at the end of April.
Hasler has not come to a decision concerning whether or not she will join a collegiate riding team or not, but she knows that she will continue riding, whether it's on her own time or with a local team in the future.
Dane Whitney – A Rugby Player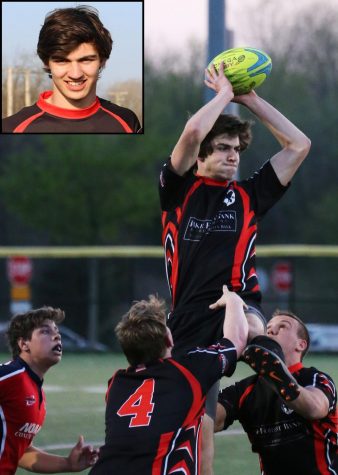 Junior Dane Whitney started playing rugby when he was 11 years old. His older brother, senior Bennett Whitney, played rugby for a year before Dane started. Since his brother had introduced him to the game, Whitney decided to play the sport because he wanted a spring sport, and he liked the idea of the game.
Currently, Whitney and his brother play on the same team. Previously, they played for the Lake Forest Harriers, but this year the club isn't around due to lack of numbers. They now play with the Arlington Stallions.
One of his favorite parts about playing rugby is the team aspect and he loves  "knowing everyone and how they play and then making it all work together to win games," said Whitney.
He mentioned that one of the hardest parts of the sport is the conditioning, which includes a lot of running.
"A typical practice [starts] with passing drills, [and] then [splits] up into forwards and back, which are two groups of positions played. We finish off with a live game and a sprint session said Whitney.
LHS does not have a rugby team connected to the school, which is why Whitney plays for a club team. "It'd be nice if [LHS] had [a rugby team], but since there's so many clubs nearby, it's not really that important," said Whitney.
Whitney plans on continuing to play rugby all four years of college, whether it's at the school or with a club.
Emily Detlaff – A Martial Artist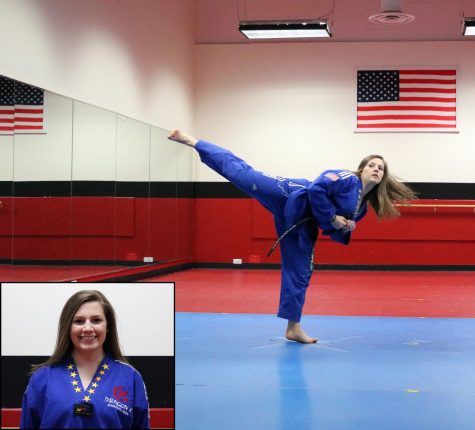 Emily Detlaff, a senior, started Taekwondo in April  2012. Typically, she spends three to five days a week at her dojo, Dragon K Martial Arts, but a few times, she's been there every day of the week.
Her training sessions can also range from as little as one hour a day up to five hours a day; the timing depends on what she is training for that week, including, but not limited to, speed breaking and form, which" are just a series of movements, and you have to do it as nicely and as cleanly as you can. It's kind of like a slow dance in essence," said Detlaff.
In her latest speed breaking competition, where a contestant rapidly breaks boards with their feet and hands, Detlaff broke 45 boards in 30 seconds, breaking one and a half boards each second.
"It's a strange thing. You're just going back and forth kicking as many [boards] as you can as fast as you can until you can't do anymore," Detlaff explained.
She competes in many different tournaments each year. The largest one takes place each November: the Northern Illinois Regional Tournament. Typically, it's in a different high school gym each year and contains multiple different stations. Stations are split up by belt level and are meant to make the tournament go by quicker.
Detlaff is also very passionate about LHS not having martial arts as a sport. She is frustrated that she can't exempt from gym class since she does martial arts nearly every day.
"As a senior, I don't really have to worry about this anymore, but I have always resented this, and if I could go back, I would have made an effort to change that," said Detlaff.
Leave a Comment