College Isn't the Only Option
"Two roads diverged in a wood, and I—
I took the one less traveled by,
And that has made all the difference."
These are the last three lines of a poem called "The Road Not Taken" by Robert Frost.
While most LHS seniors will be starting their college years next fall, Cameron Szabo, Jackson Adams, and Priyana Acharya are a few of the LHS seniors who have chosen the road less traveled. They will be either beginning their careers immediately after high school or attending vocational school.
Cameron Szabo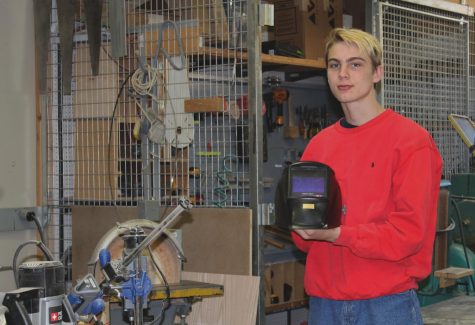 Although not a common choice for many, vocational school is the choice for LHS senior Cameron Szabo. Vocational school, sometimes referred to as trade school, is a school in which people learn how to do a job that requires special skills, such as welding.
After taking a welding class at the Lake County Tech Campus for the past two years, Szabo was inspired to pursue a welding career.
"I just thought [welding] was cool and I took the class and then decided I'd go to trade school for it," he said.
His decision to work towards a welding career was not only inspired by his passion for welding but also due to the shortened period of time required to complete the vocational school. Szabo will be attending the Tulsa Welding School in Jacksonville, Florida, after graduation.
According to the Tulsa Welding School website, the program can be completed in less than a year, unlike a traditional four-year college or university. According to Szabo, he will be able to complete Tulsa Welding School in a shortened amount of time without the higher amount of student debt associated with a traditional college or university.
After going to Florida for vocational school, Szabo plans on moving back to the Midwest. He hopes to start his welding career immediately after completing vocational school and pursue it for the rest of his life. Although vocational school is completed in a shortened amount of time, Szabo explained that his schooling may not end there: "the more certifications you have, the better job you can get."
Jackson Adams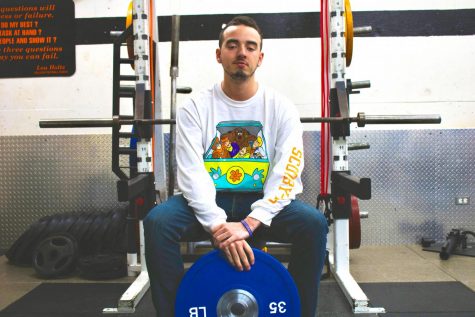 Senior Jackson Adams never really had a strong inclination for school. So, he's decided to pursue a personal training career immediately after graduating high school.
"I had a tough time in school, so I figured I might as well just work," he explained.
Although Adams admitted that school hasn't come easy to him, his passion for his future job was sparked by some classes he took at LHS.
"I got into [personal training] in the beginning of high school, and I just loved it. I really like human physiology, so I decided to pursue it," he said.
Adams plans on spending his summer interning at the Orangetheory Fitness Gym in Highland Park. Adams will be observing certified trainers during the internship. This will then influence his decision on whether he wants to become a full-time personal trainer or take on a different career.
Despite his dislike towards school, Adams plans on taking a couple of classes at the College of Lake County some time next spring, and he may take some business classes at CLC if being a personal trainer is not a good fit for him. Although he's not positive about being a personal trainer for the rest of his life, he is sure about starting off with this job.
Priyana Acharya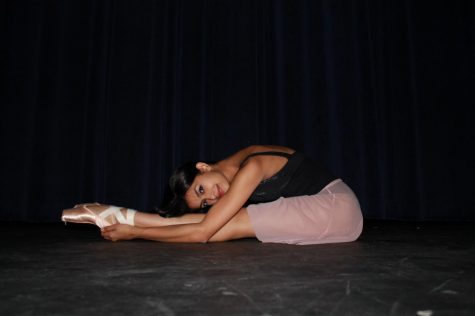 Priyana Acharya has been in many dance productions such as, The Magic of the Nutcracker at Dance Center North, The Nutcracker at Joffrey, Don Quixote, and Windy City Live where she performed for their special show.
Next year, Priyana Acharya hopes to become a professional ballerina.
Acharya explains her passion for dance,
"I love dance because you can never be perfect at it," she explained. "Dance is also very subjective. You're always striving to do different things and there are so many different obstacles. I just love being constantly challenged."
Although Acharya's intense passion for dance did not begin until she was 12, Acharya's interest in dance and music began when she was very young. She danced, played the piano and ice skated, but stopped doing piano and ice skating when she started to dedicate more time to dance.
Acharya knew she wanted to pursue a dance career when she was accepted into the Bolshoi Ballet Academy in Connecticut at 14 years old.
This year, Acharya balances her schedule between online high school classes and training five days a week at Joffrey Academy in Chicago.
She wakes up daily at 5 a.m., and then takes a 6:40 train to Chicago to get to Joffrey by 8 before her first class, at 9. Acharya stays in Chicago until about 5 or 6 p.m., then hops back onto a train to get home. Once home, she focuses on her high school classes online.
Acharya said her whole family has supported her dream of becoming a professional dancer, especially her parents, who have been a great influence for her. Another role model that Acharya looks up to is Misty Copeland, an African-American ballerina who dances for the American Ballet Theater.
"She inspires me to keep pushing past the boundaries of the color of my skin," Acharya said. "Ballet is very specific on body types and what you look like, so she inspires me to keep pushing past that so I can keep working hard for my goal."
Acharya has been recently offered traineeships with Charlotte Ballet and Joffrey Ballet and is still deciding which she will be attending next year.
While Acharya's primary focus right now is dance, college has not been ruled out . According to Acharya, your body breaks down after dancing for a long period of time, so she has to pursue her dream right away and not lose any time. Because dancing is not a lifelong career, Acharya plans to eventually go back to school to pursue a degree in business and/or marketing.
Leave a Comment