What it Means to be an LGBTQ+ Athlete at LHS
High school is a time where it often seems that finding oneself is the finish line, and students race there with the help of friends, family, and even their sports teams.  For some LGBTQ+ student-athletes at LHS, playing sports with the high school has had a minimal effect on their sexual orientation — if any.
Senior John Scott is a varsity tennis player and former cross country runner who came out  as gay recently to his close friends. Scott believes that the sport a person plays can determine how comfortable he or she is with coming out, but not in every case.
"There are some sports where there is a more open environment than others," he stated. However, "there's also people in every sport that are comfortable, so I guess it depends on the area and how they [live] their life."
Junior Lisa Zhao, who played on the junior varsity volleyball team this past season, divulged that the broader Libertyville community, as well as LHS specifically, have affected how she feels about her own sexual orientation: "I'm willing to bet if I went somewhere where people were more close-minded and kinda traditional, I probably wouldn't be as comfortable."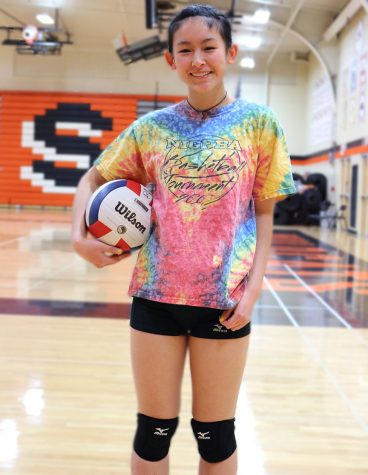 When it comes to feeling accepted in sports, Zhao stated, "I think people are more generally accepting of [being gay/bi] which is really great; I think just as an entire society we've moved towards a more progressive view of different sexualities."
To many in the LGBTQ+ community, athletic or not, coming out plays a significant role in their lives. It can be a gradual, lifelong process or a spur-of-the-moment decision. Some choose to do so quietly, others in a more outright fashion, and others not at all. Scott made clear that he believes whether or not to come out and how to come out are completely up to that person. He disclosed that he himself did not come out in an extravagant way.
"I told a few people, and I told them to go tell other people, and so other than that, I've never told people and haven't made it an issue," he stated. He wasn't necessarily against people knowing he was gay, but he didn't present himself as such to the public. "I just didn't make it an issue that would define myself, so I haven't really spoken about it," Scott said.
Similarly, Zhao didn't make a show out of her coming out.  
"I didn't really [officially come out]. I just started dating a girl and then people found out," said Zhao. After her interview, Zhao added over email that she has noticed some members of the LHS community are uncomfortable around her because of her sexual orientation, but few directly confront her. "It's mostly if someone says something rude, they really don't mean it and genuinely feel bad about it," she expressed.
In the professional sports world, many women in the WNBA have come out and thrived, while there are currently no openly LGBTQ+ athletes in the NBA, MLB, NHL, NFL or MLS (there are former athletes from these leagues who have come out).
"I think there's just less stereotypes around girls who are LGBTQ+ than boys, so I've never really had to face [stereotypes]," Zhao stated.
Jackson Bogus, a junior who identifies as gay, is on the junior varsity cheer team. Bogus explained that he does feel like there is a general stereotype of cheer being a gay man's sport, but he doesn't let the criticisms take root, and they roll off his back.
"When I tell people I'm gay and I do cheer, it makes more sense to people [because] I feel there is a media correlation," said Bogus.
This is Bogus's first year back in Libertyville after transferring to Woodstock, Illinois, for his first two years of high school.
"I developed all of my feelings [of being gay] in Woodstock, but I don't think being back at Libertyville has deterred or changed my feelings," expressed Bogus.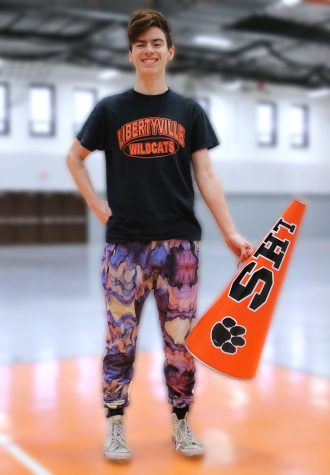 More and more successful, professional athletes are coming out, some inspiring other members of the LGBTQ+ community to come out as well. In 2013, Robbie Rogers, a midfielder for the MLS' Los Angeles Galaxy, made headlines when he came out as gay. NBA center Jason Collins and NFL defensive end Michael Sam followed soon after, though since then, all have ceased their careers.
According to the Chicago Tribune, while the coming out of athletes is widely viewed as a progressive step for the LGBTQ+ community in sports, both Wade Davis and Robbie Rogers agree that homophobia is still present in the professional sports world through slurs and strict ideas of what is acceptable and what isn't. Davis is a former NFL player that has come out as gay and Rogers is a former soccer player that came out in 2013.  
Scott emphasized the importance of role models to young people in general, but to LGBTQ+ kids especially. One example Scott mentioned was 2014 Olympic silver medalist freestyle skier Gus Kenworthy, the first openly gay American man to qualify for the Winter Olympics.
"For a lot of people, they need other support, and so having that support from people that are big or influential, that will help them, make it easier for them," said Scott.
Former LHS Athletic Director Briant Kelly, who is the current associate superintendent for District 128, said that the most important thing for LGBTQ+ students who have come out in an athletic setting is having someone to talk to, especially if they are being mistreated due to their status.
"Whether it's an adult, their social worker, their counselor, team leader, their coach, I think the important thing for them is to be able to talk to somebody," said Mr. Kelly.
Although Mr. Kelly never dealt with LGBTQ+ athlete-related issues on a team in his tenure as athletic director, he said the school tries to be proactive and prevent problems through the introduction of the all-gender bathrooms and private changing and showering areas.
Mr. Kelly further explained that if an issue occured between athletes and coaches, the athletic office would first get more information from both the student and coach involved. Most of the time, the situation would end by having a conversation with the coach.
"[Coaches might] need to go through some types of training. We do have some online sensitivity training that they could go through that we could give them or just more chances to educate them one-on-one, but we all go through training as coaches," said Mr. Kelly.
Both Scott and Zhao stated that they try not to let others' opinions of their sexual identities heavily affect them.
"I just didn't make it an issue that would define myself," said Scott. He explained he isn't different than other people, and therefore he doesn't want to make a big deal out of it.
For Zhao, the best thing she can do is stay focused on her end goal for her team.
"I think the most important thing about sports is working together and winning obviously, so if someone is going to be mean to you about [your sexual orientation], it's their fault," Zhao expressed.
Scott stated that people he knows in the LGBTQ+ community who have come out "may be uncomfortable in the beginning, but they find what works for them."
Scott emphasized to anyone who is an LGBTQ+ athlete, or a member of the LGBTQ+ community in general, that whether or not they come out and/or their way of coming out is completely up to them. He advised them to come out "in a way that you feel best. Make it so you feel comfortable with the situation and feel safe or are happy with yourself. If you want to wait, that's fine. If you don't, that's fine."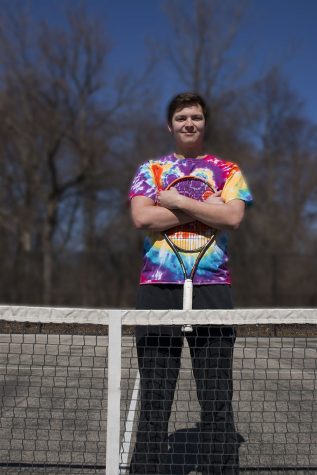 Correction: This story has been updated to correctly identify the Wade Davis mentioned in the article. The athlete mentioned is a former NFL player, not a current MLB player.
Leave a Comment