LHS Spanish students start innovative project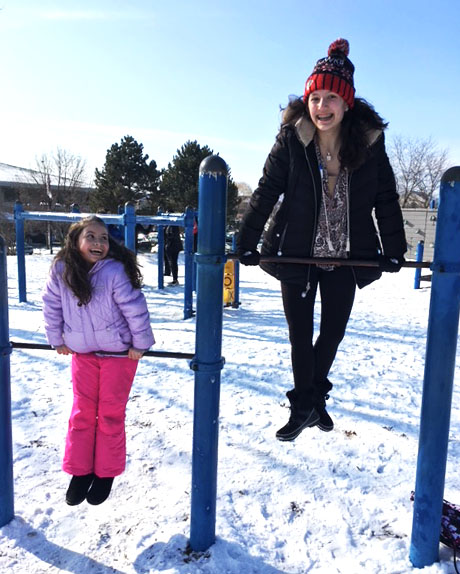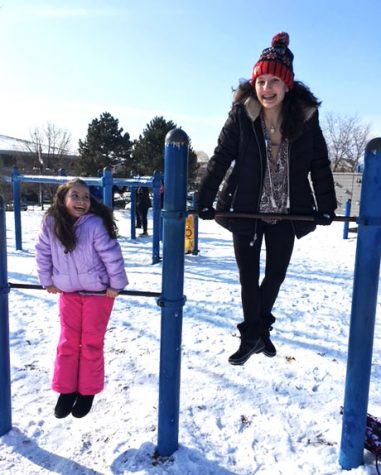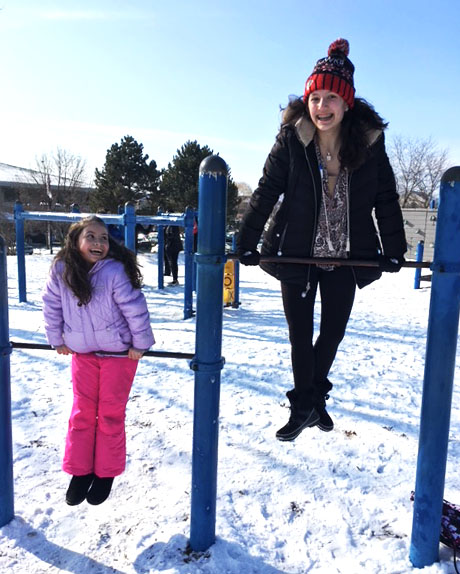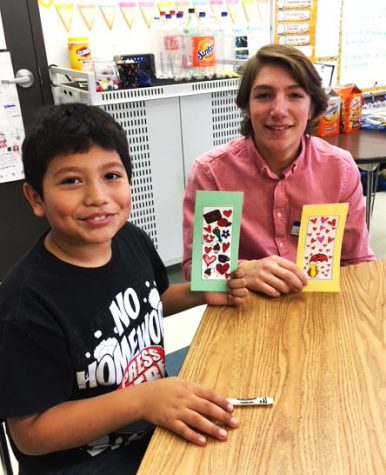 From January through April, Libertyville High School Spanish III Honors students will be participating in an innovative project with native Spanish-speaking third and fourth graders from Mechanics Grove Elementary School in Mundelein.
The new project, originated by Mrs. Emily Koerner, consists of 55 LHS students getting to know 60 elementary students by spending a day with them and then creating a personalized children's book for each Mundelein student.
On Jan. 25, the LHS students took their first field trip to the elementary school. Each LHS student was partnered up with one or two students from the elementary school. They performed activities like arts and crafts and sing-alongs, played during recess together and read children's literature to the students. At the end of the day, the LHS students interviewed their partners from Mundelein in order to gain enough information about them to incorporate in their personalized books.
On April 26, the LHS students will take their second field trip to the elementary school to present their final, published books to their partners. Each LHS student will read the published book they have created aloud to their partner. The Mundelein students will also be able to keep their personalized books.
The goal of the project is twofold. Its intent is to incorporate innovative teaching concepts with the LHS students while experiencing the lives of students in a not-so-distant community but very different culturally and economically than Libertyville. It also intends to empower the Mundelein students, and make them feel valued and heard, according to Mrs. Koerner.
Mrs. Koerner, the Spanish III Honors teacher leading the program, is demonstrating a new way of learning called Project Based Learning, or PBL. For this project, she incorporated the tenants of PBL along with a concept in literature called "Windows and Mirrors." According to Mrs. Koerner, "Windows and Mirrors" suggests "that we consider a variety of narratives that each of our students brings into the classroom and provide them with texts that both reflect who they are but also give them insight into other experiences as well."
Mrs. Koerner stated that it is important for children to see themselves in a positive light, especially in literature. She cited a quote from Reading is Fundamental, a non-profit children's literacy program, that has impacted her: "When children cannot find themselves reflected in the books they read or when the images they see are distorted, negative, or laughable they learn a very powerful lesson about how they are devalued in the society of which they are a part."
Cole Fiorenza, a sophomore participating in the project, is especially enthusiastic about it. Fiorenza explained how he is looking forward to being a role model for the Mundelein students, along with interacting and connecting with them.
"It's a different thing that we've never really done before, and our whole class is really motivated about it. Personally, I want to write the book because I feel like it would be really cool to give a book to a kid and then just learn about their culture," said Fiorenza.
Many LHS students taking part in this project are passionate about it and have expressed their feelings with Mrs. Koerner.
"It has really warmed my heart to know that they are excited about this project and excited to work with the native Spanish speakers from Mundelein. I've had one student tell me that he thought that we were going to change the world and other students have come up to me after class and told me how excited they are to be doing this project," said Mrs. Koerner.
Among those who have helped to ensure the success of this project include Mrs. Amy Wiggins, an LHS librarian; Ms. Jennifer Goettsche, World Languages Department Supervisor;  Dr. Rita Fischer, the Superintendent for Curriculum and Instruction for District 128; Allan Woodrow, a local children's author; and Cook Memorial Library.
Dr. Fischer is financially supporting this project through district funds that are budgeted for curriculum supplies and conveyed her strong feelings toward the purpose of this project.
"This one in particular achieves so many of our learning goals. It connects [Mrs. Koerner's] students with students in the community, it helps them develop empathy and understanding for others and it really is a way for them to use their Spanish skills in really authentic settings," said Dr. Fischer.
Leave a Comment