School musical tickets out soon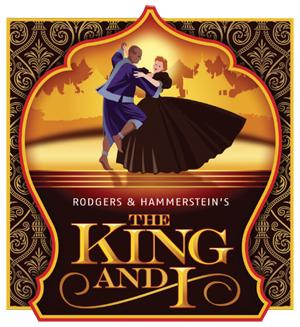 Issues with this year's LHS musical, "The King and I," have not stopped the cast and crew from working hard and opening on time.
The classic show debuted in 1951 to staggering reviews and comes to the LHS auditorium Nov. 2-4 at 7:30 p.m. Seating is reserved, and tickets go on sale on Oct. 19 outside the cafeteria during lunch periods and in the Fine Arts office (room 103); tickets are also available at the box office 45 minutes before each show begins and online.
Mr. Christopher Thomas, the theater teacher and director of the musical, has a 19-month-old daughter who has recently been diagnosed with Hemolytic Uremic Syndrome. Due to this, Northwestern graduate Hannah Dawes has stepped in to help with rehearsals.
"Hannah has a really special role because when Mr. Thomas isn't there, she doesn't necessarily [stage] the scenes, but she goes really deep into character exploration," said freshman Rachel Erdmann, who plays Lady Thiang. "[Dawes] is very dedicated towards what she loves. You can see she has this passion, and that really helped the entire cast come together."
In terms of its plot, "The King and I" is about a newly widowed schoolteacher, Anna Leonowens, who moves to the king's palace with her young son in order to teach the king's children because the king believes a Western education will advance the country of Siam (present-day Thailand). According to sophomore Jess Schrag, who plays a royal wife, peasant, and royal singer, Anna and the king clash at first but gradually warm to each other and their different cultures.
The named roles include senior Alex Hibbard-Brown as Leonowens; Erdmann as Lady Thiang; junior Alice Lillydahl as Tuptim; senior Philip Nauman as the King of Siam; senior Michael Graham as the Kralahome; senior Will Neason as Lun Tha; sophomore Jason Sekili as Louis Leonowens; freshman Pavan Acharya as Prince Chululongkorn; junior Jacob Kemp (also a member of Drops of Ink) as Captain Orton; junior EJ Chen as the interpreter; senior Michael Campeau as Phra Alack; and sophomore Albert Sterner as Sir Edward Ramsey.
Leave a Comment