The face of a student leader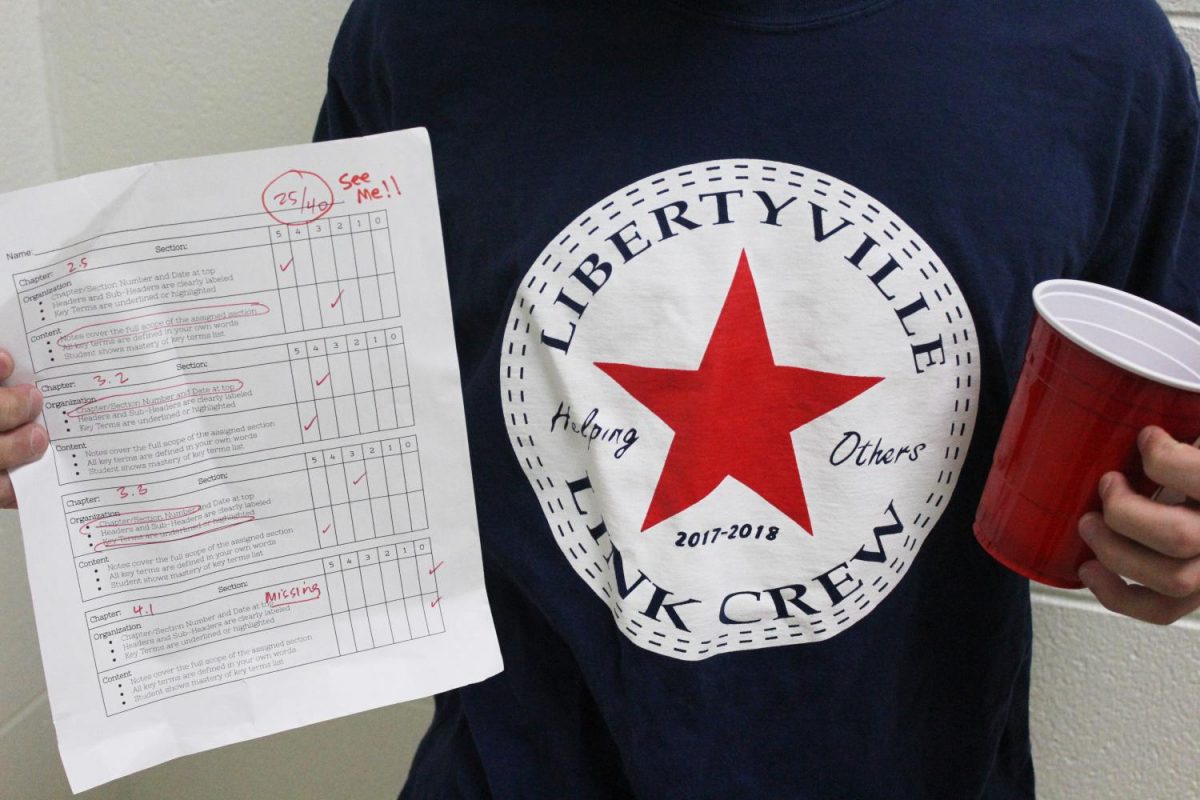 Student leaders should be positive influences. Whether it be a team captain, Link Crew leader, executive member of Stageplayers, editor of Drops of Ink or a member of Student Council Executive Board, these leaders should act as role models for other students. This means there are certain ways they should behave, and equally as important, certain ways they shouldn't.
These students were chosen for their respective positions for a reason: they are exemplary. After applications, interviews and/or elections, standards are automatically set higher for faces of the student body. Their main job is to lead an organization, sport or club, and set an admirable example for others in and out of their activity. It may seem like a daunting task, but they did choose to have that power.
Our staff believes there are imperative qualities that student leaders should possess. Being unselfishly devoted to what they represent is at the top of the list. This means they should be committed to what they are involved in and care about the group of people they are leading and the organization they represent more than themselves. Other critical qualities of an esteemed leader include being genuine, friendly, outgoing and a good decision maker.
Every student that participates in an extracurricular or sport is under our school's Code of Conduct, although many organizations take it a step further and require their members to sign it. When a leader decides to take part in an activity, they know what is expected of them. According to District 128's Code of Conduct, "Participants involved in the extracurricular program are expected to comply with the regulations of the school, observe good order, and conduct themselves in a manner that will bring credit and honor to them and their school."
Leaders are smart enough to understand what they aren't allowed to do and the potential repercussions if they break the code. "I didn't know" is not an excuse.
However, some staff members argued that students shouldn't have to sign a code in the first place because being respectful and abiding by the rules should be implied. An honor system like this might encourage more students to obey the rules. Although, this also means they can fight back if they break the rules by claiming they never agreed to anything explicitly.
For those who break the code, consequences should be issued based on circumstance. If not, what's the point of signing? Most of the staff agrees that punishment should be given out situationally. Getting kicked out of National Honor Society for missing two meetings is not the same as getting kicked out because of smoking or drinking. The bigger offense is the one that is illegal.
Participating in illegal activities isn't the only action that should call for the demotion of a student leader. Being a bully, being cruel to peers, disrespecting staff, vandalizing school property, having failing grades, or ditching school, among other deeds, should call for the student's dismissal from their position. These are more of a reflection on one's character than drinking or doing drugs. Other students in the organization might see this sort of behavior and think it's alright for them to do that too.
On occasion, second chances will be given; however, a second chance might be granted only to have the same irresponsible action occur again. If a student is implemented back into their position after doing something that goes against the qualities of a leader, this discredits not only the person's character, but also the organization they participate in. It is almost seen as promoting the wrongful act.
Saying an organization plays second chances by ear is basically saying it depends on who gets the favoritism treatment, which is not fair. We've noticed favoritism plays a role in who gets a second chance and who doesn't. If a sport needs their star player in an upcoming game, obviously they are going to give more leniency if the player did something that requires missing game time. If someone who doesn't play much anyways gets coded, they are more likely to serve their punishment. Adults in charge need to separate their own personal bias towards a student from the student's evidently wrong actions.
In order to have a fair system, there needs to be a set list of consequences stating who gets a second chance and who doesn't. A specific, universal code should be in place amongst every sport and club to ensure that no exceptions are made. With great power comes great responsibility.