Welcoming a New Wildcat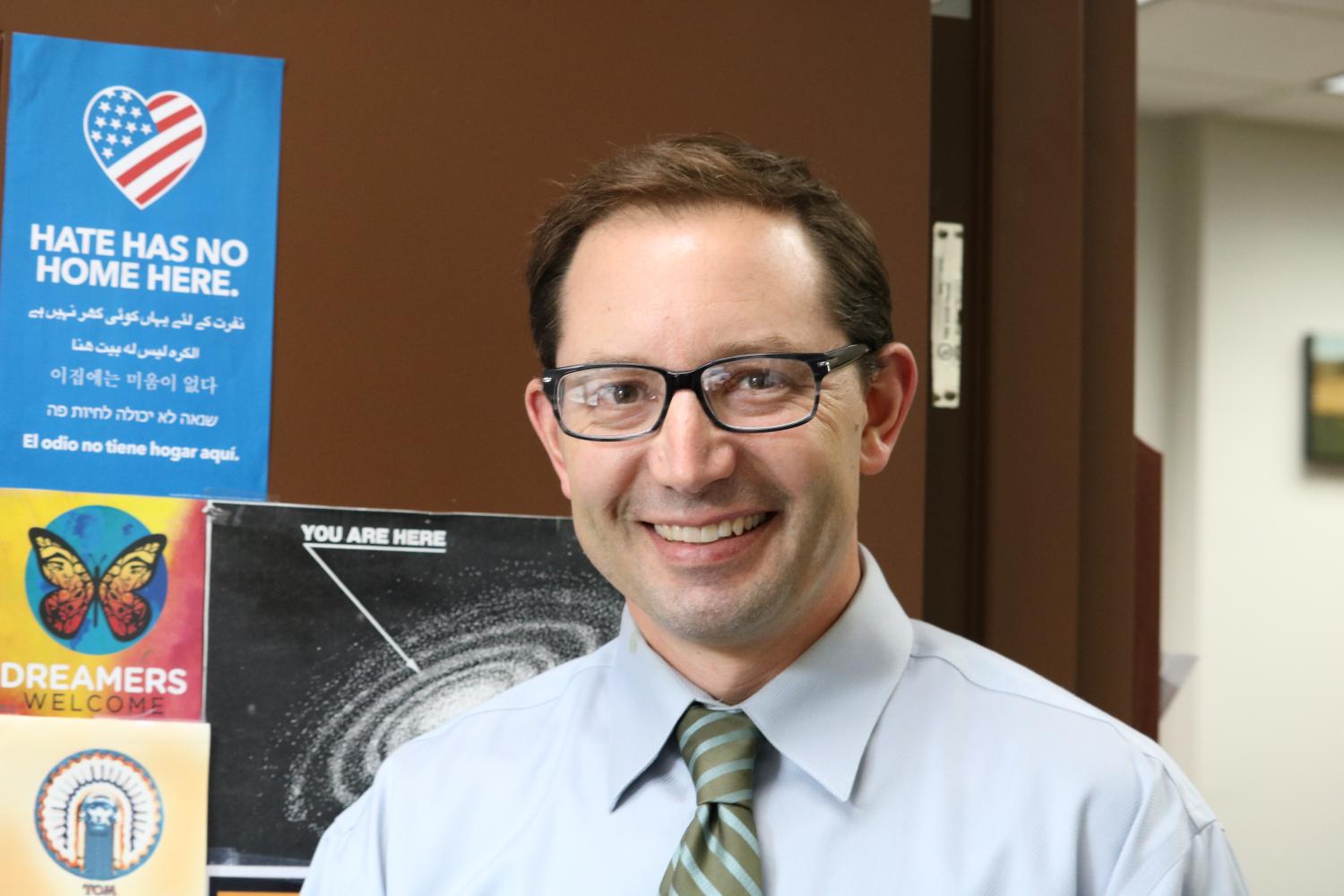 Maddie Wasser, Social Media Editor
September 26, 2017
A path to education:
Growing up in Des Plaines, Illinois, Dr. Koulentes was the oldest of four boys. He attended Maine West High School, where he was a varsity soccer player, wrestler and baseball player.
sDr. Koulentes knew from a young age that he wanted to be a teacher, specifically a social studies teacher. Early on in his life, Dr. Koulentes quickly gained interest in Civil War reenactments. Spending weekends traveling the country, sleeping in tents and riding horseback into battle, he knew that social studies was his passion. Despite others' opinions, Dr. Koulentes was on an education path:
"People would say to me, 'You should be a lawyer' or 'You should be a businessman.' That would really offend me because I viewed teachers as so important, the most important job and people were belittling them by saying, 'Teachers aren't that smart. You should go and do other things.' That fueled my passion even more to want to be a teacher."
Dr. Koulentes graduated from the University of Illinois Urbana-Champaign with a Bachelor's of Science degree in Social Studies Education in 1995.
Highlights at Highland Park:
In 1995, Karen Harris, the Social Studies Department Chair of HPHS, called the University of Illinois asking for students who could teach history and English as a Second Language (ESL). Dr. Koulentes was recommended because he student taught English as a Second Language at Prospect High School in Mt. Prospect, Illinois.
At the time, Dr. Koulentes "didn't even know where Highland Park was and [I] went and then [I] got a job."
As soon as Dr. Koulentes started his bilingual teaching career, he quickly learned that the majority of students that he taught were immigrants from Mexico. Not knowing their culture and language posed as a problem for Dr. Koulentes, seeing as how about 22 percent of HPHS is composed of Hispanic students.
As luck would have it, Dr. Koulentes's teaching assistant, Moises De Leon, was from a small fishing village of 5,000 overlooking the Pacific Ocean in the town of Cihuatlán, Mexico. De Leon invited Dr. Koulentes to stay with him and his family over summer break, so on the last day of school, they drove down to Mexico together.
While staying there at the age of 22, Dr. Koulentes quickly absorbed the culture because "nobody spoke English and so I had to learn Spanish because nobody was going to speak English to me."
After an amazing experience in Cihuatlán, Dr. Koulentes decided to take a sabbatical (a period of paid leave granted to a teacher for one year), and took his wife and 5-month-old son to Costa Rica in 2001. There, he taught English and set up a summer school program for Highland Park students to travel to Costa Rica and spend three weeks learning about the rainforest, ziplining, rafting and more.
In recent years, innovation and improving education for the benefits of its students has been Dr. Koulentes's primary goal.
Since 2006, Dr. Koulentes's biggest project had been working with the Highland Park Community Education Board.
When Dr. Koulentes was at HPHS, one thing that he noticed was the advantages of some students over others due to their respective income levels.
Dr. Koulentes heard from different families that their children would come home and say they want to do multiple activities, but because of the family's non-disposable incomes, they couldn't afford it.
With that in mind, Dr. Koulentes sought out to design a program where any child has the ability to participate in numerous activities at HPHS on the weekends, when the high school isn't being used, at no cost.
The program today goes by the name "Working Together" and offers many activities such as dance classes, swimming lessons, guitar lessons and technology classes. Today, there are about 200-300 children who partake in these activities, which has grown substantially from the 12 children who started the program.
Nancy Mills, a board member on the Highland Park Community Foundation, described Dr. Koulentes as "one of the most caring and capable people I know. When he sees a need or a problem, he works hard to find a solution that works well for everyone."
Future as a Wildcat: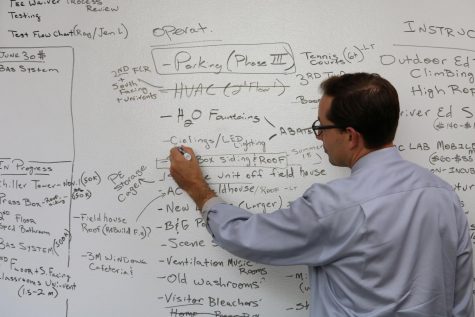 Now, as the principal at LHS, Dr. Koulentes is looking forward to the future here.
"My goals this year are really to learn what makes Libertyville such a great high school. What are our core values, the things that we would say, 'This is why we are Wildcats. These things matter to us.' Once I know what those are, then [I want] to find ways for us to live those values. The things I would create would be expressions of those values," Dr. Koulentes expressed.
Advocating for the student body and creating tools for success are also necessities for Dr. Koulentes.
This year, Dr. Koulentes introduced a Student Advisory Board to LHS. The board was created to help him better understand the student body as a whole and their views on certain topics.
The advisory board is comprised of about 30 students, all of whom applied for their position. Senior Madison Kerber, one of those board members, said she is most looking forward to "peer feedback and talking to people about what they love most about the school and what we can change, seeing those changes happen and being a part of that."
Between preserving the lofty principles of the Constitution, to integrating new classes, to creating a school that is fit for everyone, Dr. Koulentes has a passion for the power of public schools.
"Your future is inevitable and unpredictable and high school is four years of your life. I just want you to take it easy on yourselves because your test scores and your grades are really only going to matter when you are applying to colleges as a high school senior," he said. "They don't predict your future and they don't predict or explain your intelligence…"
Dr. Koulentes emphasized that four years of high school is meant to connect students with their future and better equip them for the real world. He is trying to help prepare all students for the obstacles they will eventually face.
Not only at the end of the day is Dr. Koulentes open to new ideas, but he wants students to know that "whenever [my] door is open, I want students to know that they can come in and talk to me. The door's open, come on in, and tell me how things are going because my main, number one job is to be the student advocate and to be here for you guys."