Wildcats Fall to Lake Forest in 50-43 Loss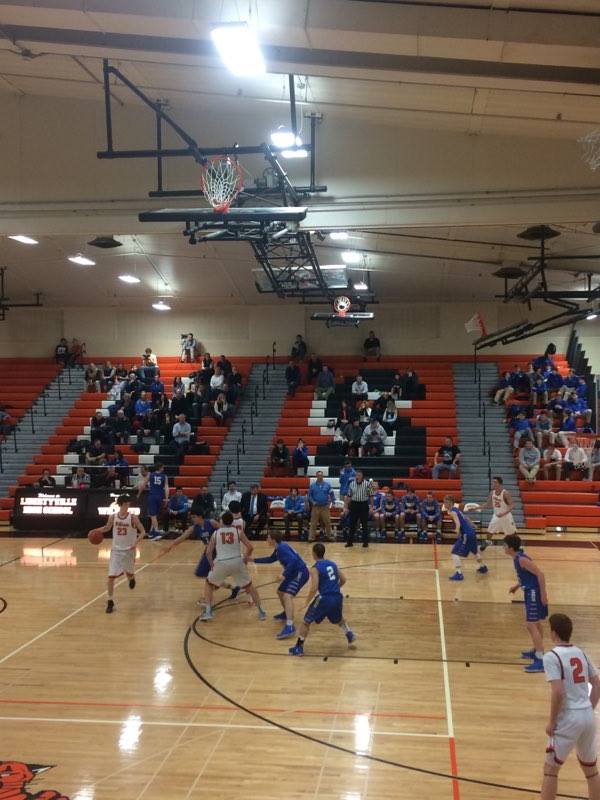 Though the last time the Libertyville Wildcats varsity basketball team played the Lake Forest Scouts they were victorious, in Tuesday, Feb. 7's faculty appreciation night home game, they did not have the same result, losing 50-43.
At the end of the first quarter, Lake Forest had already pulled ahead 17-2, with three baskets in a row right after the tip-off. Libertyville's only points this quarter came on a shot made by junior Drew Peterson, who consistently scored during the entire game.
Despite second-quarter steals from senior Harrison Bach, Peterson and junior Ryan Wittenbrink, Lake Forest continued to score.However, Peterson fired back with a three-point shot and several free throws, bringing the game to a 26-9 deficit at the end of the first half, with Lake Forest still ahead.
"You know we always battle with them, this game is always a dogfight. [Lake Forest] comes, they always come ready to go," said Brian Zyrkowski, head coach of the sophomore team.
The "dogfight" became more apparent as Libertyville players displayed a newfound energy in the second half, taking more risks. Three-pointers were scored by Bach, Peterson and junior Chase Eyre. Lake Forest pushed back, however, as whistles and stoppages in play become constant during the fourth quarter, prolonging the final five minutes of the game, when Libertyville reached within single digits of Lake Forest's lead.
Varsity has its next game this Friday, Feb. 10, at home against Stevenson. It is also the senior night for basketball, poms and cheerleading.