Black Cat Yoga
Black Cat Yoga, located at 117 E. Cook Ave., just celebrated its seventh anniversary. The studio offers over 40 classes a week, including a diverse variety of fitness ranging from Yoga Sculpt, Flow, Rest and Recovery, Restorative, Deep Stretch and Meditation and Wellness. 
Black Cat Yoga gets majority adult attendees rather than teens, which could be partly due to some teens' misconceptions about yoga and who it's meant for. Erin Murphy, owner of Black Cat Yoga, explains the value of yoga for every fitness level.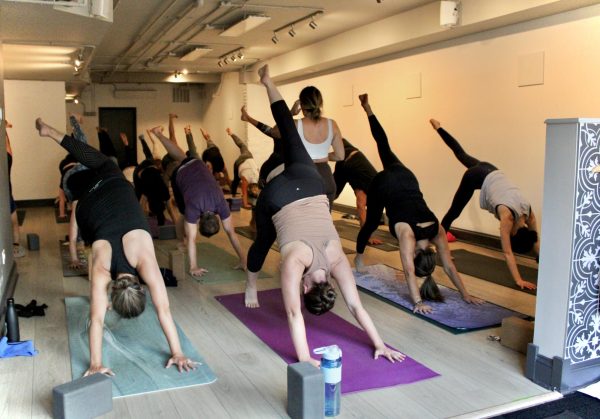 "We've got some people who need to work out and then we've got other people who are so stressed and anxious," explained Murphy. "You just have to figure out what it is, which teacher you like [and]what the vibe is you're looking for. Our goal is to create more exposure around all the different offerings."
People are sometimes daunted by the idea of yoga, especially when they don't have any experience, but Murphy doesn't want that to stop them.
"I would say yoga can be something that people are intimidated by, depending on what they think about it," said Murphy. "You can have ten years of experience or you can have zero experience, and you will still have immediate benefits from the practice."
CrossFit Freedom
CrossFit Freedom, located at 748 E. Park Ave., has been a part of the Libertyville community for the past 12 years, and is a paid affiliate of the CrossFit Franchise. They focus on a strength conditioning program that values functional movement and bettering overall quality of life. 
Crossfit has resources for everyone in the community, whether pursuing the Olympics or a quality workout.
"It's an overall total body strength and conditioning program that really can be designed for anybody," said Brett Hall, owner of CrossFit Freedom. "Whether you're a competitive athlete or just a general population trying to get fitter."
CrossFit has a variety of trainers and four main coaches that work with the athletes. This creates a stronger relationship between the coaches and clients.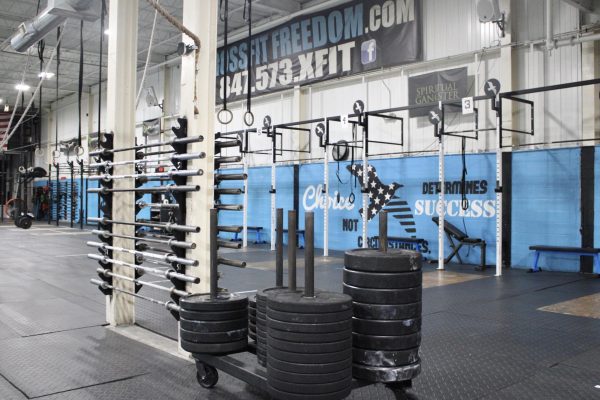 "It's really important to get to know how they move and what motivates them, what limitations and deficiencies they might have, but also just on a personal level, to get to know people more than just as a gym member," explained Hall. "It really helps to be able to relate to them and be able to, you know, to really help them further their health and fitness in the future."
CrossFit has and continues to work with student athletes to improve their athleticism and become less prone to injuries, and serves as a resource for any students in the community trying to improve their fitness.
"The kids that end up being the most successful are the ones that are going to be the most consistent and the ones that are willing to put in the work and effort and the consistency, and continue to do it," said Hall.
The Tribal Connection
The Tribal Connection, located at 133 E Cook Ave, joined the Libertyville community nearly two years ago and offers yoga, personal training, group classes, and basketball from a separate company who rents the space in the evening. 
Not only do they carry resources for workouts, but they also have resources for recovery. The gym carries a cold tub, massages, Reiki, and soon to come is an IV center.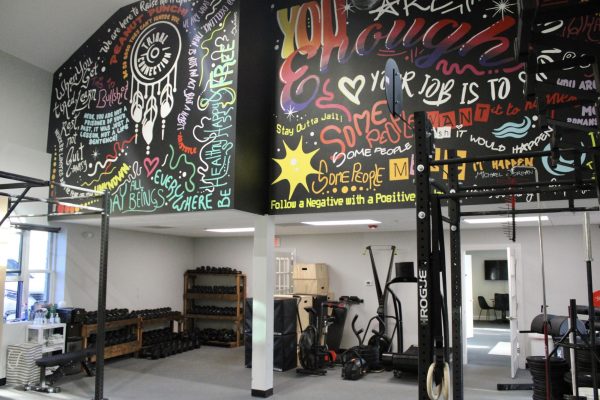 While currently they don't have as many teens attending the gym as they do adults, they would like to see more student athletes take advantage of what they have to offer in order to improve their overall health.
"Your body is your business, especially if you're trying to play in college and things like that," said Jackie Tillman, owner of The Tribal Connection. "And [it's important] to take care of it in a way that you know is the best way possible for your sport."
The Tribal Connection serves as another example of a gym trying to connect with its clients on a personal, not corporate, level.
 "[It's] a different type of support system, smaller and a little more intimate," Tillman explained.
Heather's Gym
*Gym owner Heather Fahrenkrog was interviewed by staff member Grace Jackman to avoid conflict of interest*
Heather's Gym has been a part of the Libertyville community for 8 years and now makes up three different locations, the most recent of which opened in July, 2022. The first of the three, located at 504 1st St, is used mainly for group fitness classes, the second studio, located at 1745 Northwind Blvd, is dedicated to indoor cycling, and the third studio, located at 1753 Northwind Blvd, offers hot yoga, bar, pilates, and stretch classes.
Heather's Gym's three locations all share a connection with the Libertyville community.
"You're gonna get more customization, you're going to get more accountability because I know everybody's name, you're gonna get more of a community feel because people know each other," said Heather Fahrenkrog, owner of Heather's Gym.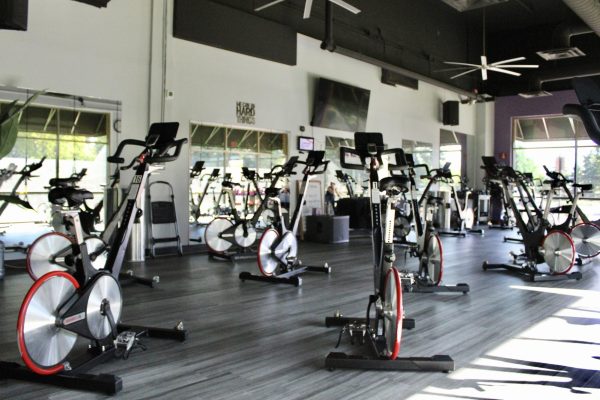 While Heather's Gym also sees more adults than teens taking classes, Fahrenkrog encourages high schoolers to come take classes and incorporate more fitness into their everyday lives, especially student athletes.
 "A lot of teenagers are in sports and in their offseason it would be so beneficial for them to be doing strength training," said Fahrenkrog. "They'd come back to their sport a whole lot stronger and they wouldn't get injured."
High school is the beginning of most people's fitness journeys. It's where students learn what type of fitness works best for them.
"Love your body and take really good care of it. Do something every day that's healthy for your body."
        -Heather Fahrenkrog