On Tuesday, Sept. 5, 2023, Mr. John Durning, the owner of a local restaurant on mainstreet Libertyville, Pizzeria Deville, officially announced the closing of this business on their official Facebook page. Through Facebook, Durning communicated that the closing was not due to a lack of passion, but a result of many combined hardships, including the pandemic.
Pizzeria Deville had been successfully serving Libertyville since Aug. 25, 2014. The idea for this restaurant was born out of a love for cooking that Durning had at a young age. He spent many years working as an unpaid intern in restaurants throughout New York and California.
These experiences led to Durning growing a fondness for working in restaurants. "Despite the fact that I had a very steady job in real estate, I missed the energy of a restaurant," said Durning.
When he was about to hit age 50, Durning realized that this was his time. "If I don't do this [now], I don't know if I'm ever going to [start my own restaurant]," Durning said. This led to the idea of Pizzeria Deville being born and executed in 2013.
Over the years, Pizzeria Deville has provided a "very friendly environment," senior Sadie Parvis recounted. Parvis began working at Pizzeria Deville in October 2022 and worked right up until its closing. She enjoyed the closeness of the staff and the relaxed workplace atmosphere. Parvis said, "I loved [working there]… [it was a] very friendly environment".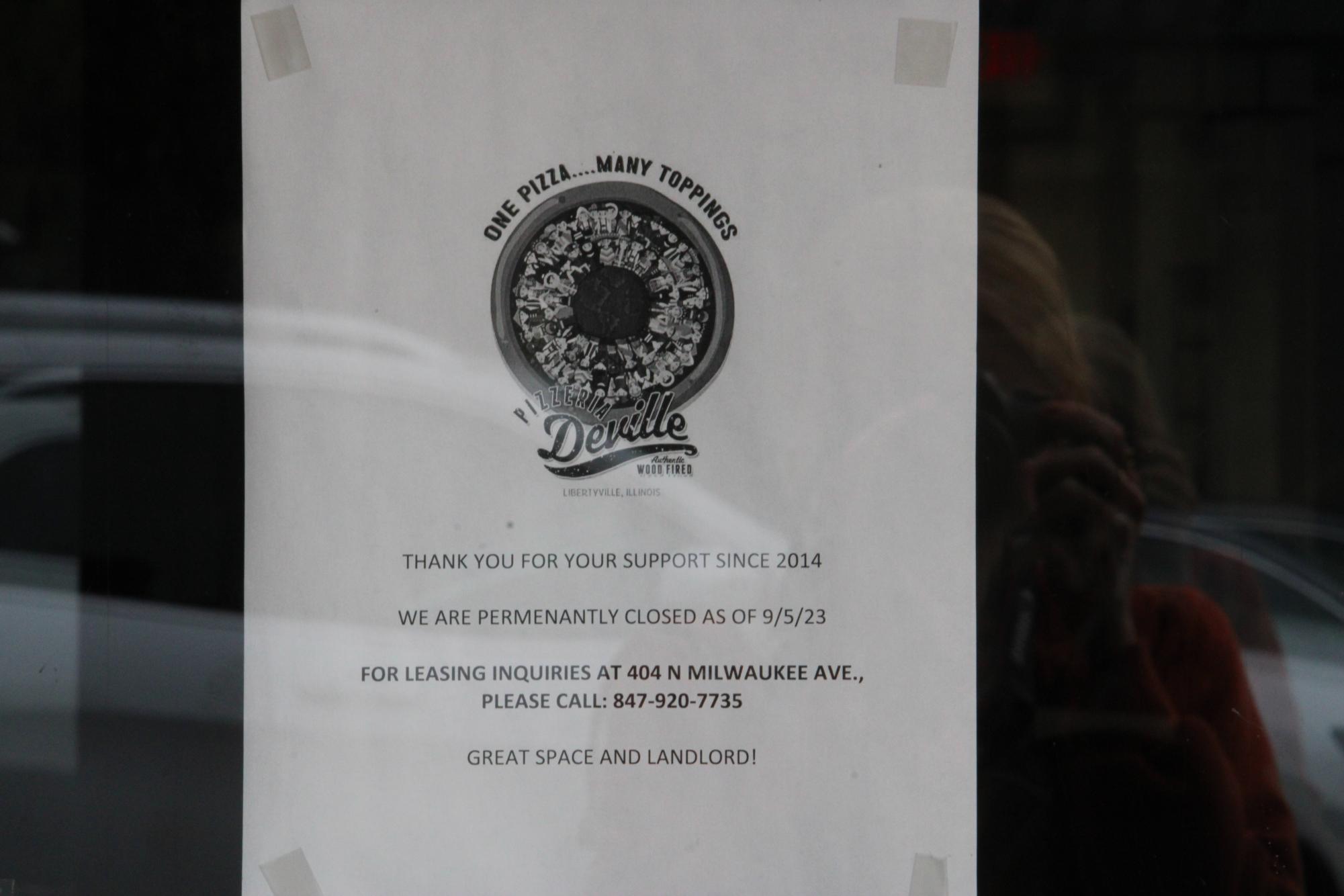 Sadly, this unique small business closed as of Sept. 5th, 2023. After nine years of business, Durning wrote in a Facebook post, "[the pandemic] changed the world in 2020, and restaurants took a heavier blow than many other industries."
When Parvis received a text from Durning, where the staff first learned of the closing, she was shocked and felt sad for all the people who worked there full time.
While Pizzeria Deville was able to survive through the initial phase of COVID-19 and the lockdowns, the business was unable to recover from the pandemic. The costs for many products such as flour, dairy, meats, etc. rose exponentially, making business difficult.
Additionally, paying employees has become more expensive throughout many industries. Small businesses, like Pizzeria Deville, have been unable to compete with larger companies.
"There's a lot of people who appreciate being able to buy a more affordable pizza [from a larger corporation like Dominos]," said Durning.
By Labor Day weekend 2023, a time when sales are usually slow already, Durning was ready to make a decision. At age 59, he realized that continuing the business was one thing he "decided was going to be too much of a hurdle."
As a result of a decline in revenue from the pizzeria, Durning took another job. This made closing the restaurant even more inevitable. "I kind of lost touch with the restaurant," Durning said.  Even though Durning is saying good-bye to his place on mainstreet Libertyville, he will have fond memories of his "little dream pizzeria".
Showing support to similar businesses, Durning shared in a video on the official Pizzeria Deville Facebook account that he hopes that people "go out and support all the other local restaurants and make sure that they stay in business."