Club Sports at LHS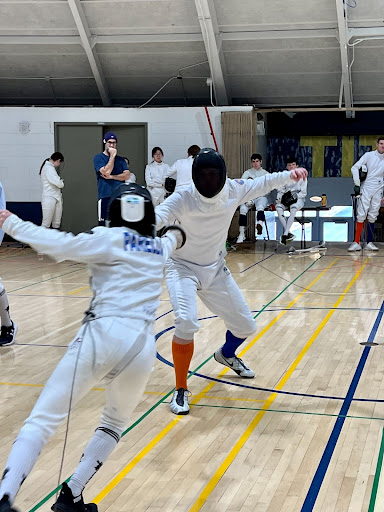 SNOCATZ

Founded in 2008, the LHS club SnoCatz was created to give students a chance to either try a new winter sport or practice an old one with friends.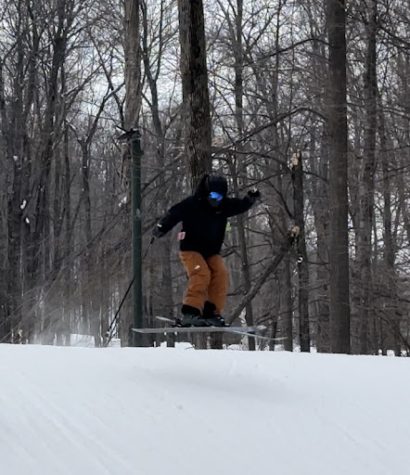 "I grew up with skiing," said advisor Mrs. Sarah Kelly, who took over the club in 2010. "My dad was a ski instructor when I was little, so we were at the hill every single weekend. So when they were looking for a club sponsor, my husband, who's also a teacher at Vernon Hills High School, and I decided to take it on together as co-sponsors."
The club allows students of any age and skill to take ski trips on Saturdays during the winter, traveling to resorts such as Wilmot, Alpine Valley, Devils Head Cascade and others. 
"You don't have to be an avid skier or snowboarder. We also have beginners, and there are lessons at each place that we go to that you can take a lesson if you are interested," Kelly said. 
Most of the fees for gear and lift tickets are on the students. However, the club frequently handles concessions at football or basketball games for fundraising, which mostly goes towards transportation to the ski resorts. 
One of the unique things about the club is how versatile it is to availability and skill level. It doesn't matter if you participate in the club once or go every weekend.
"We get students who don't know anyone but love to ski and snowboard and kids will go out skiing together," said Mrs. Kelly, "so you know I would encourage kids to try it."
FENCING
When you think of fencing, you may think of medieval times, or that one scene from The Parent Trap when Hallie battles Annie at Camp Walden, but, believe it or not, the unique sport is represented as a club in D128. The Thundercats, the combined LHS and VHHS team, participate in epee and sabre competitions in various weekend tournaments.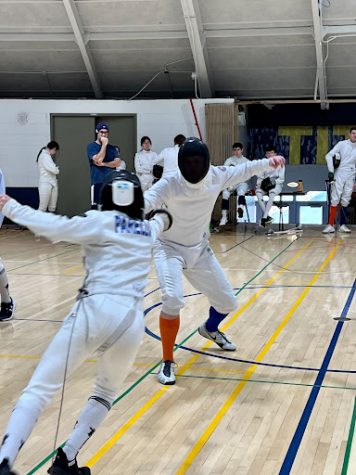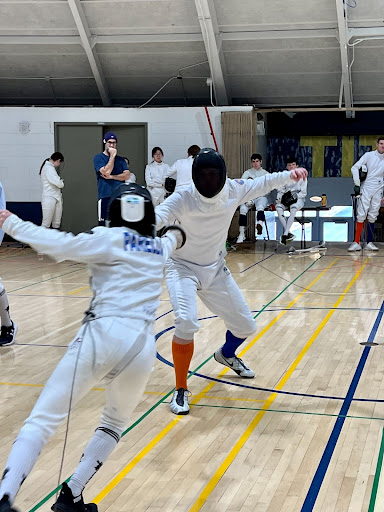 "There's two types of tournaments," said senior Hugh Weatherly, "There are individual tournaments, [where] every school brings as many fencers as they want, and teams of three from each school."
Weatherly, who has been competing since his freshman year, enjoys the lenience of participating in a club sport. "We're not as strictly regimented," Weatherly said. He is able to both fence at practice three to four times a week and also make time for other school activities he loves such as theater and choir. 
Senior Jonah Roberts also enjoys participating in fencing because it is not a super heavy commitment. "There's no obligation to even compete in tournaments," Roberts said. "You can just come and practice." 
Roberts likes the club's great environment and the way it allows him to meet people from VHHS. He likes the sport since it is fun and "a nice balance of mental strategy and athleticism." But most of all he likes it since "you get to fight with swords."
HOCKEY
One of the most well-known club sports at LHS is IceCats Hockey. Although the IceCats hockey program is managed by a local community of families and coaches, rather than LHS directly, the games have high attendance and support from students
"We have a regular season, which is around thirty games where we just play other high school teams," said junior Parker Widman. "Then [we] have the combined division, so we'll play teams [fro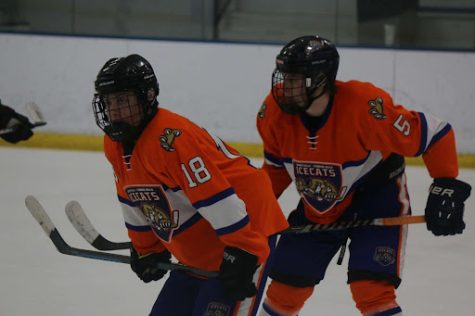 m] multiple schools. Starting late February, we start the playoffs, which is called a round robin." 
The team, made up of both LHS and VHHS students, practices four  times a week at Glacier Ice Arena in Vernon Hills, making it a commitment similar to that of many other recognized sports at LHS. One downside is players aren't eligible for an athletic exemption, and they usually aren't mentioned in morning announcements.
Despite being a club sport, the team hasn't had much trouble advertising. They use Instagram, Twitter, and other social media to promote games, with the help of Athletic Director Mr. Woods. 
The JV team has thirty LHS students, 11 of whom are freshmen or sophomores. 
"I would say it's super fun, and if you join when you're an underclassman," Widman said, "you'll  learn a bunch of lessons from upperclassmen."
Leave a Comment