Historic or haunted? The hidden sites of Illinois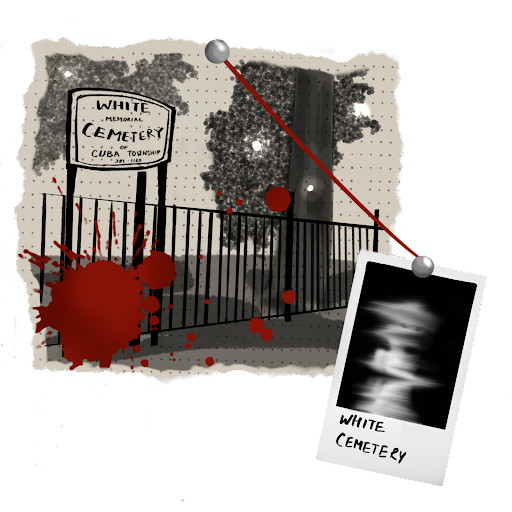 It's a dark and quiet night in Lake Zurich, Illinois, the sun long since set on the horizon. The ambience of a silent road and forest is broken by the sound of a car speeding down Cuba Road, teenagers inside whooping and cheering as they celebrate, the night still young to them. They grow silent as they pass an unexplainable sight on the side of the road – the figure of a ghostly woman holding a lantern, flagging down their car. Against their better judgment, they stop the car only to find that the woman has disappeared. Is it too little sleep? Stress? A prank? Or maybe, is it a real encounter with a visitor from the other side?
Occurrences like this are not isolated incidents [or uncommon] on Cuba Road. If they were, there wouldn't be so much speculation about the alleged paranormal. All across Illinois, the Midwest and indeed the country and world as a whole, there have been reports of unexplained apparitions and frightening phenomena, from lights, to phantasms, to an unexplained sense of not being alone.
Youths and adults alike are split in terms of their beliefs in the existence of the paranormal. Sorelle Foulke, a freshman at LHS, is a believer in the supernatural. "There are things that have absolutely no explanation related to reason or science," she said. "I believe that the spirit of a person stays on this earth if the person is not ready to move on or seeks revenge. I also believe that there are malevolent entities that want to hurt people."
First Stop: Cuba Road
Let's explore some of the places where these supernatural events are said to have occurred. The first stop on this ghostly tour is the aforementioned Cuba Road, the allegedly haunted road that starts in Long Grove, and runs all the way to the area surrounding Barrington. To say that it has some history would be an understatement. For example, in the woods near a cemetery, there is said to be a house that disappears when you look at it twice. The twist? Once, there really was a house in this spot, but it ultimately burnt down a long time ago. There have been several reports of spirit sightings as well, including the aforementioned lantern-wielding woman, and a couple that walks arm in arm. Some are more sinister than others, such as a truck with its high beams that will try to run you off the road, and a Prohibition-era gangster seen in rearview mirrors. Although the last one may seem improbable, it turns out that places like Lake Zurich were, at one point, actually a popular location frequented by greasers and gangsters from Chicago, adding at least a little bit of truth to this particular urban legend. Creepy, huh?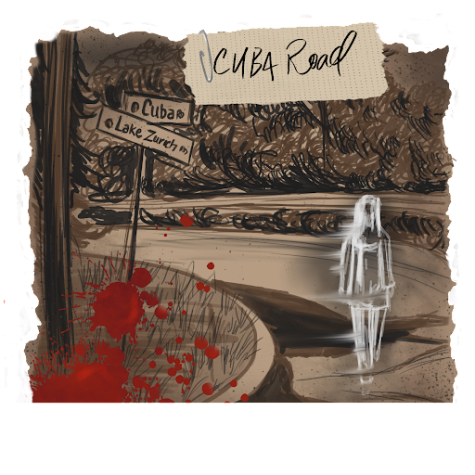 Up Next: White Cemetery
The second stop, an extension of the first, is the aforementioned cemetery, White Cemetery specifically. The cemetery dates back as far as the 1820s, and while its specters aren't as unique as Cuba Road's as a whole, they're often far more numerous and common, ranging from floating orbs to hazy figures. The aforementioned house is near this cemetery, as is an alleged phantom black car that is usually glimpsed nearby. One wouldn't expect communities such as Barrington or Lake Zurich to be home to haunts, but real or not, as someone who's traversed this road before, it's certainly an eerie ambience all around.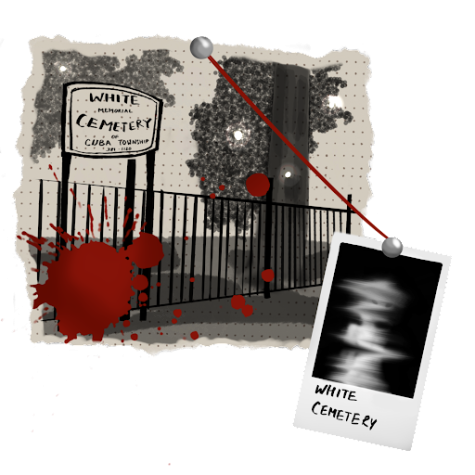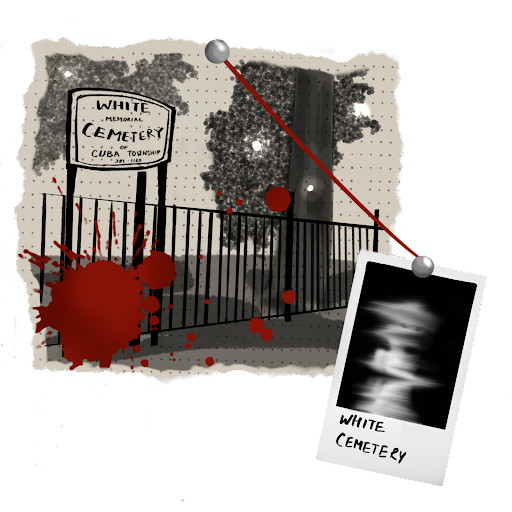 Home Stretch: Devil's Gate
Hitting a little bit closer to home, the third and sadly, final, stop on our list is a popular place for Libertyville locals, Devil's Gate. Devil's Gate, as the legend goes, was a home for youths wherein a horror-moviesque psychopath committed a murder spree. While no such tragedy has ever been recorded, the place known as Devil's Gate was once the entrance to a prominent institution for Chicagoland youths, and it's certainly a creepy sight to see. Ownership of the land changed hands several times before being bought by the Lake County Forest Preserve in 1982. Despite most of the original buildings associated with the institution being razed to the ground, the stone and iron gate remain to this day, standing eerily against the night sky.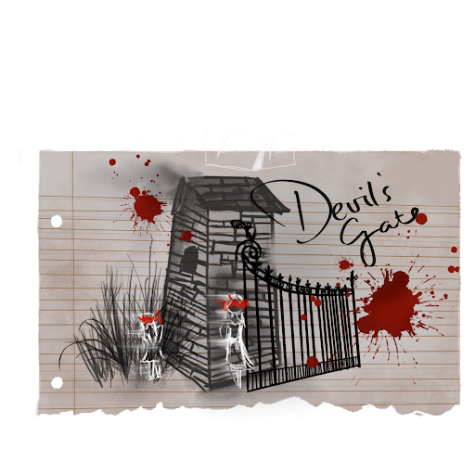 At the end of the day, believable or not, the legends of the supernatural are a part of the lives of many. Foulke even described a paranormal experience that has happened in her own life. "Pythian Castle was built in 1913 by the knights of Pythias," said Foulke. "I went with my mother on a tour of the castle. There's a little tunnel where the tour guide took us, and there's a spirit known as Mr. Boots. He taps on the pipes in the tunnel and sometimes you can hear him walking in the tunnel." Foulke's experience didn't end there. "There is also another room in the castle that is off limits because the spirit trapped in the room is so violent," Foulke explained. "The spirit has been known to scratch and hurt people. We were allowed to look into the room, to take photos if we wanted to. I leaned into the room, looked around and went on." This seemed pretty tame to Foulkes, until someone pointed out that she had "scratches on her neck and shoulders."  
So whether or not you believe in them, at least enjoy the stories of the historic (and maybe haunted) gems of Illinois.
Leave a Comment