"I noticed that there's a piece of you in how I dress": Top 10 Harry Styles Outfits.
Over the course of 2022, Harry Styles has performed over forty sold-out shows during his 'Love on Tour' in North America. As Styles is known for his eccentric style throughout the years, he has flaunted unique patterns that many can't pull off. Through a variety of mismatched prints and colors, vests with no shirt underneath and overall completed with a maximalist look – it's a no-brainer that his concert outfits would reflect his outstanding personality in fashion.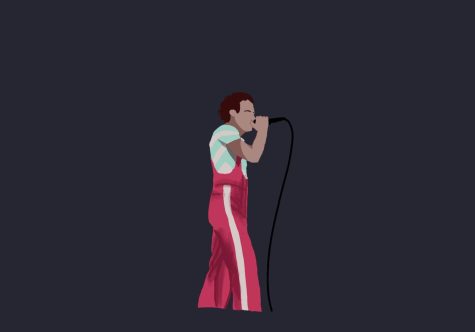 10.
New York night 9: Harry Styles wore red overalls with a striped lime green and white ringer T-shirt made by Gucci, paired with red and white striped Adidas Gazelles. It was simple and practical. He seemed as if he could comfortably dance, sing, and interact with the people in the crowd. Some may argue that this look didn't deserve to be in the top ten due to the color combo, however, I think the colors meshed well and definitely deserved to be included on this list.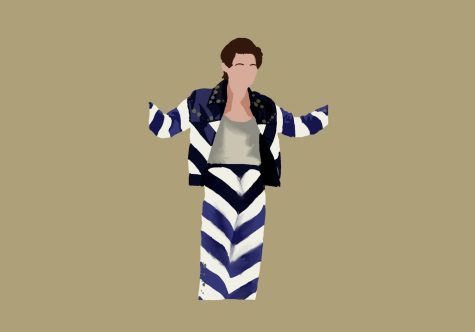 9.
New York night 1: Styles performed in a Gucci set consisting of a blue and white striped jacket and pants complemented with a plain white tank top and the same red and white striped Adidas Gazelles worn previously. You have to admit, he looked amazing on stage. The metal pieces glued to his pants added a really interesting effect, when the light shone on him, making him look even brighter. Not to mention, the blue and white jacket complimented him extremely well and overall brought this look up a notch.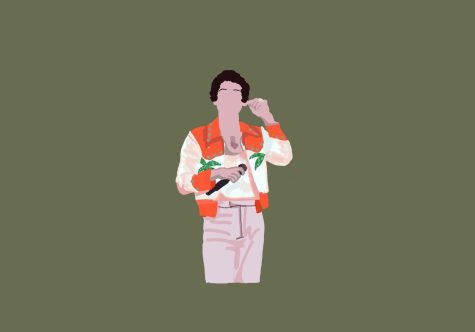 8.
LA night 1: Styles danced in another two-piece set consisting of white pants, a tank top and a jacket adorned with orange accents and a sequenced palm tree. The look was made by Gucci and styled by Harry Lambert. The sequined palm tree on the sides of the jacket gave the outfit more dimension. The orange on the bottom of the jacket and the sleeves made the look more interesting, showing where the jacket ended and the pants started. The white pants also had metal pieces similar to that of the previous night, overall giving him an extremely stylistic outfit.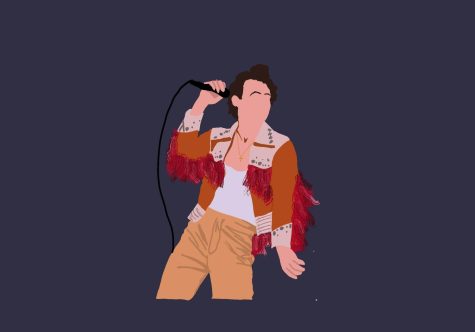 7.
Austin night 1: Styles strutted in a brown and beige jacket with a dark brown fringe and metal details. The pants complement the brown jacket with a similar hue and the look was overall completed with a pair of brown Adidas Gazelles. This outfit, unlike the previous ones, had movement. The fringe shifted with him keeping the fans engaged in his performance. Not to mention, the outfit also matched the vibe of the city. The look showcased a cowboy-esque aesthetic, and Austin, TX has a historical legacy that tied the city to cowboys. All in all, the outfit was good but I think there were better ones.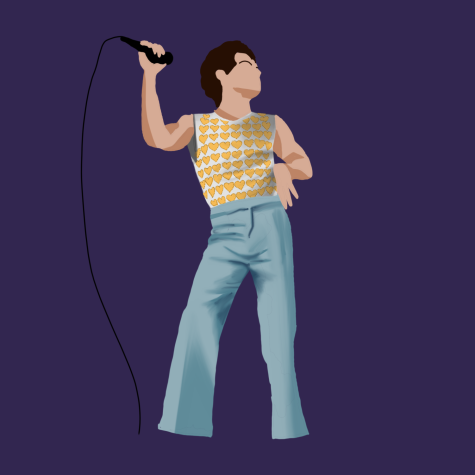 6.
Chicago night 6: Styles executes his show in baby blue pants and a tank top with white and yellow hearts on it. Personally, I think the hearts were adorable and complemented the pants really well. Although the outfit was simple, I can't help but be biased due to the fact that this performance was in my area. Thus, this outfit has a special place in my heart.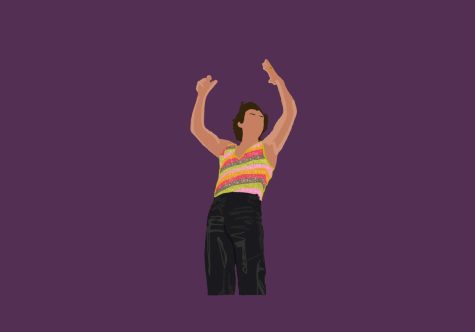 5.
Chicago night 3: Styles wore a striped glitter tank top, with black leather pants. You have to admit, leather and glitter always pop on stage. It was a bit of a simple outfit, but, honestly, it worked. A simple look works better on stage. A simple look that was still fun and colorful, deserves a top-five spot.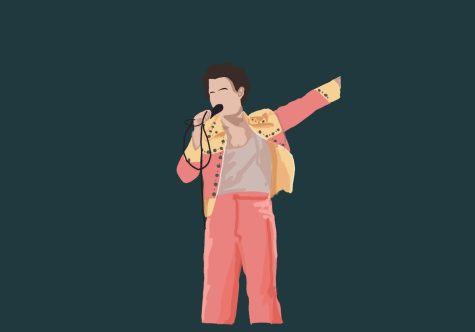 4.
Toronto night 2: Styles sings in a pastel pink and orange two-piece set, similar to the one he wore on New York night 1. Styles' aesthetic usually involves bright colors, sequences, glitter, etc. However, for this show, he wore a pastel set instead. I have to admit, it was a nice change. The colors match well, the metal circle on his jacket and pants made the look pop and the white tank brought everything together cohesively.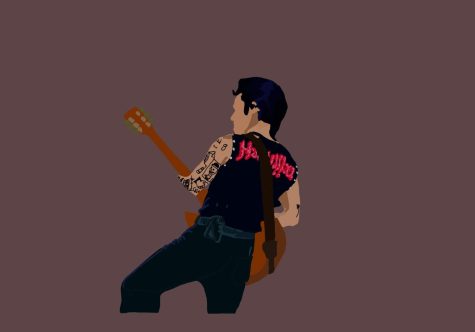 3.
Harryween (a play on words with Harry and Halloween): Styles dresses as Danny Zuko from Grease. Styles wears a leather jacket and a black tank top both adorned with red lettering on the back, spelling H Ween.. To complete the look he wore black pants and colored his hair black. Although for Harryween I was expecting a princess or Elton John outfit, it was a pleasant surprise to see him as Zuko instead. What made it even better was the fact that his entire band was also dressed as Grease characters. To name a few, Sarah was Sandy, Mitch was a Rydell High School teen and Pauli was a Pink Lady. Overall, the outfits were amazing and were one of the best-coordinated Halloween costumes yet.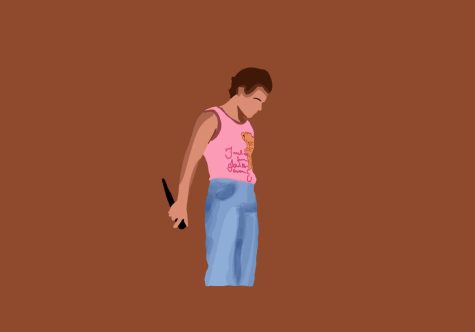 2.
LA night 8: Harry wears a light pink tank top with a magenta trim complemented by a drawing of a bear with an angry expression. With the addition of baby blue pants, I have to admit this outfit was adorable. It's something a "normal" person would wear, you can see a person wearing a graphic T-shirt with colorful pants, walking down the street, almost everywhere you go. Pastel colors look so fun and pretty on stage, they seemed to make him so happy and comfortable in all the pictures and videos I have seen from this show.
1.
Chicago night 1: Styles opens his Chicago shows with a sequence of blue and red tracksuits that were a bit baggy on the legs. It was accessorized with red and white striped Adidas Gazelles and a white tank top underneath. Personally, with the sparkly tracksuit, I don't believe it could get any better than this. With the light reflecting off his outfit, he looked like he was made of glitter. It flowed with him. All in all, this look was styled so perfectly. It wasn't too complex, but it wasn't simple either. That's what makes it an amazing candidate for first place
Photography Credits: Rishi Tipparti
Leave a Comment