New Restaurants Bring Distinct Food Experiences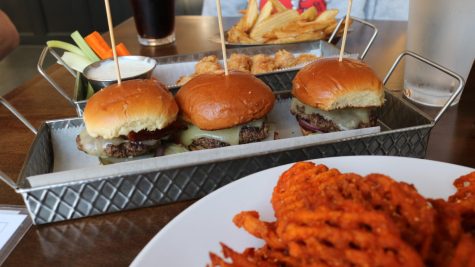 During 2022, several new restaurants opened for business in Libertyville. Two of the new restaurants are The Parched Pug and Harbor Kitchen and Tap. Both of these restaurants make great teenage hangouts because the Parched Pug has many games and Harbor Kitchen and Tap has a beachy vibe.
The Parched Pug is located off Milwaukee Avenue near Trader Joe's. Before opening the Parched Pug, owner Mark Carlson and his wife Heather owned an escape room in Palatine called Escape Velocity.
"During the pandemic, things pretty much shut down, and we were at the end of our five year lease, and so we decided we wanted to try something related to games and with dogs," Carlson said.
While eating, diners can enjoy playing any of the 200 games that the restaurant offers such as Uno, Pictionary, Scrabble, and Monopoly. Also, instead of having servers, diners order off their phones using the QR code at their table and choose the food they want. 
The name of the restaurant was inspired by one of the two pugs that the owners have, Pixie. "Once we had the idea of having some kind of beverage wall, that's where the 'Parched' kind of came in. We just knew we wanted something related to pugs, so it just went together," Carlson said. 
The Carlsons are going for a fun and lively atmosphere for their restaurant. The Parched Pug is known for its self pour beverage wall along with games, as well as their "Pug Burger." Diners can also enjoy the large outdoor patio when the weather is warmer. 
"I hope people will say that we loved it there, that we're coming back, and we had fun," Carlson said. Be sure to stop by the lounge which fits up to twenty people and has comfy couches, chairs, tables for food and drinks, and games. 
Harbor Kitchen and Tap is on the north side of Libertyville located off Milwaukee Avenue.
"We're doing pretty good, you know, building up clientele [and offering] a lot of new food," said Manager Mari Copeland. "We sell a little bit of a mix between seafood and American cuisine. We have a couple of burgers and we are pretty known for our ginger shrimp bowl."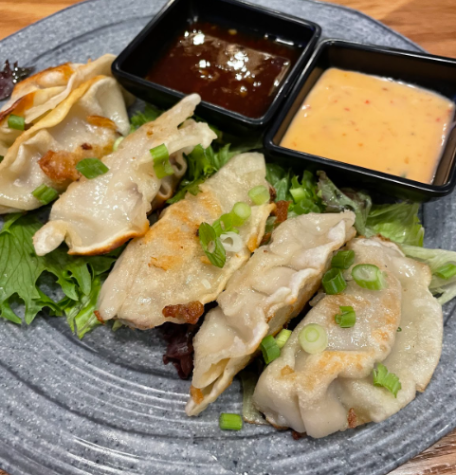 With its beachy feel, the Harbor Kitchen and Tap also is a very teen-friendly restaurant. It has the feel of a seafood shack on the coast, and is more family oriented and sporty. The restaurant has TVs, so customers can come and watch games. Also, it always welcomes large groups of people, so customers can invite their family and friends. 
"We get a lot of people coming in and rooting for the Bears and watching football," Copeland said. "We do a lot of parties and we have two party rooms. People do baby showers, family reunions, gatherings… We get a lot of local Libertyville families that come in here and a lot of regulars, so that's great." 
The Harbor Kitchen and Tap opened up in January, and has since found its place in the north side of downtown Libertyville among residents.
"They love our service. We always get compliments on our servers, bartenders and our food, mostly our burgers," Copeland said. 
The restaurant's ability to host parties makes it stand out.
 "We're looking to party just because not too many places book a lot of parties and allow so many people to come in."  
Both the Parched Pug and Harbor Kitchen and Tap offer unique food and atmosphere, are great additions to Libertyville, and will likely appeal to the tastes and interests of teenagers.
Leave a Comment