Milwaukee avenue road construction is underway
These last two months, everyone has been dealing with the headache that is Milwaukee Avenue's downtown construction. Whether you're headed to work, school, or beyond the Libertyville area, there's no escaping the potholes and bumpy asphalt. 
The Milwaukee Avenue road repavement and curb construction that began in late August 2022 is still underway. The construction intends to resurface pavement from Church St north up to the Libertyville fire department. Illinois Route 21 is considered to be a highway according to the Illinois Department of Transportation, making this a state project. 
"Illinois Route 21, or Milwaukee Avenue, is technically a road that's under IDOT (Illinois Department of Transportation) jurisdiction, not the village,'' said Jeff Cooper, Libertyville's village engineer. 
State law has several requirements that need to be met when repaving major roads.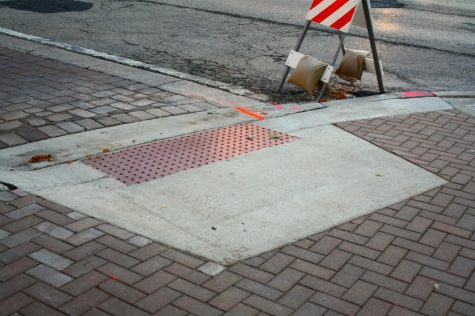 "Every time you do a road resurfacing project you need to bring those up to current ADA accessibility standards," Cooper explained. "They ripped out all the curb ramps that had to be reworked as part of the project, as well as segments of curbs that had failed or cracked," Cooper continued. 
Fixing the sidewalk ramps are especially important in making Libertyville more accessible for members of the community with disabilities. Equally as important is accessibility in schools., specifically, Libertyville High School.
It's easy to dismiss the thought of how we transport ourselves, from class to class or place to place outside of school, but others don't have that privilege. 
"You know what it's like to just reach up and open a door and pull it open and walk through?" asks Ms. Traut, the Nurse at Libertyville High School. "For others who have some disability, physical disability, limitation or just are different in that sense, it is a lot more of a thought process and a challenge of having to stop and look at it and go, 'Okay, how am I going to get through this door?'"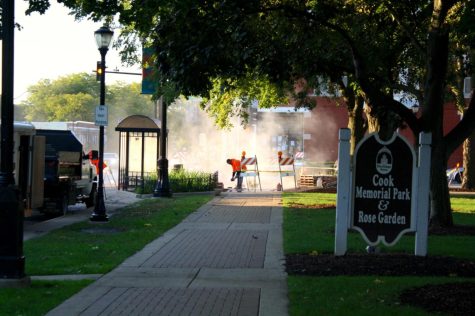 A missing panel on the side of a door or a high curb can make a huge difference for someone with a disability who is trying to go about their daily life. 
The project is expected to be finished by early November 2022. The goal is to achieve well paved roads and a more accessible downtown before the snow falls. 
Leave a Comment