Stranger Things or Should it be Popular Things?
Stranger Things, a television series that first came out in 2016, starring five child actors, gained almost overnight success. The show is set in Hawkins, Indiana, where a parallel dimension, the Upside Down, terrorizes the town even though most don't know. The plot follows Eleven (Millie Bobby Brown), a girl with telekinetic powers, and Mike (Finn Wolfhard), Dustin (Gaten Matarazzo), Lucas (Caleb McLaughlin) and Will (Noah Schnapp), all friends that play D&D (Dungeons and Dragons). One day Will goes missing, which causes the secrets of the Hawkin's Lab to be uncovered, turning Hawkins upside down! 
Stranger Things, with four seasons,  a fifth and final one in the making, is the most viewed series on Netflix. With unique characters, an eccentric plot, a throwback soundtrack and an aesthetic that is easily recognizable, the show has had significant repercussions not only on streaming TV but also on social media. On top of that, the show has won multiple awards, including four Emmys for 'Outstanding Drama Series'.
The series' target audience is teenagers and young adults. These people are most likely attracted to the show because of its horror, comedy, romance, and drama aspects. Stranger Things also has highly likable characters. Junior Emily Coughlin likes the characters and just the story. The characters in the show are all different in their own way, making people relate to or like at least one of them.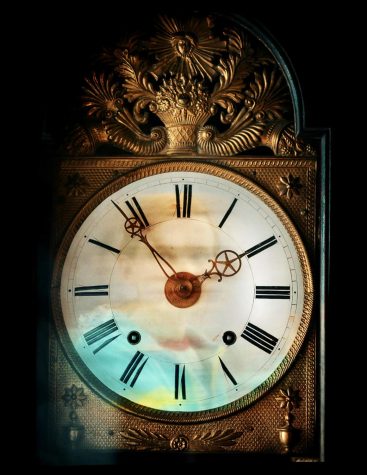 The actors have played an essential role in the show's social media presence by reposting memes about their characters or posting behind the scene pictures and videos. These have helped the sales of merchandise.
The Northwestern article "Why is Netflix's 'Stranger Things' so popular? It starts with  Sigmund Freud" (2022) says that it is because of how it uses nostalgia to give viewers a familiar feeling. The nostalgia makes the older audience feel interested and shown. The familiar feelings automatically make the viewers want to keep watching. This nostalgia includes music, clothing, habits, slang and more. 
Older viewers begin watching Stranger Things often because of their children. Their children start listening to the songs they used to listen to, begin using slang words they haven't heard since their youth, start wearing clothes that are out of style, or maybe listening to their favorite artist that hasn't been played on the radio since 1985. Those are the types of things that attract older people to the show. 
Stranger Things does a great job of keeping viewers engaged. "And it's only when you start watching it. You can't stop," stated Coughlin. Each episode leaves the viewers at the edge of their seats, wanting more. Even though each episode is about one hour long, many people watch more than one in a sitting. The show uses cliffhangers to keep viewers invested.
Most television series haven't achieved this success level. For example, High School Musical: The Musical: The Series is a perfect example of how that success did not happen after it lost its peak. Many fans forgot about it. Its next season earned poor reviews and few people watch it anymore. Stranger Things, however, is still relevant after six years, and it continues to gain support. It is so relevant that Netflix crashed the day vol two of season four came out – fans can't wait for season five.
Leave a Comment