Tribute to Taylor Hawkins: On the Life of One of Rock's Greatest Drummers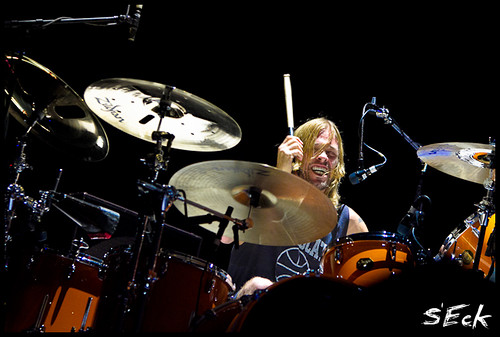 March 25, 2022 marked a tragic day in history, as the rock and roll community mourned the loss of a man who was arguably one of the best and most influential rock drummers of all time. Taylor Hawkins, drummer for the sensational group Foo Fighters, as well as a contributor to many other projects, was found deceased in his hotel room in Bogota, Colombia. The world mourned the loss of a great musician, a free spirit and a dear friend to his bandmates. I myself am a drummer, and am deeply saddened by the loss of Hawkins. 
Hawkins was born Oliver Taylor Hawkins on February 17, 1972, in Fort Worth, Texas. In 1976, his family moved to Laguna Beach, California, where he grew up and enjoyed his childhood. Hawkins was a talented musician who served as the drummer for Sylvia, an Orange County-based band, as well as Sass Jordan. However, the early experiences of Hawkins were just a taste of the fame headed his way. His musical career was about to take off, starting a golden age wherein he would be inducted into the rock and roll hall of fame, be voted "Best Rock Drummer" in the year 2005 by Rhythm, a British drumming magazine, record numerous albums, and, along with his bandmates, be the subject of numerous films, the most recent being Studio 666, a horror comedy featuring the Foo Fighters trying to record their tenth studio album in a haunted house.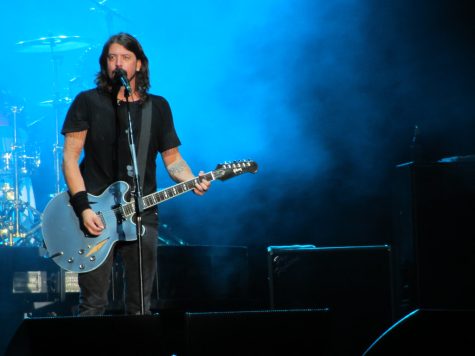 Studio 666 represents only one aspect of the band's success and prevalence in culture. The Foo Fighters have become rock and roll icons, quickly climbing the ladder from the bottom rung of being a relatively unknown group, featuring Dave Grohl of Nirvana, to becoming a musical sensation. The group as a whole has won fifteen Grammy Awards, including Best Rock Album five times. In 2021, their first year of eligibility for the honor, the group was inducted into the rock and roll hall of fame. While Studio 666 has done somewhat well, it does not even come close to representing the height of the group's success. 
Hawkins was inspired by the feats of many other rock drummers, from whom he drew his dream of and passion for music. He cited some of his inspirations that included Alex Van Halen of Van Halen, Phil Collins of Genesis, and Stewart Copeland of The Police, a man who served as an idol, and later a friend,to Hawkins.
But Taylor Hawkins should not only be remembered for his musical achievements. He should be remembered also as the good man that he was, a man who brought joy and a childlike wonder to those around him, a man who learned from his mistakes, and became a better person from them. Hawkins was a family man. He married his wife Alison in 2005, and the two were together until his passing. Together they had three children: Oliver, Annabelle and Everleigh. 
Hawkins was a rockstar, and being a rockstar comes with its own unique set of challenges. In August 2001, he overdosed on heroin, a tragedy that left him in a coma for two weeks. Grohl, his best friend, stayed beside his hospital bed in London for two weeks until he awoke. Grohl went so far as to say that he was ready to quit music while Hawkins was in the hospital. Hawkins did not let his mistake ruin his life. He took the incident as a call to learn from his mistakes and party-hard lifestyle, and eventually, in a 2018 interview, said that he was now sober. He also served as a great friend to those around him. His friend and bandmate, fellow Foo Fighter Dave Grohl, said in a 2021 memoir that Hawkins was, "my brother from another mother, my best friend, a man for whom I would take a bullet."
The aftermath of Hawkins death was a time of grieving and great sadness for the world as a whole, especially the music community. Many popular and well-known artists paid tribute to Hawkins through music, such as Miley Cyrus, who dedicated her Brazil Lollapalooza performance to him, and other famous musicians such as Elton John, Liam Gallagher and Chris Martin of Coldplay. Many other celebrities and musicians paid tribute through social media, including First Lady Jill Biden, Beatles drummer Ringo Starr and his bandmate Paul McCartney, Mick Jagger, John Stamos, Lenny Kravitz, Axl Rose, and Ozzy Osbourne.
As a beloved musician, friend and family member, Hawkins impacted many people. His kind nature and passion for music even impacted me, a kid from the midwest who loves the Foo Fighters and is a drummer himself. I, like so many, will always remember him.
View Comments(1)