The Next Head Coach of the Chicago Bears Should Be…
At the end of the 2021 season, the Chicago Bears fired their head coach Matt Nagy after four years with the franchise. The city is now wondering: who is best to lead the Bears in the right direction after their 6-11 season? With the search for the next head coach underway, Drops of Ink Sports Editor Andrew Brooks and Guest Writer, Senior John Graham, share their opinions on who Chicago should hire. 
Brian Daboll, Buffalo Bills Offensive Coordinator 
The Chicago Bears should hire Brian Daboll as the next head of their franchise. Daboll has been the offensive coordinator for the Buffalo Bills for the last four seasons. He was an integral part in building the offense that led the Bills to three straight playoff appearances, including a trip to the AFC Championship in the 2020 season and the Divisional Round in 2021. There are two major reasons that the Bears should hire Daboll: the similarities between Bears quarterback Justin Fields and a younger version of Bills quarterback Josh Allen and the trend of NFL head coach successes. 
The Bears enter the 2022 season without a first round draft pick. This is because they traded away their 2022 first rounder in a package to move up in the 2021 draft and select Justin Fields, a quarterback out of Ohio State. Fields had a rocky first season. In 10 starts, he had a 2-8 record with 7 touchdowns, 10 interceptions and 12 fumbles. He completed 59% of his passes for 1870 passing yards, and added 420 yards on the ground. However, he did show flashes of excellence. He was elusive in the pocket and dropped in some impressive deep balls down the field to speedster wide receiver Darnell Mooney. Fields displayed large amounts of athleticism. With the right coach, he can be refined into a fantastic quarterback.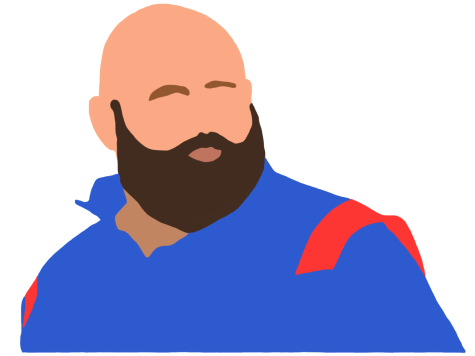 The comparisons between rookie Justin Fields and rookie Josh Allen are striking. The Bills traded up to draft Allen in the 2018 draft. He started 11 games as a rookie. He finished with a 5-6 record and had 10 touchdowns along with 12 interceptions and 8 fumbles. He completed 53% of his passes for 2000 passing yards and in addition to rushing for 605 yards. Like Fields, Allen showed huge flashes of potential, and most people assumed he could become a great QB one day if he was developed. And he most definitely has. 
With the offense designed by Brian Daboll, Allen had incredible success in his 3rd and 4th seasons. Across these two seasons, Allen averaged 45 total touchdowns to only 17 total turnovers. He passed for an average of 4,476 yards with a 66.27% completion percentage. He added an average of 592 yards on the ground. That is a monumental difference from his rookie year. Josh Allen is the modern definition of a dual threat big armed quarterback. He still has reckless plays every once in a while, but the positives outweigh the negatives. Daboll's hiring would give Justin Fields the best chance to develop into a Josh Allen. 
Additionally, NFL teams with offensive minded head coaches have much higher success than those with a defensive mind leading the operations from the sidelines. Eleven of the fourteen coaches in the playoffs this year come from offensive backgrounds. Great coaches that develop great defenses like Miami's Brian Flores and Denver's Vic Fangio are getting fired simply because you cannot compete in today's NFL without a high powered offense.
In the Wild Card round against the Patriots, Brian Daboll's Bills played the best offensive game in the history of the NFL. They possessed the ball seven times and scored seven touchdowns. They never kicked a field goal, never punted, and never had a turnover. They didn't even have a fourth down. The Bears need offensive line and wide receiver help, but only an offensive mind like Brain Daboll can make Justin Fields a star and turn the Bears into a perennial playoff team.
— Andrew Brooks
Jim Harbaugh, University of Michigan Head Coach
There is one head coach that will guarantee the Chicago Bears a return to the promised land. Fans have been desperately waiting for this return since their hopes were dashed by Peyton Manning in '06. Our Prodigal Son. James Joseph Harbaugh. One of the many failed franchise quarterbacks of the Chicago Bears, he is the one that will make Justin Fields the star quarterback every Bears fan knows he has the potential to be and put Chicago back at the top of NFL supremacy. 
Starting with Harbaugh's credentials, he is a former NFL quarterback that had a relatively successful career, despite not quite living up to the billing of being a first-round pick. Injuries plagued his career and played a massive role in his mediocrity. 
Since he left the NFL as a player, he's been tremendously successful as a head coach. Before his tenure with the 49ers, he turned around two non-football power schools: the University of San Diego and Stanford. Both programs were in the dumps, and within a year or two, he had them competing to win their conference. 
His success with the San Francisco 49ers demonstrates why he deserves the opportunity of turning around one of football's oldest and most storied franchises. 
It is one thing to look at stats and another to believe in the feeling you get when watching a coach to make judgments. Harbaugh's presence pops off the field. His players love him, his energy is infectious and his passion for football is almost as strong as my love for the Chicago Bears. But for argument's sake let's talk stats. In four years as the 49ers Head Coach, his record was 44-19-1.  His résumé includes three NFC Championship appearances, a Super Bowl appearance, and most importantly a 4-0 record against the Green Bay Packers. He inherited a team that hadn't had a winning season in ten years.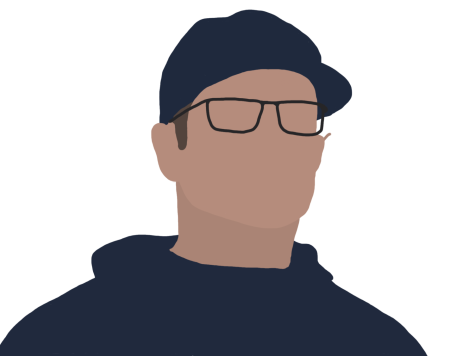 Even with all of his success, he was shoved out of his gig by 49er executives and moved back to the college game to coach his Alma Mater, Michigan. Again, he brought success. Despite what any Michigan fan says, they are not a football powerhouse, but he carried a talent deficient team all the way to the College Football Playoff. He is the man for the job because he is a winner, plain and simple.
Those in favor of Daboll prefer him because of Josh Allen's similarities to Justin Fields. If they took more time to think about it, they would realize that Justin Fields is much more like Colin Kaepernick, albeit more gifted. 
Under Harbaugh's tutelage, Kaepernick evolved into an elite QB in the 49ers system until Harbaugh left. On the other hand, Josh Allen is a one-of-a-kind, gunslinging, cannon-armed, 6'5, tough as nails farm boy from Northern California. He went to play at a junior college and after, received one D-1 offer, from Wyoming.
 On the other hand, Justin Fields was a five-star recruit and unstoppable college QB that ran a 4.40. Kaepernick had much of the same qualities that Fields possesses now, and Harbaugh turned Kaepernick, a second-round pick, into a quarterback that could win a Super Bowl. He will utilize Fields' linebacker size, running back speed, above-average arm, and elite touch on deep balls to reciprocate Fields' success in college football. 
If ninety-nine-year-old Virginia McCaskey wants to bring home the Lombardi to its rightful home and make Papa Bear proud, she should stop at no cost to bring in Harbaugh. His win-or-die-trying mentality and rugged demeanor embody the city he was born to coach. He will revolutionize the forever archaic Bears offense while holding firm onto the roots of Chicago Bears football: stout defense and power run game. 
Under Harbaugh, the tired, thirty-five-year nostalgia fans devote to the '85 Bears will soon be forgotten. Jim Harbaugh would make the Bears a team to be envied, and a team feared by its opponents.
— John Graham
Leave a Comment