Boys water polo returns from Covid pause but comes up short
The boys water polo team lost to Stevenson, 16-5, on Tuesday, April 20. The Wildcats dropped to 9-3 on the season, as Stevenson extended their record to 14-0 and kept their place among the top ranked teams in the state. 
Even with the 11-point loss, senior Andrew Clark said "that was one of our closest games against Stevenson in a while. We knew we had a tough match coming in, and we played as well as we could have. There's definitely things we can work on, but I think we performed well." 
Senior Preston Knapp added that "Stevenson has state championship aspirations and we kept it within 10 or 11. We played hard, so I was proud of the way we played them today." 
This view by the players was shared by Coach Kara Bosman. She said, "I think we showed strong determination. We held our own against arguably the strongest team in the state, so I'm really proud of them."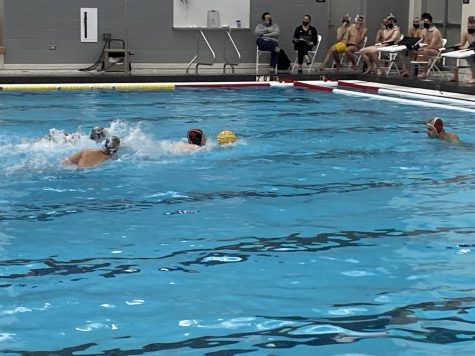 Even with the Patriots' elite defense, the Wildcats were able to go on a scoring run in the 3rd quarter, beginning with two goals from Knapp just after the halftime break.
"I was proud of my second goal," Knapp said. "I was able to read the goalie's pass, so I stole the ball. Then I just swam as hard as I could, he came out, and I lobbed it over him." 
After Knapp's scoring spree, the Wildcat defense, led by senior Simon Amyot, picked up their intensity and began to force Stevenson to turn it over. An offensive possession after one of these steals got the ball to senior Sam Otto on the inside, a position he isn't often in. However, he still shook off one defender and leaned around another for the score. 
"I don't really practice that shot a lot, but as a good player at any sport, you should be able to take any shot from anywhere," Otto said. "It's something [Coach Bosman] stresses and something we're working on." 
For over half of the team, Tuesday was their first day back in the pool after a Covid-19 exposure sent them into a 10-day quarantine.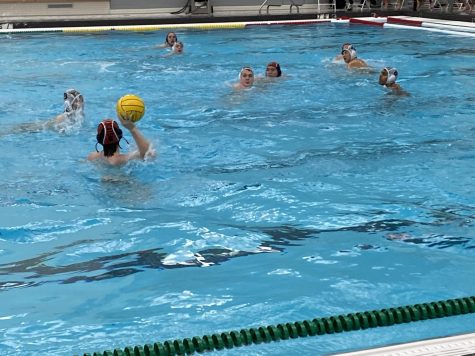 "On Thursday, April 8, we got an email saying that there was a Covid exposure from our game that Tuesday," junior Jack Distenfield said. "So we shut down the whole program and started doing Zoom workouts for the next couple days while we waited to see who the Lake County Health Department would say were close contacts. When they determined who was and who wasn't a close contact, they let some kids come back and those kids were able to practice and go to games."
Otto added: "We had seven players on varsity who were able to play the three games [last week]. Other than that, everyone else was gone." Otto was one of the few cleared by the Health Department. 
"Most of us were doing virtual workouts," Clark commented about the pause. "It was tough to know we weren't able to be here for our teammates and play the games. But we're gonna appreciate every moment now that we're back again."
Coming out of a quarantine to face a team like Stevenson was a daunting task, but the Wildcats believe they have something to build on by showing a reunited team effort.
"I thought for our conditioning level, we kept up with them as best we could," Otto said. "I feel like all the guys who were in quarantine and came back played a heck of a game."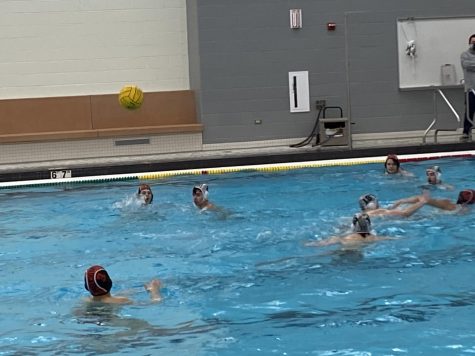 The boys water polo team has 11 regular season games to go. The next game is at home against Glenbrook North on April 26. The regular season concludes with a rematch against Stevenson at their pool on May 11. 
Whereas many LHS sports this year have seen their seasons end at the conclusion of the regular season, boys water polo will have sectionals and state, according to Coach Bosman. "We don't know exactly what that's gonna look like, but we have a postseason," she said.   
The seniors on the team are looking forward to finishing their high school careers together, especially after the pandemic wiped out their junior water polo season. 
"It's the greatest thing in the world," said senior Mitch Madland. "I love playing polo and just being able to play again after not having last season, it's amazing."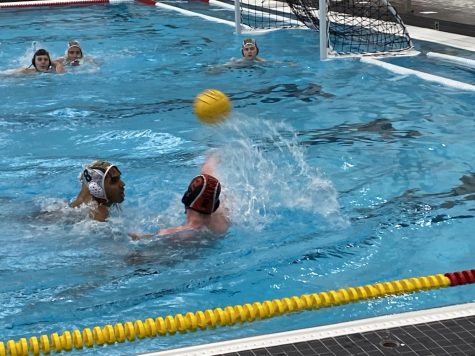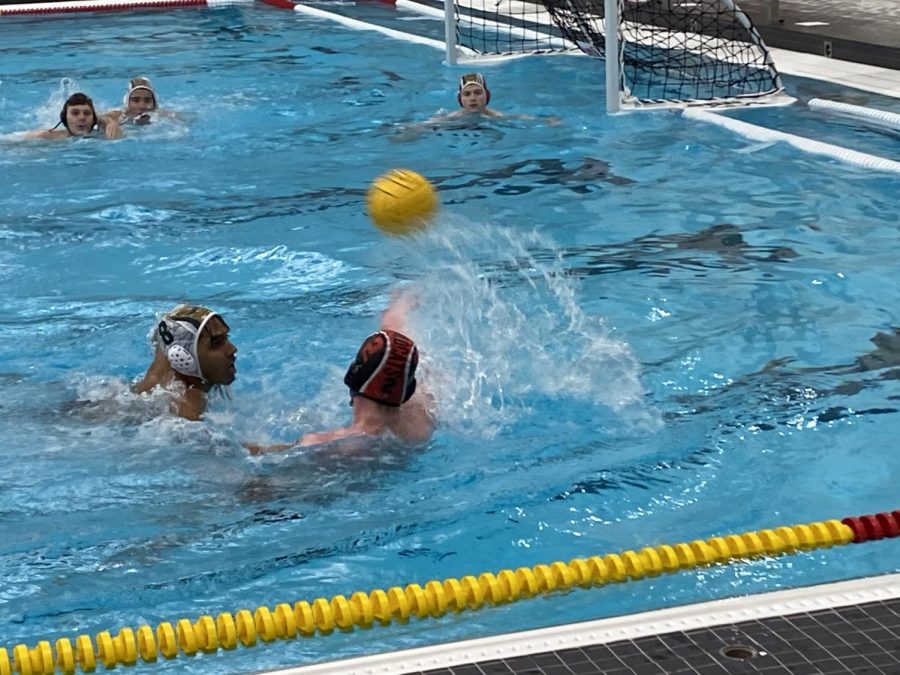 Added Otto: "Just getting to play the season is a great privilege that we have because we get to hang out with our best friends and play a sport we love."  
A noteworthy statistic to follow in the second half of the season will be the school steals record. At this point in the season, Knapp is on pace to break the three-year-old record. "I need about double what I have now, and we have about twice as many games left as we've played. That would be really cool if I could get that [record]," he said. 
The team has three goals for the rest of the season, according to Coach Bosman. "One, that everyone stays healthy. Two, that we remain grateful for every opportunity we have And three, that we stay ambitious, set high goals, and accomplish them."
Leave a Comment