The Battle of the Smartphones
Note: A picture that was included with this story when it was originally posted has been removed.
Can't decide on the perfect smartphone? Overwhelmed by the myriad of choices out there? Drops of Ink has compiled the specs (and student commentaries) of seven of the smartest phones on the market.
iPhone 5s
Thoughts from a student owner, junior Emily McAuliffe: "I chose [the iPhone] because it's easy to use; it's convenient, it has my iPod on it, and I like the way it's set up. I like it… I've used it for a little over two years, and I still love it."
Fingerprint Scanner: Yes
Rear-Facing Camera: 8MP
Front-Facing Camera: 1.2MP
Keyboard: Touchscreen
Accelerometer: Yes
Gyroscope: Yes
Operating System: iOS 7
Battery: Up to 250 hr. standby; Up to 10 hr. talking
Headphone Jack: Yes
Media Store: iTunes
Appearance: gold, silver, space gray
Networks: AT&T, Sprint, Verizon Wireless, T-Mobile
Lowest Price: Starts at $199 for 16GB with a new wireless contract
Samsung Galaxy S4
Fingerprint Scanner: No
Rear-Facing Camera: 12.8MP
Front-Facing Camera: 2MP
Keyboard: Touchscreen
Accelerometer: Yes
Gyroscope: Yes
Operating System: Android 4.3, Jelly Bean
Battery: Up to 17 hrs. talking; Up to 370 hrs. standby
Headphone Jack: Yes
Appearance: Black Mist, White Frost, Red Aurora, Purple Mirage
Networks: AT&T, U.S. Cellular, Cricket, C Spire, Verizon Wireless, Sprint, T-Mobile
Lowest Price: $149.99 with new two-year contract
HTC One max
Thoughts from a student owner, junior Dali Parra: "[I chose it] because it has a bigger screen. It has a little bit more RAM [Random Access Memory]. And it's a lot faster than a lot of other phones… I think it's a really great phone. I really love it. It's really loud because it has the Beats audio."
Fingerprint Scanner: Yes
Rear-Facing Camera: 4MP
Front-Facing Camera: 2.1MP
Keyboard: Touchscreen
Accelerometer: Yes
Gyroscope: Yes
Operating System: Android 4.3, Jelly Bean
Battery: Up to 525 hr. standby, Up to 25 hr. talking
Headphone Jack: Yes
Appearance: Silver/white
Networks: Sprint, Verizon Wireless
Lowest Price: $299.99 with new two-year contract
Nokia Lumia 1520
Fingerprint Scanner: No
Rear-Facing Camera: 20MP
Front-Facing Camera: 1.2MP
Keyboard: Touchscreen
Accelerometer: Yes
Gyroscope: Yes
Operating System: Windows Phone 8
Battery: Up to 768 hrs. standby, 24 hrs. talking
Headphone Jack: Yes
Appearance: Glossy Red, Matte Black, Matte White, Matte Yellow
Networks: AT&T
Lowest Price: $199.99 with new two-year agreement
BlackBerry Z30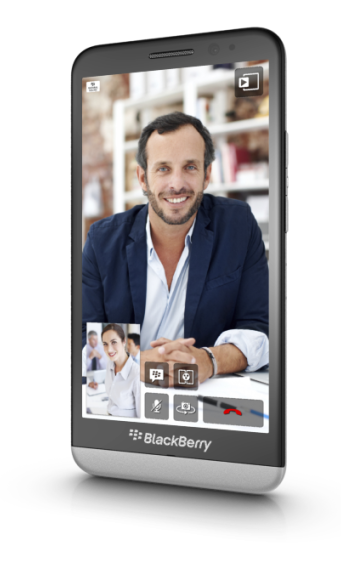 Fingerprint Scanner: No
Rear-Facing Camera: 8MP
Front-Facing Camera: 2MP
Keyboard: Touchscreen
Accelerometer: Yes
Gyroscope: Yes
Operating System: BlackBerry 10 OS
Battery: Up to 384 hrs. standby, 18 hrs. talking
Headphone Jack: Yes
Appearance: Black
Networks: Verizon Wireless
Lowest Price: $199.99 with new two-year contract
Sony Xperia Z1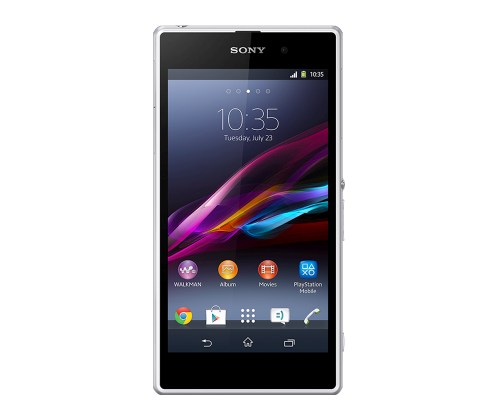 Waterproof
Fingerprint Scanner: No
Rear-Facing Camera: 20.7MP
Front-Facing Camera: 2MP
Keyboard: Touchscreen
Accelerometer: Yes
Gyroscope: Yes
Operating System: Google Android 4.2
Battery: Up to 14 hrs. talking; Up to 880 hrs. standby
Headphone Jack: Yes
Appearance: Black, Purple, White
Networks: Unlocked
Lowest Price: $599.99
Moto X
Fingerprint Scanner: No
Rear-Facing Camera: 10MP
Front-Facing Camera: 2MP
Keyboard: Touchscreen
Accelerometer: Yes
Gyroscope: Yes
Operating System: Android 4.2 Jelly Bean
Battery: Up to 24 hrs. mixed usage
Headphone Jack: Yes
Appearance: Completely customizable
Networks: AT&T, Republic, Verizon Wireless, Sprint, T-Mobile, U.S. Cellular
Lowest Price: From $49.99 with new two year contract