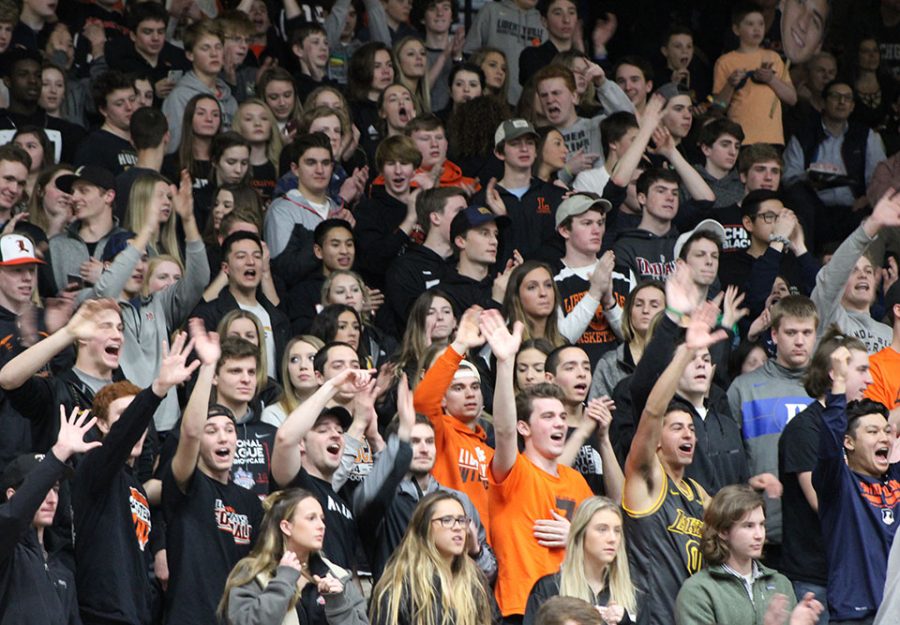 Support: All LHS sports deserve it
Football went 2-7 this past season, yet there were spirit packs for every game, along with a theme and widespread community support for the team. I'm not saying that just because a sport doesn't have a successful or winning season that people should not attend the games; in contrast, I am providing an example where, despite a lack of success, the attendance of a sport was unwavering. That is a model of how sports attendance should look, regardless of record, sport or gender.  
I can't help but notice that the popular sporting events at LHS are male sports, such as football, basketball and baseball. While these teams have had major successes, which of course should be celebrated, there is an obvious gap that exists between those sports and others at LHS.
This is not just about girls sports pitted against boys; it's also about different sports of the same gender. When you juxtapose the same sport and differing genders, there's an obvious gap. This can be seen in the stands of the main gym for basketball games. When the boys basketball team has a game, both sides of the bleachers are brought down, while the girls only have one side lowered down.
This imbalance of attendance stands true for a multitude of female sports; from my experience, most people only go to girls' sporting events if they are a parent, family member or are dating someone on the team. No matter how much a certain gender promotes their sport, these preferences run deep into our community and its history and traditions.
There isn't solely a gender inequality but also a sport inequality. This past fall, swimmer Emma Gleason placed fifth in the 100-yard butterfly at IHSA State. Leading up to the event, there was an underwhelming amount of support for her and other teammates who qualified for the state meet from LHS. Additionally, individuals from Boys XC and Girls Tennis made it to state without abundant commotion surrounding them.  
Granted, it would be impossible to attend every single sporting event, but there could at least be a more present effort to make more strides towards equity. This could look like a school-wide, weekly email pertaining to all of the activities happening and more inclusive announcements about athletic achievements.   
We all can fall to this level of inequality: Drops of Ink last year acted in this same way. In the 2017-2018 winter season, seven out of the 10 sporting events we covered were either a boys or girls basketball game.
There may be multiple different factors as to why some sports get more community support. Those factors could include how successful a team is, what season their sport lies in or the proximity of games. While that may be important to some, the support of a team shouldn't be reliant solely on their success. All teams deserve support. In 2018, you would think that something as elementary as equality would be a norm.