Safety in the Digital Age
While reported hacking incidents and data breaches may seem like distant topics, cybersecurity can affect our everyday lives. According to Mr. Eli Kelly, a member of LHS's Information Technology (IT) department, "cybersecurity is really the responsibility of everybody who uses technology."
Experian and Equifax are two major credit report companies that handle millions of Americans' information. According to the Federal Trade Commission, at Equifax alone, 143 million consumers had private information stolen during a 2017 breach, including names, Social Security numbers, birth dates, addresses and, in some cases, driver's license numbers; for around 209,000 consumers, credit card numbers were stolen. The hackers had monetary incentives: Social Security numbers and driver's licenses can sell for $20 dollars apiece online, according to Forbes. That number may not seem substantial, but multiply by 143 million and these hackers stole a large sum of money.
Having sensitive data stolen can be a serious issue for people. Social Security numbers can be used to open new bank accounts, taint medical records and file a fraudulent tax return, among many other things.
The other major credit report company, Experian, saw hackers gain access to private data on 15 million Americans in 2015. These data breaches and hacks paint a grim picture for the security of many people's personal data. A noted researcher on the subject and former Washington Post journalist, Brian Krebs, said Equifax and Experian "have for the most part shown themselves to be terrible stewards of very sensitive data."
Even if students don't yet use services like Equifax and Experian, "there have been so many data breaches, most U.S. citizens probably have some data that is in the hands of people who have obtained [it] through illegal means," Mr. Kelly said. He added that he thinks it is important to hold these companies responsible: "There needs to be more oversight, probably holding these companies more responsible for the protection of the data," but he doesn't think that will completely fix the problem. In Mr. Kelly's mind, "I don't care how much legislation you put down, these hackers who are doing this illegally are not paying attention. There is always gonna be a way the hacker is [going to] get that data."
Libertyville High School and its students aren't immune to the effects or implications of cybersecurity breaches. LHS senior Jenn Formica recently had her Instagram account hacked. Formica was sitting in her car when she realized what had happened. "All of a sudden…it logged me out," Formica describes. When she tried to log back in, she discovered that her username and password had been changed. Instagram failed to respond to her emails asking for help, so she was forced to create a new account.
"It was kinda rough because I had a lot of followers, and it is annoying having to go back and follow everyone," Formica said.
While Formica only lost pictures, people can lose a lot more than that. Often times, hacked Instagram accounts can contain personal information, and changes made to them can hurt people's reputation. Mr. Kelly has also had run-ins with hackers, as his credit card number was potentially taken during a 2017 Home Depot data breach.
"I had to get a new card and at the very least, it's a hassle," he said.
Mr. Kelly noted that LHS "[doesn't] have any specific attacks we're aware of; we've been actually pretty lucky, we think." But this doesn't mean LHS and its IT team aren't constantly updating their system and trying their best to prevent any harm from coming to LHS and its students.
"[LHS] is constantly learning about new threats, [we] attend workshops… and [are] constantly updating our system, patching everything so that we have the latest security patches. The threats are out there," said Mr. Kelly. According to Mr. Kelly, the threats usually have to do with something he calls "social engineering," which he defined as people taking advantage of you in an effort to get information. This can be through a phone call, an email or text messages.
LHS has many ways it protects its students; the most important way it does this is through its firewall. A firewall, digitally speaking, is a part of a computer or network that blocks unauthorized access while still allowing communication going outwards. Libertyville also uses third parties to help track and block potentially dangerous sites. Mr. Kelly declined to share the names of the companies LHS uses.
This is what Mr. Kelly calls "content filtering;" according to him, LHS has "an obligation to do some content filtering, but we try to give students some leeway." This means that Libertyville actually blocks students from very few things but instead tracks concerning patterns.
Even though LHS has not faced any cyber attacks or breaches, Mr. Kelly and the IT team understand that the threats are out there. Mr. Kelly recognizes that "we have to be solid 100 percent of the time. Somebody who is trying to get our information only has to be successful once. It is a challenging thing to keep up with.
One of the most important ways students can protect themselves from hacks, breaches or information theft is to watch for red flags in emails and other communications. Always make sure that the email address matches who it claims to be before putting information in emails.
According to MIT's IT department, another important thing to do that offers protection in the digital world is frequently updating devices. Companies oftentimes find bugs and loopholes that hackers can exploit and they often release updates or patches to fix these issues. Staying up to date on software is an easy way to help protect your system.
Another easy way to help protect data is having strong passwords. UC Berkeley's Information and Security Policy suggests having long passwords of 20 characters or more. There are many password-managing applications like KeePass and LastPass, which are both free. Using secure connections to transfer data, installing anti-virus services on devices and backing up data on a regular basis are all easy ways to keep data safe.
Cybersecurity can be difficult to understand and navigate, but it is becoming an important aspect of people's everyday lives. Staying secure in the digital world is paramount as more and more personal data and information can end up in the hands of others.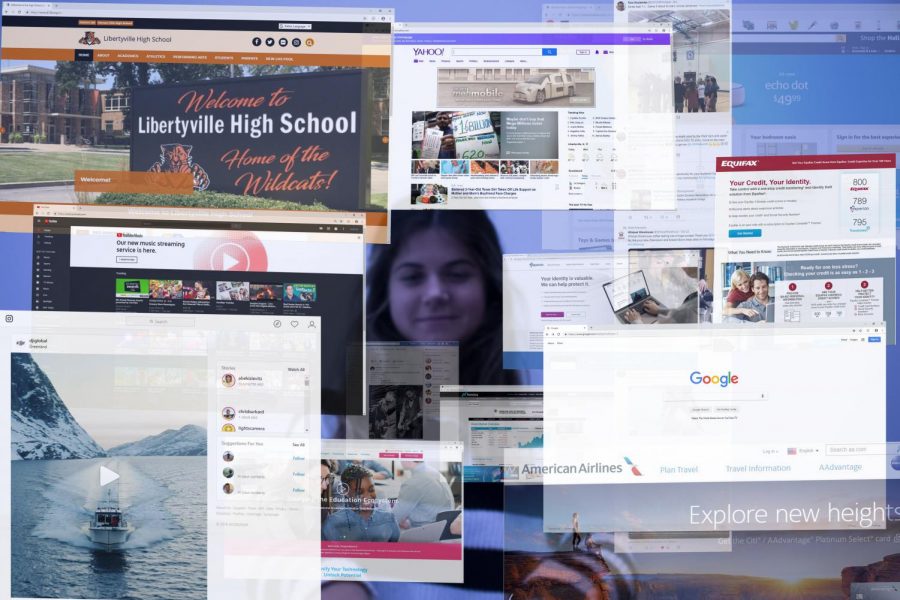 Drops of Ink intends for this area to be used to foster healthy, thought-provoking discussion. Comments are expected to adhere to our standards and to be respectful and constructive. As such, we do not permit the use of profanity, foul language, personal attacks, or the use of language that might be interpreted as libelous. Comments are reviewed and must be approved by a moderator to ensure that they meet these standards. Drops of Ink does not allow anonymous comments, and we require a valid email address. The email address will not be displayed but will be used to confirm your comments.