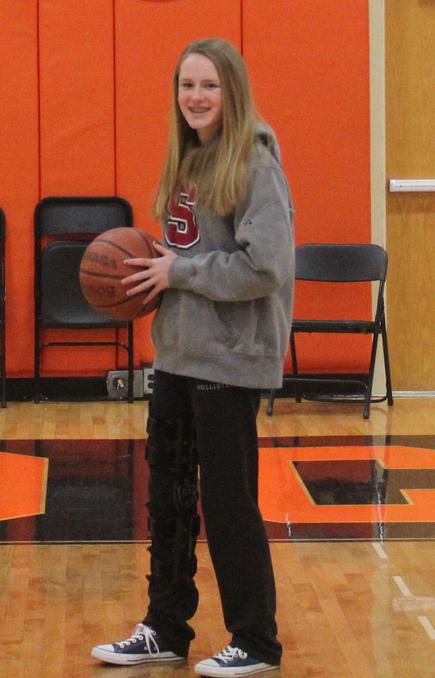 Rebuilding a Knee
During a JV basketball game at Zion-Benton, sophomore Francesca Losh went up for a layup as she was receiving a pass from one of her teammates. Her body twisted into an awkward position and her foot cocked forward when she landed, causing her knee to give in.  
"It was painful when it happened, but after 30 seconds, it felt and looked normal. I walked off the court and went back in a couple minutes later. When I went back in, my knee buckled and I knew something else was wrong, but it never occurred to me that I tore my ACL," stated Losh, during an email interview.
Losh was not the only one who thought the injury was not severe.  Both trainers, from Zion-Benton and Libertyville, thought she had simply pulled her hamstring. A few days later, she was not feeling any better so she went to the doctor, and he diagnosed her with a torn ACL.
"After I was diagnosed, I started physical therapy right away. I did three weeks of physical therapy until surgery and…I have it twice a week from now until the end of June. The total recovery period is about six months depending on the person, but it is a gradual process that will help me get back to doing sports," Losh stated.
On top of the ACL tear, Losh also tore her meniscus, which set her healing process back even further. She will not be able to walk for about 10 weeks and she will not be able to run until four months after surgery.
"I have had some great people support me. Some of my friends have also torn their ACLs and have given me great advice on how to cope with the situation," Losh said. "They have answered the questions I have had and also have frequently checked up on me to see how I am doing. They have taught me to be grateful for the little things that you are able to do because they know how hard this process is on your body."