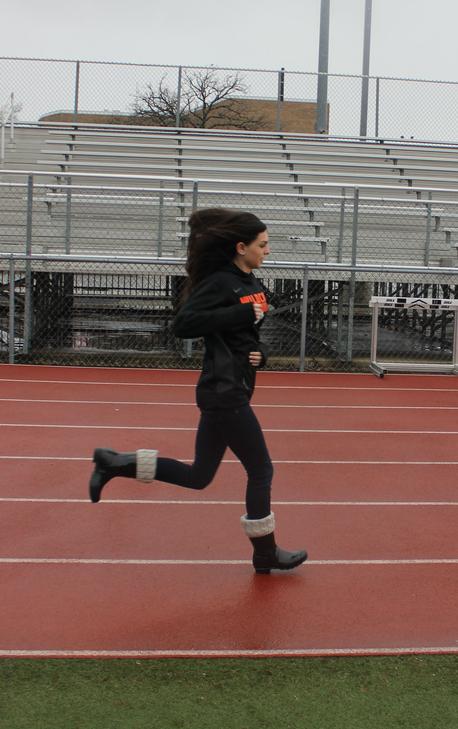 Back to the Track
Since her sophomore year, senior Audrey Paglia has been running with severe stomach pain with no exact explanation as to why, until this year.
Paglia explained that even though she went to many specialists, they couldn't figure out what was wrong with her. Eventually, the doctors thought Paglia had an exploding cyst, a pocket of fluid, in her stomach that ruptured every time she ran.
"I ran with it for a good year and my times were getting slower and it was really affecting my races," Paglia stated, adding that she was often in pain while running.
Looking ahead towards her pursuit of cross country and track at Lake Forest College in the fall, her doctors decided to perform exploratory surgery this winter. They cleaned and removed the cyst they had found in her stomach. In the time immediately following her surgery, Paglia was unable to practice and prepare for the upcoming track season, required to recover and rest.
"I've really noticed I have so much more time on my hands, which is kind of a negative thing because track always allowed me to time manage. Although I've been going to the practices and watching, it's just not the same as running. I use running as a stress reliever," Paglia said.
More recently, she's been able to practice, running a few miles a day. Paglia hopes to return to her final season of track at Libertyville after spring break.