A Look At National Coming Out Day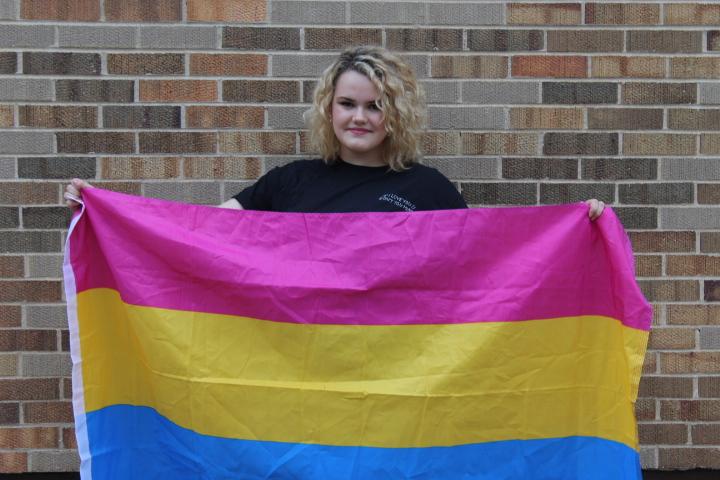 Twenty nine years ago on Oct. 11, over half a million people marched on Washington D.C. to support lesbian and gay rights. Since then, the day has become a national holiday to advocate lesbian, gay, bisexual, transgender and queer rights and support members of the LGBTQ community.
National Coming Out Day has become an important day not only for those of the LGBTQ community but also for their supporters. To begin with, it supports people of the LGBTQ community who have already come out.
Many LGBTQ individuals feel as if they have to disguise their identity. Coming out can be a challenge, and people fear rejection or mistreatment.
Hiding feelings can lead to depression and other issues because of a sense of detachment from the rest of society. According to the National Alliance on Mental Illness, it is more than three times more likely for LGBTQ individuals to develop mental illnesses than for heterosexual individuals.
Coming Out Day, then, can help show that members of the LGBTQ community  are not alone. There are individuals like them who have stories of coming out and accepting who they are.
On National Coming Out Day, this is proven by those who take to social media to express their feelings about coming out. For instance, celebrities, including Chris Colfer, Tyler Oakley, Sam Smith and Cara Delevingne, have posted on social media either about their own experiences coming out or expressed their opinions on how they are allies and support National Coming Out Day.
Messages like these can encourage acceptance and coming out. One of the purposes of National Coming Out Day is to demonstrate that everyone can be loved and respected equally no matter how they feel or identify themselves, according to the Human Rights Campaign, the organization that sponsors National Coming Out Day. Anna Legutki , president of the Gay Straight Alliance at LHS, reflected on coming out, stating, "I wasn't really afraid of anyone rejecting me because I've chosen to surround myself with very kind and accepting people." This kind of support can strengthen LGBTQ individuals and show them that they are loved.
Oct. 11 has also become an influential date for this country because of the amount of citizens it applies to. A study in 2014 by the National Health Interview Survey, an annual survey that provides estimates about the American population, announced that 2.3 percent of Americans are lesbian, bisexual, or gay. To put this in perspective, that 2.3 percent is roughly the entire population of New Jersey.  
In addition, the day is celebrated in order to promote safety and acceptance for all gay, lesbian, bisexual, transgender and queer people. This is especially important in 2016 because on June 26 last year, same-sex marriage was legalized in all states after a Supreme Court ruling of 5-4.
Identifying as lesbian, gay, transgender, queer, bisexual, or having any identity other than heterosexuality can lead to different treatment from other people. In fact, different sexualities and other gender identities have received hate from extremists. Earlier this year, the worst mass shooting in United States history occurred at a gay nightclub in Orlando. Forty-nine people were killed and many others were injured. As a result of this hatred, the day is also observed in order to increase awareness of the LGBTQ community and the challenges that they face.
Contrary to popular belief, National Coming Out Day isn't exclusively for the LGBTQ community. The day applies to LGBTQ supporters as well. Individuals who have already received acceptance from society can still support those that are struggling for their rights by coming out as an ally and encouraging equality, recommends the Straight for Equality program .