For LHS students, summer couldn't be here soon enough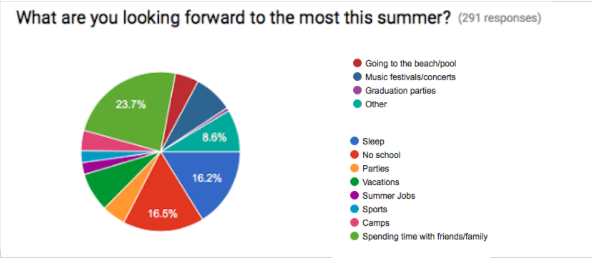 With summer just around the corner, Drops of Ink conducted a poll that had 291 students' responses about their plans this summer. Almost a quarter of the LHS students who were polled said they were most looking forward to spending time with friends and family over summer vacation. Over thirty percent of the polled students said they are most excited for either sleeping in or not having to attend or worry about school.
The poll was sent out to all LHS students on Wednesday, May 13. The poll was conducted using Google Forms and consisted of required multiple choice questions and optional short-response questions. Students had a little less than a week to respond to the poll; nearly 15 percent of the student body did so.
According to the survey results, almost two-thirds of LHS students plan on working this summer. Students have a wide range of jobs including at Six Flags, Jewel and the Shedd Aquarium. The two most common jobs for students are nannying and working at Adler Pool.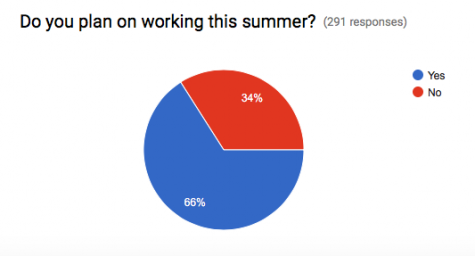 Similarly, more than two-thirds of LHS students are going on a vacation this summer. While many have planned trips to places such as California and Colorado, certain people have unique trips planned.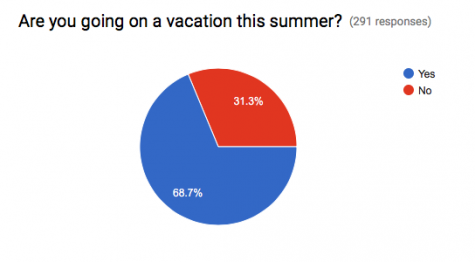 This includes Anna Lillydahl's plans to go backpacking across Alaska for 45 days, similarly to Christopher McCandless' journey in the book Into the Wild by Jon Krakauer.
"I have been going on trips [with Manitowish] during the summer since I was in 5th grade and this is just the highest level trip you can do,¨ Lillydahl explained. "And I didn't get to go on a trip last year because I rolled my ankle 10 hours before the bus left and one of my good friends went on… an outdoor backpacking trip, and I knew that I could do it because he did it without experience."
The group will not have to hunt or scavenge for their food, however. Lillydahl said, "We have five resupplies, so throughout the days that we are there, we either get our food airlifted into us or we hike to a post office. The packs are about 80 pounds each resupply, so we couldn't carry all the food at once.
"I am most looking forward to being in the mountains and seeing animals that are not in captivity, like some bears. [It will be] scary and fun,¨ Lillydahl stated.
Lillydahl will be going on the trip with people from all around America, including Virginia, Wisconsin, and Illinois. Because of these trips, Lillydahl has been able to meet friends that she never would have met before.