What's Trending: Self Care Edition
Mongo Kiss Lip Balm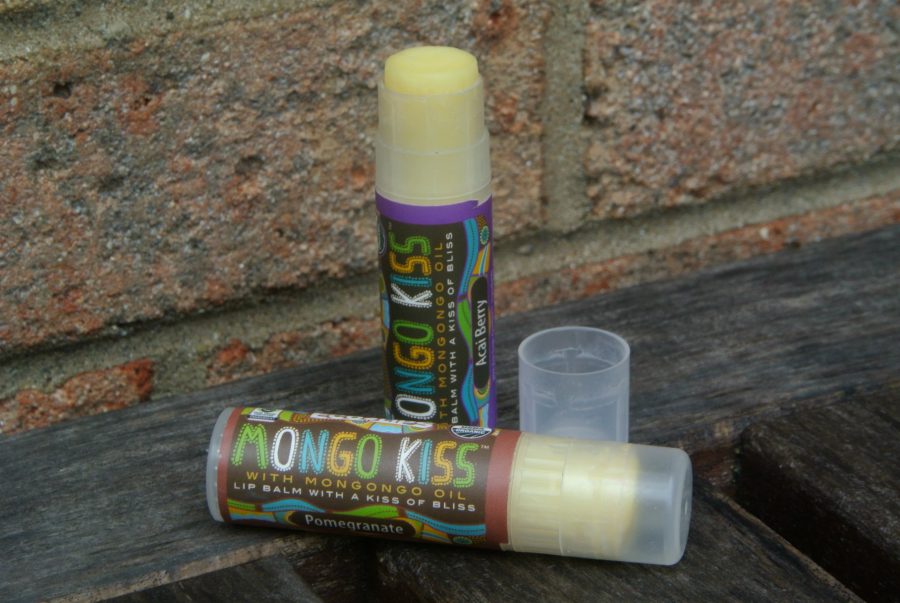 At only $2.49 apiece, these balms are USDA organic, 20 percent fair trade certified, Non-GMO Project verified, B Corporation certified and petroleum free. Basically this means that this lip balm is good for your lips and the environment. Each flavor contains mongongo kernel oil, which is used "to cleanse and moisturize skin, and protect it against the harsh desert environment," according to its product description on ecolips.com. A few applications of this stuff will make lips oh-so-soft and smooth. There's a wide variety of scents to chose from that include anything from peppermint to vanilla honey to pomegranate. Available at Target grocery stores; the downtown Libertyville shop, Murphy's Health Foods & Juice; Whole Foods grocery stores and ecolips.com.
Herbalism Cleanser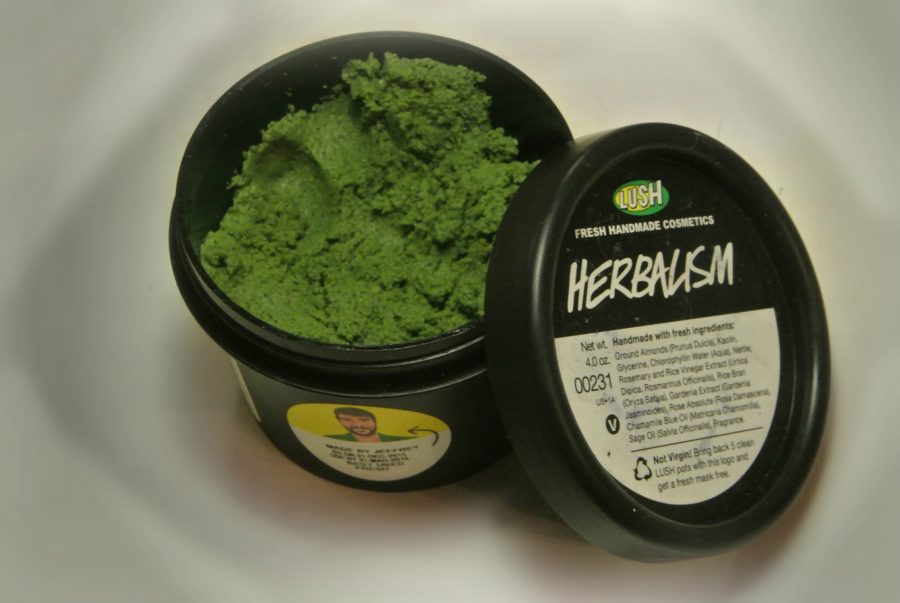 This cleanser features all-natural ingredients that mainly include ground almonds, multiple herbs, kaolin clay and essential oils/extracts from plants. Herbalism works wonders on oily skin and helps clear up acne. This scrub is clearly loved by those whom have purchased it, as evidenced on Lush's United States website, where it currently has an average rating of 4.4 stars out of 5 and with 90 percent of reviewers willing to recommend it to a friend. Herbalism is also quick and easy to use. According to the product label: just take "a pea-sized amount," add warm water and massage the scrub into the desired place. An extra bonus of the cleanser is its black pot packaging. The pots are made from 100 percent post-consumer recycled plastic and if five empty product containers with a recycling logo are accumulated, they can be exchanged for a free fresh face mask. This magical skin care solution is available in a 3.5 oz container for $13.95 or an 8.4 oz container for $33.95. Sold on lushusa.com and at Lush Cosmetics stores.
The Makeup Eraser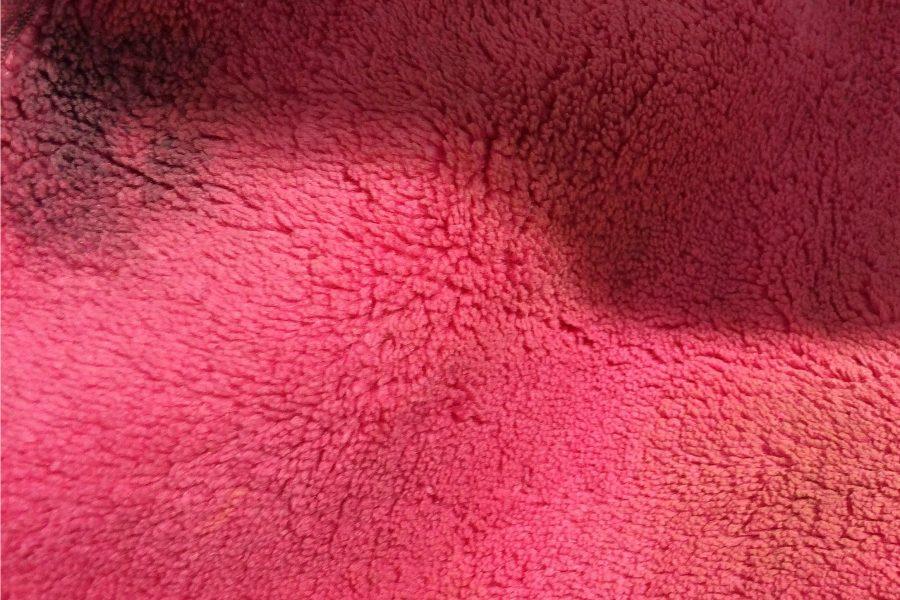 A cloth that only requires adding warm water and removes all makeup in a few swipes sounds too good to be true. This makeup remover is in fact a real thing and has been tested on Buzzfeed, Marie Claire and countless independent beauty blogs that have proven its effectiveness. The cloth is chemical-free and described as "soft to the touch" by the Makeup Eraser website's product description. Not only is the plush rag more affordable than makeup wipes and liquid/gel makeup removers, it's more eco-friendly as well, since it claims to "last up to 1,000 washes," which can save a lot of makeup wipes and towelettes! Available for purchase at Sephora and makeuperaser.com.                                                       
                                                                                                       Solid Lotion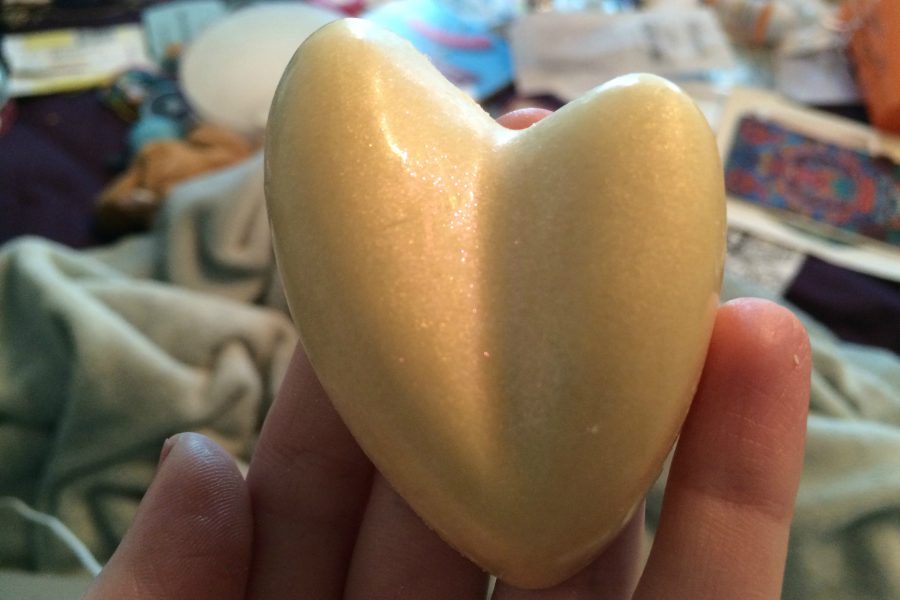 Solid lotion is not a new product in the skin care world, but its growing use has it popping up in stores, which makes the product appear as if it came out of nowhere and feeling very new. Lotion bars often are Vitamin E-enriched, which is an antioxidant that promotes softer skin. Often containing jojoba oil, cocoa butter and/or shea butter, this category of lotion is usually full of benefits for smooth and healthy skin! Just make sure to check the ingredient label. One of the great solid lotions available includes Honey House Naturals' "Bee Bar Lotion," which is stored in a decorative hexagonal tin and has seven scents and two sizes to choose from. The prices for this product vary from $7.50 to $11.95 and are sold for purchase on honeyhousenaturals.com and Amazon. Other selections include Lush Cosmetics' "massage bars" and "solid body tints" that come in the shapes of ovals, hearts, a square and even a circular pyramid as well as an all-natural lotion solid bar in eight different scents with an "unscented" option from sibleyswest.com.
                                    Fragrant Jewels Candles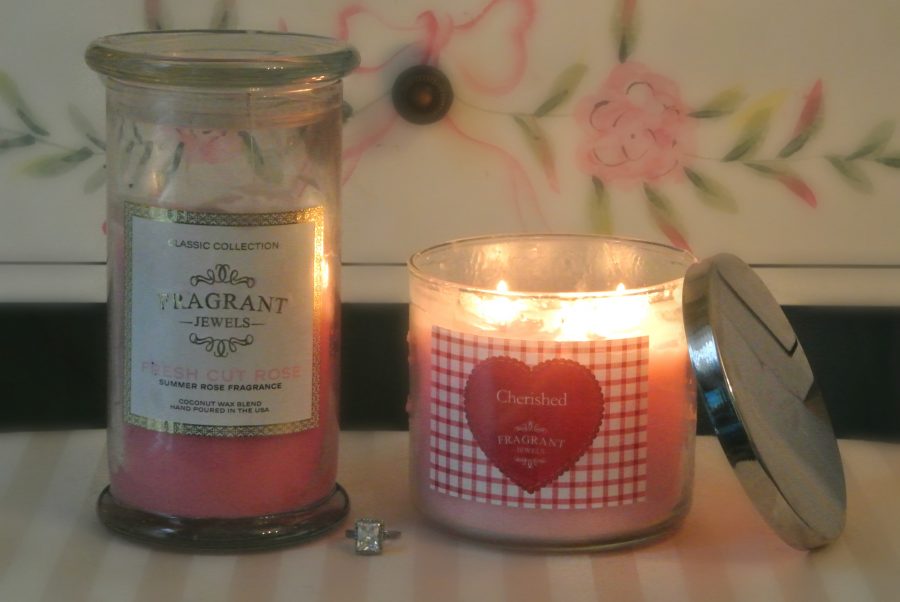 The calming sensation of a small, controlled fire and a powerful aroma stored in wax is probably why in both ancient and modern times, candles have been used to set the overall mood in a diverse range of places. The candle has been around for thousands of years — according to the National Candle Association, humans have been using candles "for more than 5,000 years." Fragrant Jewels candles are an exciting new addition to the history because each one includes a surprise ring buried inside. Rings found in the aromatic wax are protected by a plastic bag wrapped in tinfoil and include a code to enter online to check its value and a chance to "win an additional ring with a retail value between $100 and $10,000!" according to all of the product descriptions on Fragrant Jewels's website. Fragrance beads, bath bombs and vases are also available with surprise rings inside. Prices for the candles vary from $24.95 for a singular wick, 16-oz volume or $39.95 for a three-wick candle.
                                                      Essential Oils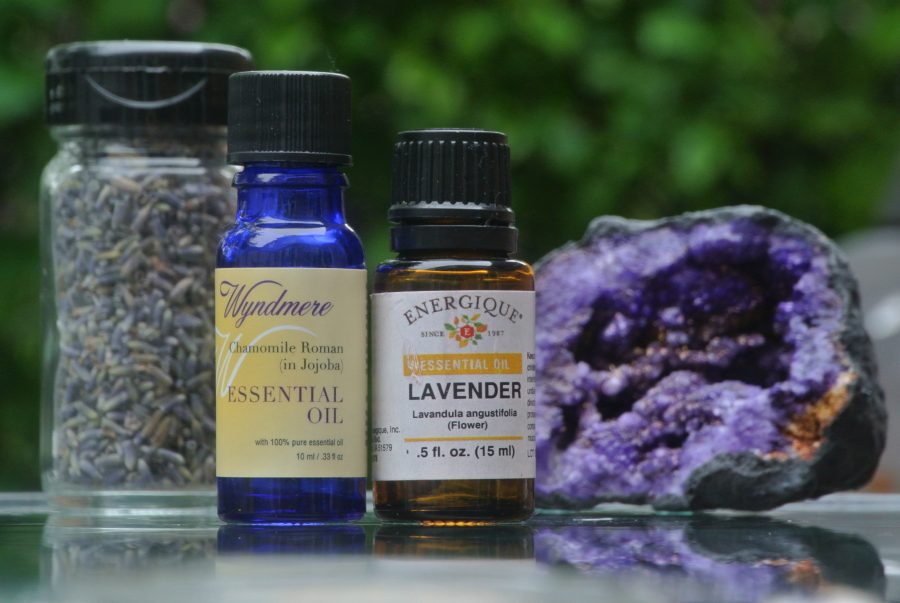 Feeling anxious? Try putting a drop of some lavender essential oil on your wrist! Have a headache? Try peppermint oil! Although using essential oils to help with health issues may sound bizarre and may increase one's skepticism, the science behind aromatherapy is entirely real. A 2009 study conducted by the Journal of Korean Academy of Community Health Nursing came to the conclusion that "Aromatherapy had positive effect[s] on anxiety, depression and stress level." Cochrane Library, an organization that according to its website uses a collection of six different databases (Cochrane Database of Systematic Reviews, Cochrane Central Register of Controlled Trials, Cochrane Methodology Register, Database of Abstracts of Reviews of Effect, Health Technology Assessment Database and NHS Economic Evaluation Database) with the goal of producing "credible, accessible health information that is free from commercial sponsorship and other conflicts of interest" conducted a study on how aromatherapy effects symptom relief in cancer patients and concluded that "Massage and aromatherapy massage confer short term benefits on psychological well being" as well as that "Effects on physical symptoms may also occur." Essential oils have been more in the public's eye lately, but they're definitely not anything new. According to the University of Maryland's Medical Center: "Essential oils have been used for therapeutic purposes for nearly 6,000 years." Thousands of essential oil scents are available and they can be purchased in a wide variety of places that include Amazon, Whole Foods and at Downtown Libertyville stores, such as the Savory Spice Shop and Murphy's Health Foods & Juice. Massaging oils into hands, neck and feet or just dabbing some on the back of one's wrist is an easy way to enjoy the benefits of aromatherapy. Even though these highly concentrated blends of herbs and plants are a simple and cost-effective fix for minor health issues, they are not a substitute for professional medical treatment. If a health issue seems serious and persistent, consulting a health professional is always the safest bet.
Bath Bombs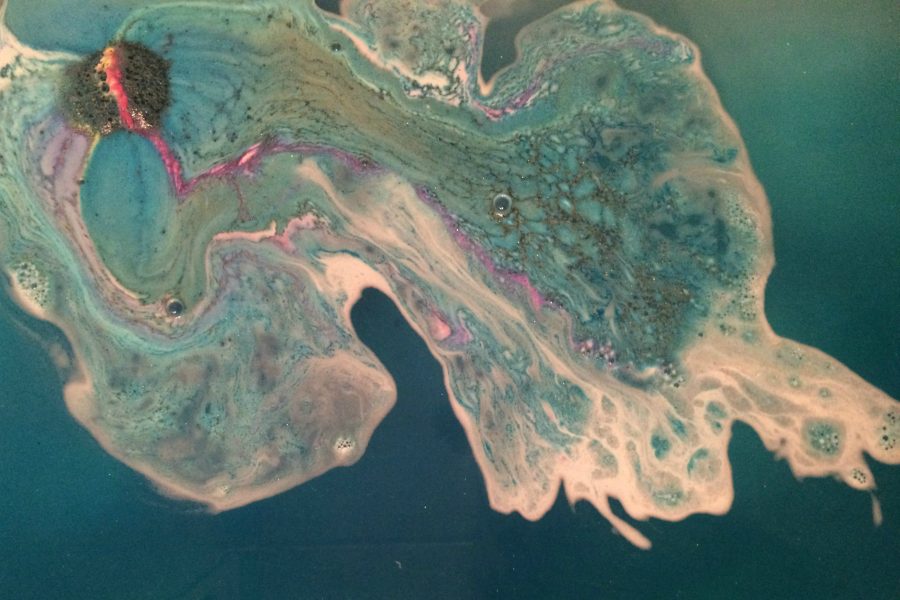 Taking a bath is usually the stereotypical image people picture when they hear the term "self care." And in this rare case, the stereotype usually holds up for most people — soaking in a tub of warm water with candles is one of the most relaxing things that can be done for oneself. Because adding a bath bomb to the bathtub often causes the water to change color and creates a mesmerizing design as it dissolves, all while releasing a fragrant aroma in the air, it makes one thing very clear — bath bombs only enhance the experience of a bath. An enormous variety of different selections for bath bombs are available — some release glitter, others spurt flowers and some sprinkle confetti. The selection of scents is broad as well: some bath bombs smell of sugary candy, others citrus, some fruity, others floral and some can even smell of spices and herbs, such as cinnamon and patchouli. Sometimes, nothing can seem cooler than sitting in purple bath water blended with silver shimmer. Because of the high amount of scent, color and design options for the product, bath bombs are able to conjure a huge array of moods. The most well-known bath bombs are available at the holy grail of self-care, Lush Cosmetics and its website, lushusa.com, where prices range from $3.95 to $8.95.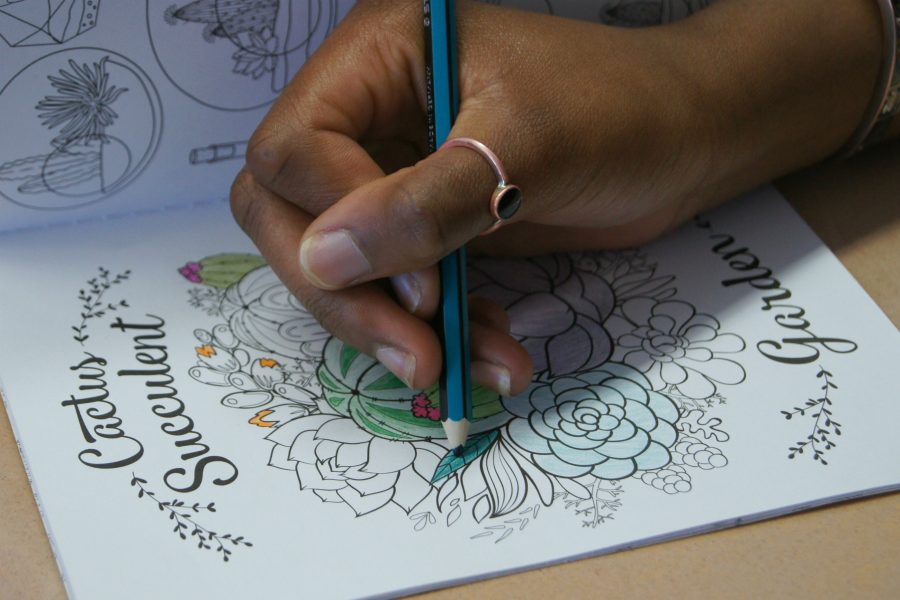 Adult Coloring Books
  Coloring books for demographic groups older than children have skyrocketed in popularity over the past year. They're an inexpensive and simple way to relieve stress while practicing mindfulness. Intricate nature designs, detailed mandalas, paisley floral patterns and whimsical creatures are just a handful of the different style and subject selections in coloring books that black and white pictures are displayed in. Coloring books for adults are sold pretty much anywhere, but the most common places to find them include bookstores (such as Barnes & Noble), Amazon, Michael's, Joann's and any other craft stores. Adult coloring books are commonly priced between $3.99-$20.