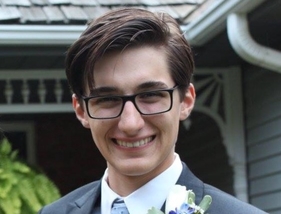 Photo courtesy of Zach Pearson
Zach Pearson
Q: What do you want people to know about you?
A: I'm a junior who is seriously involved in Fine Arts, STUCO, and St. Joseph's Church. Theatre is my passion, and you've probably seen me on stage in many productions here at LHS. I'm on the Stageplayers board, as well as the Choir board. I volunteer with St. Joe's as a choir member and Mass cantor.
Q: Why are you running for Exec Board and what are your plans if you are voted on?
A: I'm running for Exec Board because I love LHS and all my classmates and would be honored to serve them on Exec. I think I can bring a lot to this board! I have a knack for problem solving socially, and I want everyone's voice to be heard, especially those not a direct part of STUCO — we're all in this together, and everybody's voice matters.
Q: How long have you been a part of student council?
A: I've been a part of STUCO since Sophomore year! I've served on my class board both years and have worked on projects such as prepping for dances, philanthropies, and general class leadership.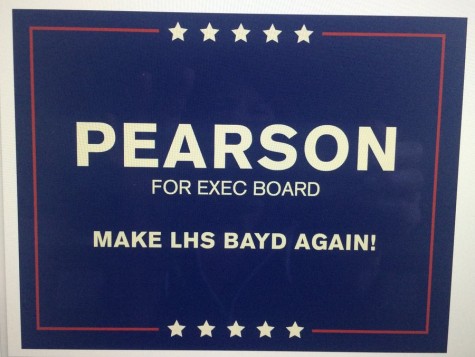 Drops of Ink intends for this area to be used to foster healthy, thought-provoking discussion. Comments are expected to adhere to our standards and to be respectful and constructive. As such, we do not permit the use of profanity, foul language, personal attacks, or the use of language that might be interpreted as libelous. Comments are reviewed and must be approved by a moderator to ensure that they meet these standards. Drops of Ink does not allow anonymous comments, and we require a valid email address. The email address will not be displayed but will be used to confirm your comments.