Photo courtesy of Zachary Ford
Zachary Ford
Q: What do you want people to know about you?
A:  I'm currently a sophomore here at LHS. Other than Student Council, I take part in cross country, swimming and volleyball. Outside of school you can usually find me at Chipotle.
Q: Why are you running for Exec Board and what are your plans if you are voted on?
A: I've decided to run for Exec Board because I believe that I can use my ideas and leadership skills in order to better Student Council along with the rest of LHS. If elected, it is my hopes that I can put some of my ideas into effect. I'd like to see LHS form a long term partnership with a charitable organization. Funds from events like the Color Run and other fundraising and/or charitable events could be contributed to this organization. This way over a few years LHS will really be able to see a growing effect in which we had on this particular charity group. Furthermore, it is my hope that as an Exec Board member I would be able to represent my peers by voicing their opinion and thoughts through my role in Student Council.
Q: How long have you been a part of Student Council?
A: This is my first year being involved in Student Council.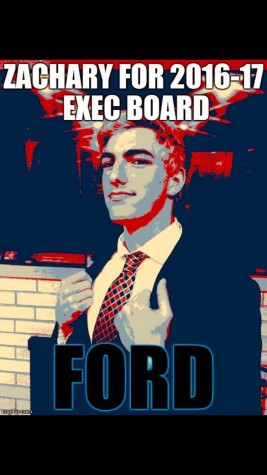 Drops of Ink intends for this area to be used to foster healthy, thought-provoking discussion. Comments are expected to adhere to our standards and to be respectful and constructive. As such, we do not permit the use of profanity, foul language, personal attacks, or the use of language that might be interpreted as libelous. Comments are reviewed and must be approved by a moderator to ensure that they meet these standards. Drops of Ink does not allow anonymous comments, and we require a valid email address. The email address will not be displayed but will be used to confirm your comments.