Nida Ahmad
Q: What do you want people to know about you?
A: If I make it on Exec Board, I will give it 110% to make it the best year at LHS, and I want us to be remembered for what we did and to make the community better for future classes.
Q: Why are you running for Exec Board and what are your plans if you are voted on?
A: I am running for Exec Board because I really want to bring some new ideas to make LHS the best it can be next year. Also, I want to be someone who can be easily accessible and approachable for everyone because I think everyone has great ideas and if we put them together, we can make something amazing. If I was voted on, I would try to bring the same amount of school spirit and pride that we have at football and basketball games to all the sports' games.
Q: How long have you been a part of Student Council?
A: I have been a part of Student Council since freshman year.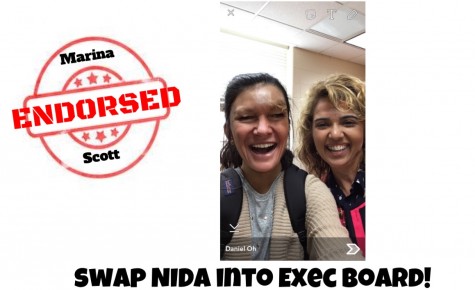 Drops of Ink intends for this area to be used to foster healthy, thought-provoking discussion. Comments are expected to adhere to our standards and to be respectful and constructive. As such, we do not permit the use of profanity, foul language, personal attacks, or the use of language that might be interpreted as libelous. Comments are reviewed and must be approved by a moderator to ensure that they meet these standards. Drops of Ink does not allow anonymous comments, and we require a valid email address. The email address will not be displayed but will be used to confirm your comments.