J.K. Rowling's "Harry Potter and the Cursed Child" to be a two-part play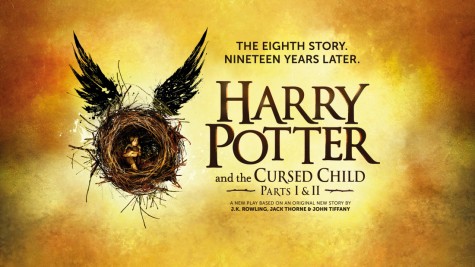 Based on J.K. Rowling's original story, "Harry Potter and the Cursed Child" is a new two-part play written by Jack Thorne and directed by John Tiffany. The play will officially open on July 30 in London's West End at the Palace Theater. The script will be published in book form on July 31.
Jamie Parker, Noma Dumezweni and Paul Thornley are casted as Harry, Hermione, and Ron, respectively.
In an interview with Pottermore, a website dedicated to the Harry Potter series, Rowling said, "I'm so excited with the choice of casting for Harry Potter and the Cursed Child. I can't wait to see Jamie, Noma and Paul bring the adult Harry, Hermione and Ron to life on stage next summer."
As the eighth story in the Harry Potter series and sequel to "Harry Potter and the Deathly Hallows," the story picks up when we last saw Harry sending off his two eldest kids to Hogwarts. The reader follows Harry, who is now an overworked employee of the Ministry of Magic, and his son, Albus Severus Potter. Both father and son learn a deep truth: darkness can be found in unexpected places.
"It's exciting to see diversity with the casting choices," freshman Anniina Walquist said. "The plot is also interesting. If acted out well, it could be really cool, but it could also be a complete failure because of the way the epilogue was left off."
Contrary to popular beliefs, "Harry Potter and the Cursed Child" is not a prequel to the book series. Many headlines also falsely titled the story as the "eighth Harry Potter Novel" written by Rowling. Official sources have stated that the new book will simply be an exact copy of the play's script.